The Ferré Rangel School of Communication now offers the Interdisciplinary Communication academic program.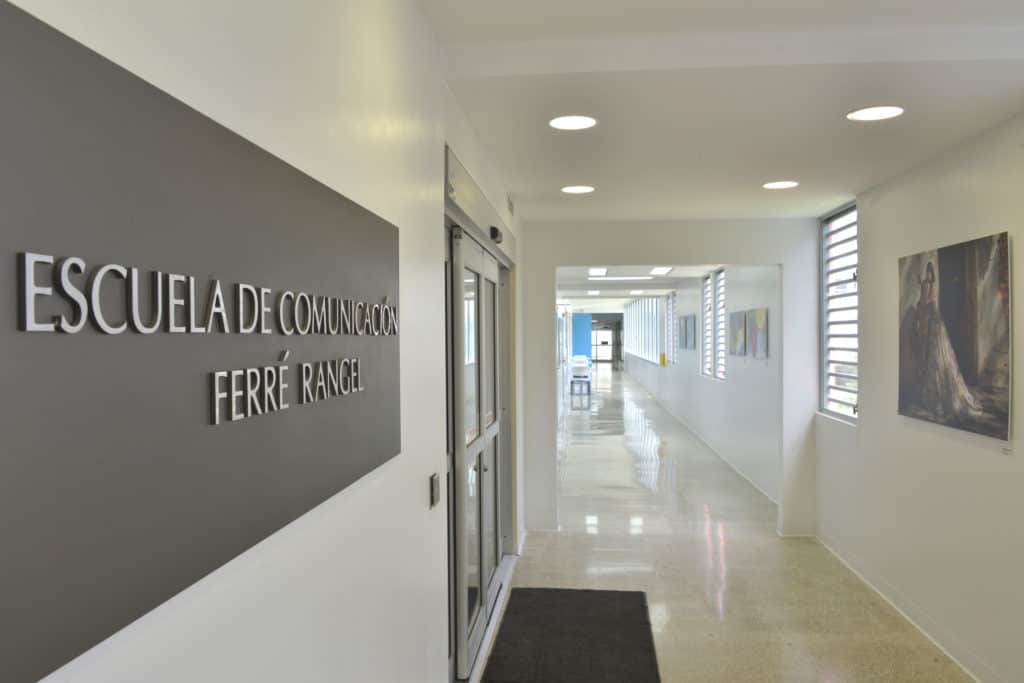 By Integrated Communications
In Sagrado, everything is evolving, and its prestigious program in communication is no exception. Now, the Ferré Rangel School of Communication offers a Bachelor's degree in Interdisciplinary Communication, which provides an enriching and modern educational training.
"The Bachelor's degree in Interdisciplinary Communication prepares communicators with a holistic and integrated vision, allowing them to practice in different areas, from private and public to non-profit organizations."

Doctor Gabriel Paizy Damiani, director of the Ferré Rangel School of Communication
For Paizy, who is a prominent communicator in the area of ​​Public Relations, the interdisciplinary theme does not focus only on the knowledge of communication, but also includes knowledge from other fields, such as science, business, and art.
"It is based on the premise that successful communicators must be able to navigate all existing disciplines in order to convey an effective message to their audiences," explained Paizy, who is also a professor.
At the same time, he said that the goal is to develop strategic communicators.
"These professionals must be clear about the foundations of the field of advertising and public relations, but they must also understand how the journalism industry works, and must be able to understand the world of visual communication – both fixed and moving – to be able to develop effective plans that integrate all this knowledge. In addition, it is important for them to understand issues regarding the use of technologies for their application in communication efforts," Paizy said.
The curriculum of this program will allow the graduate to stand out as an account executive, communication consultant, digital and social media administrator, speech and content writer, media director, radio and television producer, creative director, and TV host.
If you are interested in more information about the Bachelor's degree in Interdisciplinary Communication, send an email to: gabriel.paizy@sagrado.edu.