Our alumnus, Jean Oyola, was one of the artists who painted this global slogan on Ashford Avenue in Condado and the roof of the Hiram Bithorn Stadium.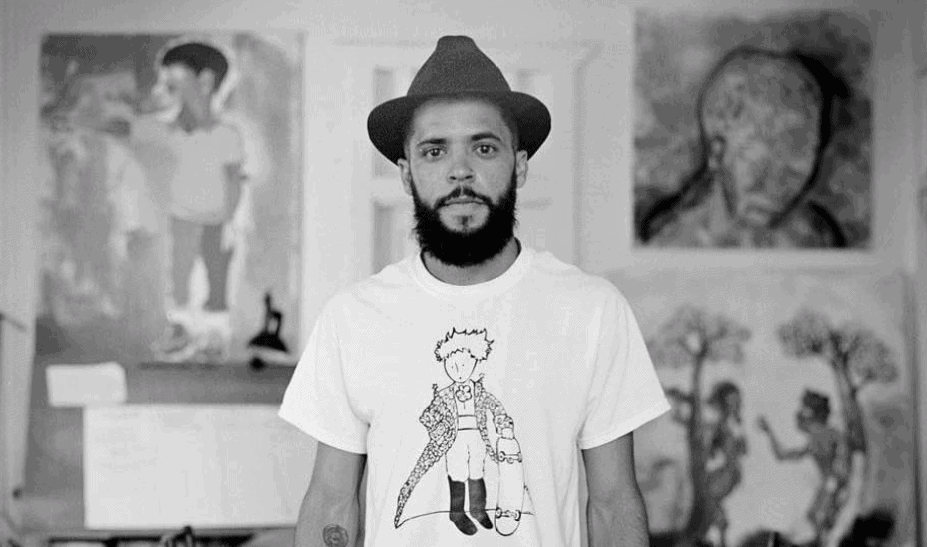 By Liz Yanira Del Valle
Collaborator
Behind the "Black Lives Matter" motto, which was recently painted on Ashford Avenue in Condado and on the roof of the Hiram Bithorn Stadium in San Juan, is Jean Oyola: a graduate of Sagrado's Visual Arts Program.
And although both works are visible from an airplane, Oyola – who is part of the group of artists in charge of the initiative – prefers to fly under the radar. According to the muralist, both he and his colleagues opted for the forceful message of the anti-racism movement represented in the letters of the slogan "Black Lives Matter," and thus put that before any desire for self-promotion.
"I was contacted by Alexis Busquets, director of Santurce es Ley, and together with Mark Rivera (Kidnetick), we worked three days on the roof of the Hiram Bithorn (Stadium) and in Condado, where there was a very interesting interaction with the public. It was like popping a lid open," said Oyola about the project promoted by the Good Bunny Foundation, led by artist Bad Bunny.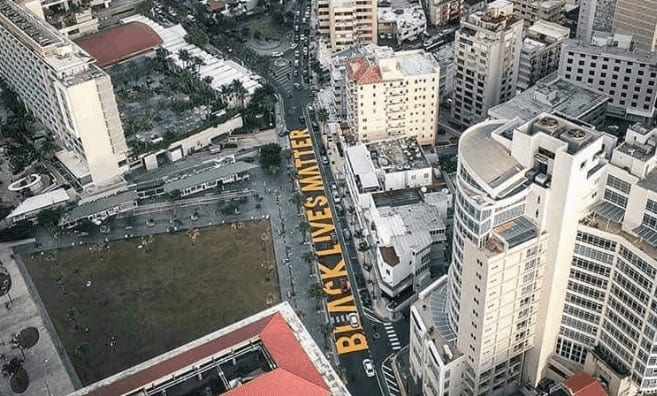 According to the visual artist, who graduated magna cum laude (2015) with a Bachelor's degree in Communication, work on the roof of the Hiram Bithorn Stadium was arduous, "but it wasn't hard on the spirit, because there was a beautiful energy spearheaded by solidarity among colleagues who were motivated by the demands of a cause to reformat ourselves as a society. We had about seven assistants help us."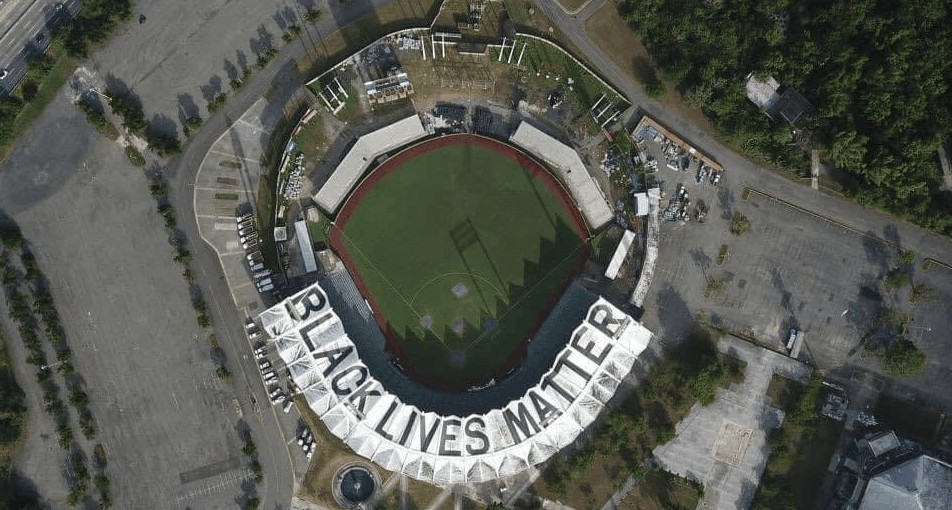 The idea of ​​showcasing "Black Lives Matter" in public areas arose days after George Floyd, an African-American man, was killed at the hands of policemen in the state of Minnesota, United States.
In his workshop, Oyola also produced a work (acrylic on canvas) titled "I Can't Breathe / Wet Pain" in honor of Floyd. The work, among other elements, includes lungs that allude to the perpetuation of the fight for human rights, and "to contextualize this event within our history," it alludes to Adolfina Villanueva, who died 40 years ago by police shotgun fire in Loíza.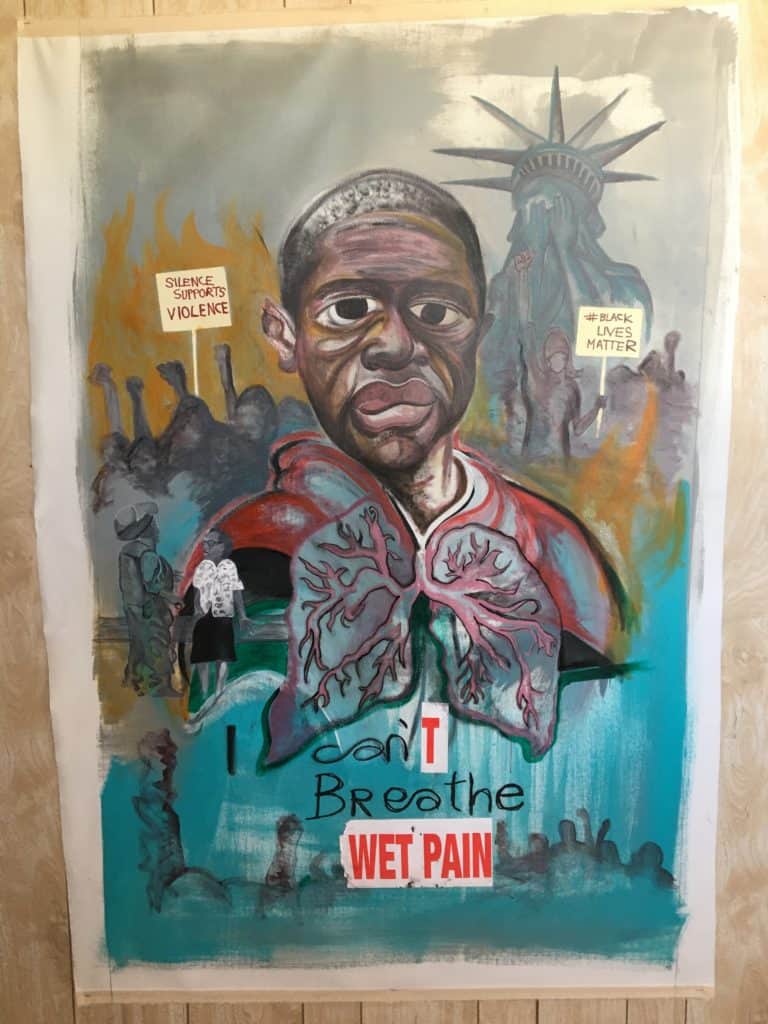 For Oyola, his foray into urban art brought him closer to various local communities and the Puerto Rican diaspora in New York. In all of them, he helps with "work ethic and commitment in order to flow." Currently, he has ties with the Ismael Rivera Foundation, which came about with the creation of his mural "Sonero Mayor" in honor of the iconic salsa singer. In addition, he collaborates with the Caribbean Cultural Center African Diaspora Institute, and lives in Loíza, where he is already involved in community projects.
And as if this were not enough, he also participates in the Nuestro Barrio program as an entrepreneur behind the Lineánima clothing line. The line initially started by printing on T-shirts the sketch of his Ismael Rivera mural located on Santurce's Serra Street.
Furthermore, this young talent recently participated in the "25/25 Edition" exhibit at the Sagrado Art Gallery with a mural photograph by Ricardo Alcaraz about Oyola's "Retoyando" mural.
Before the pandemic struck, Oyola was ready for his first solo exhibit, which is now on hold. "I take advantage of this time in the studio and I explore other media such as sculpture. In that way, it's been positive," he said.
This alumnus and pride of our university also shared with InSagrado the joy that his 10-year-old son, Jahziel Oyola Rodríguez, already leans toward the world of art and will even attend the Central High School of Visual Arts in San Juan.
"It makes me happy, and I have no doubt that he will be a Sagrado student in the future, for he has visited the campus since he was in his mother's womb. I respect and appreciate everything I learned in Sagrado, especially in the Visual Arts Program," said the multi-faceted artist.