Sagrado holds virtual forum to highlight the link between science and faith.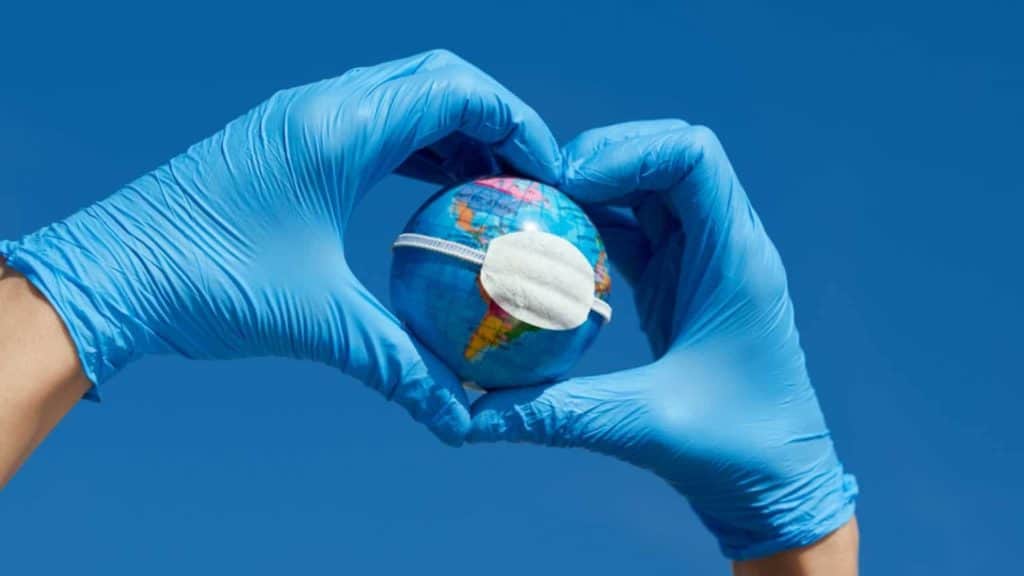 By Josean Ramos
Student at the Ferré-Rangel School of Communication
In order to highlight the link that exists between science and faith, our Centro Sofia (CS) recently held a virtual forum titled "COVID-19, Peace and Development."
Among the panelists was Dr. Karlo Malavé-Llamas, an environmental scientist and researcher who spoke about the social problems that arise with the pandemic situation. The expert explained the term 'syndemic,' which refers to a situation where two or more phenomena with epidemic potential coexist and interact at a biological, psychological, and social level.
In fact, he said, COVID-19 and its implications can lead to other problems at the community level. The data he presented showed high rates of poverty, unemployment, and food insecurity in our present society, which are worsened by the coronavirus.
Malavé-Llamas urged us to help each other as a community "because starting to move toward peace, starting to use science for the development of our country, our individuals and citizens, is not something illogical, it is social justice." He stressed that, as individuals, we must support the next generations above all, since the country will come to depend on them.
For her part, Dr. Damaris Whittaker talked about environmental preservation and how to protect nature, looking for alternative ways to dispose of garbage and opting for recycling. The Sagrado professor invited those present to relate to the Earth in a spiritual manner in order to preserve it.
"Our excessive consumerism is an aggression. Therefore, it does not create peace."

Dr. Damaris Whittaker
Sagrado professor
She also highlighted that many people, given their physical isolation due to the pandemic, have forgotten that other environmental problems – such as global warming – haven't disappeared. On the contrary, they continue to worsen and we should not ignore them.
Finally, Dr. Peter Barbosa elaborated on how biochemistry and bacteriology are related to peace. In his presentation, he mentioned how important it is to remain calm in times of a pandemic, not only for our own emotional health, but for that of those around us.
Barbosa, who is also the director of the Department of Natural Sciences, detailed how the human body fights the virus through the hormones it sends to attack it. However, he stressed that these hormones decrease based on how people behave psychologically. "Our reactions of anxiety, fear, and lack of peace have a direct impact through hormones on our immune system," he added.
Barbosa urged everyone to live in the present and not focus too much on the past or the future. Likewise, he pointed out that in order to achieve peace in society, it is necessary to start with inner and individual peace.
This forum was moderated by the CS project manager, Edwin Figueroa, together with the director of Internationalization, Laurie Melin, and Natural Sciences student Isabelle Canals.