He attributes his early professional success to Sagrado Careers and the STV Noticias workshop.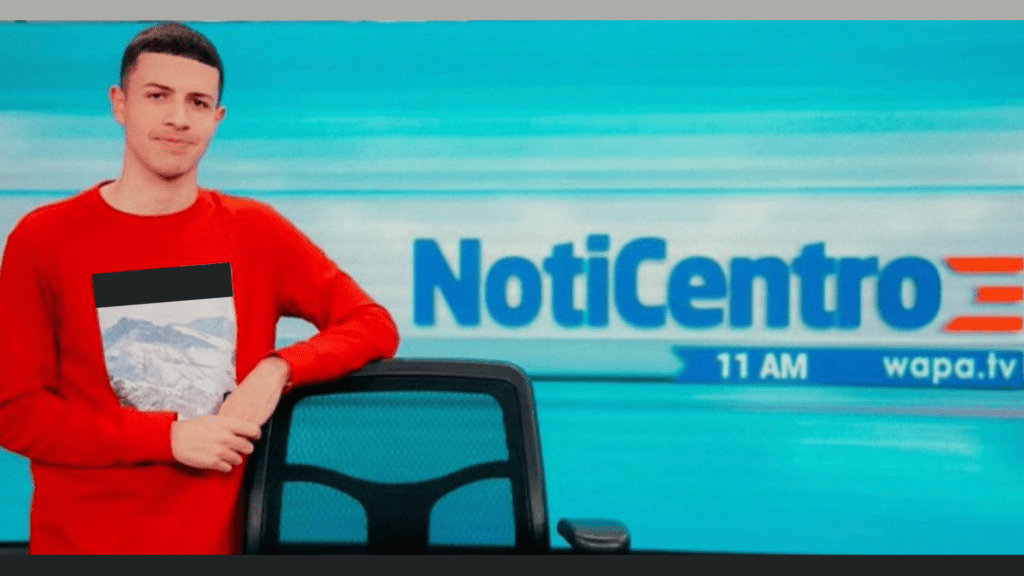 By Liz Yanira Del Valle
Contributor
Sagrado student Héctor Álvarez Rivera credits the "persistence" and mentoring of the Sagrado Careers staff and the STV Noticias workshop for getting his job in the production of Noticentro on WAPA TV.
"I applied for WAPA TV on more than one occasion, without any results. In August 2021, the opportunity finally presented itself," recalled Álvarez, a junior in Journalism at the Ferré Rangel School of Communication.
This Dolphin works in the production area of ​​Noticentro al Amanecer, and contributes to the 11:00 a. m. edition of Noticentro.
Previously, Álvarez had participated in STV Noticias, the news program directed and produced by students of Sagrado Corazón University, with the mentorship of Professor José Rodríguez Chiclana. At STV Noticias, he served as anchorman, reporter, and even production assistant. "It was worth the hours, days, and weeks dedicated to STV Noticias. I am very grateful to Professor Rodríguez Chiclana," he told inSagrado.
Similarly, Álvarez attributed his success to mentorship from Sagrado Careers.
"Cassandra Vega (senior manager of Sagrado Careers) offered me her support with my resume and my digital portfolio for the interview at Noticentro. I am super grateful to her and the Sagrado Careers team."

Héctor Álvarez Rivera, Sagrado student
"Without a doubt, I have put into practice (at Noticentro) everything I learned at STV Noticias. I appreciate this opportunity and, yes, there are jobs in mass media. Go after them, always ready for sacrifices, discipline, and responsibility," he pointed out.