José Armando Ortiz, the company's marketing director, attributes his success to Sagrado.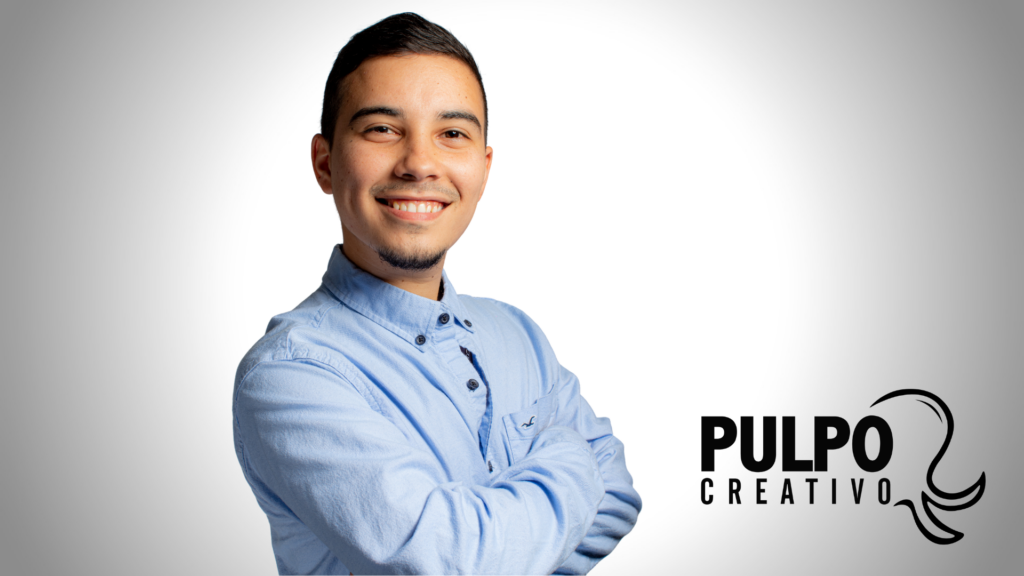 By Liz Yanira Del Valle
Contributor
Three Sagrado alumni: Frankie Del Valle, Christian Vicéns, and José Armando Ortiz, joined Pulpo Creativo, a marketing, event production, and -while they're at it- recording studio company that was born in 2019.
"We are three professionals, like the octopus, which has three hearts. I am a co-founder together with Frankie and Christian, graduates of the Event Production program," said Ortiz, director of marketing for the company and a 2022 graduate with a bachelor's degree in Marketing.
This young man took on the professional challenge at Pulpo Creativo while he was still attending college.
"It was not easy, working and going to school at the same time. I advise students for no money in the world to leave their college studies halfway. Focus on finishing, despite the difficulties", he told inSagrado.
"I thank Sagrado for its excellent education, tools, and connections, which allowed us to create Pulpo Creativo, a dream where we have grown," he added.
The departments at Pulpo Creativo jointly design service options for a rapidly evolving market, according to Ortiz. They also have to respond to challenges, for example, the COVID-19 pandemic.
"In 2020, we restarted productions in open spaces. We always gave, and still give, an opportunity to emerging music bands. We arrived at Calle Loíza (Santurce), where we created events in three businesses. We also collaborated with producer Marcos Sánchez, together with whom we worked on the concert of singer-songwriter Manolo Ramos," he detailed.
"Pulpo Creativo activated advertising within commercial premises, and we collaborated with other producers to create an 'entertainment vault' with a variety of services for artists. Eventually, we moved into a larger space with a recording studio," he concluded.
Today, Pulpo Creativo longs in one way or another to contribute to the business and socio-cultural scene in Puerto Rico.