From the diaspora, Eliezer Lappots tells us how his organization, "Horizontes de Salud", has benefitted the neediest.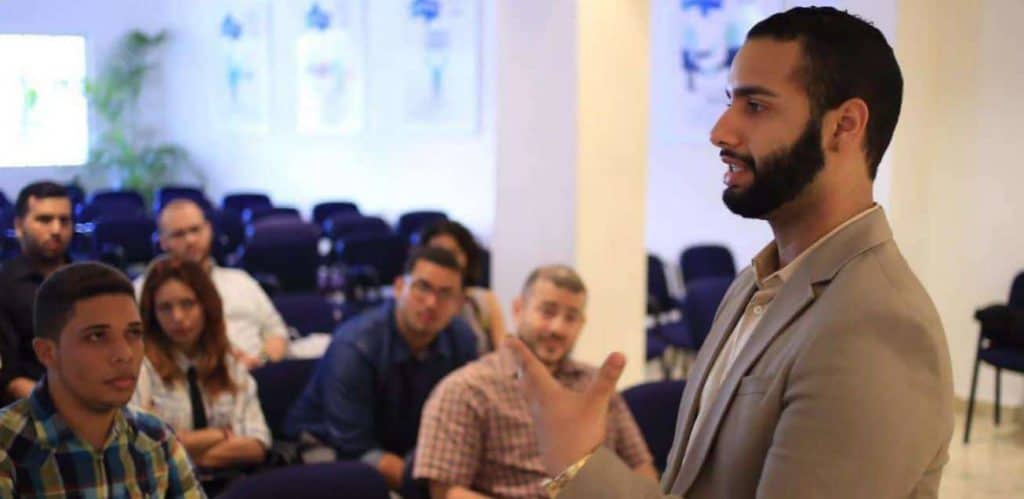 By Liz Yanira Del Valle
Collaborator
In the Dominican Republic, there is a Sagrado alumnus, pride of our alma mater, who sees, feels and works beyond the horizon.
Eliezer Lappots Abreu, a graduate of Sagrado's Bachelor's Degree in International Studies program (2016), is the executive director of "Horizontes de Salud", a non-profit organization whose mission is to help improve community health by strengthening primary care services in this neighboring country.
According to Lappots, who is also a Doctor in International Law, the entity was established in 2009 and has already benefited about 1.2 million people through combined programs.
"We are the only organization in the country – together with the Ministry of Public Health – specialized in addressing chronic diseases, such as diabetes, hypertension, asthma, heart disease, respiratory diseases, cancer, HIV, among other communicable and non-communicable chronic diseases, from a community perspective," he explained.
Dr. Lappots and his team work from a perspective of development and international cooperation, human rights, and social justice, as well as access to education, sustainable housing, and natural resources.
"We have built an inclusive health model, where we see the community as a vehicle for social change, self-management, and sustainability, through active participation in the decision-making regarding its development," said the young professional who, inSagrado, presided over the Association of International Studies and founded the Foreign Relations Assembly.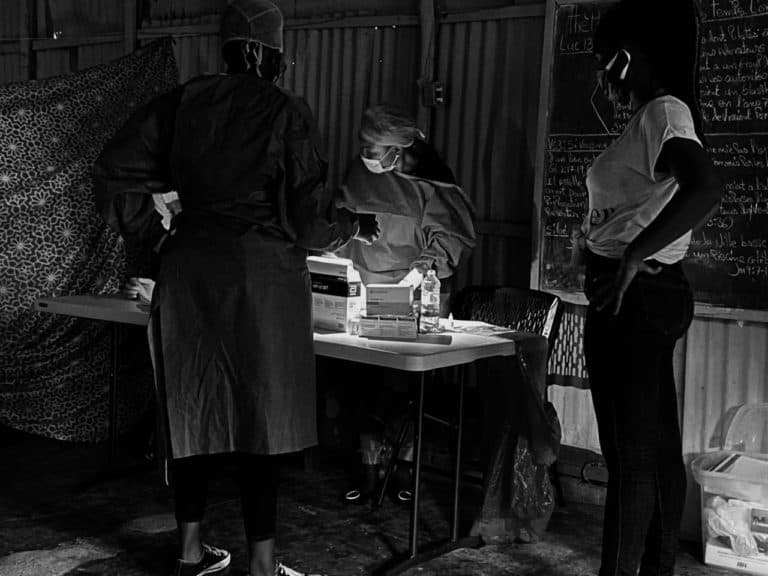 "Our programmatic activity includes the empowerment of health promoters, all the way to offering primary care services in the community, the delivery of medicines, referrals to specialists, monthly consultations with a family doctor, as well as the formation of support groups for health education and prevention, the strengthening of primary care systems, and development projects related to the construction of water filters in remote communities, hygiene projects, sustainable housing, and home gardens. Our services are free to the patient", he explained.
Faced with the pandemic, "Horizontes de Salud" created the Covid-19 Relief for Vulnerable Communities, an initiative that seeks to guarantee that disadvantaged populations have a continuous access to essential care during this unusual period.
According to Lappots, care kits – an antibacterial bar of soap, masks, a bottle of hand sanitizer, and a brochure with information on coronavirus – were distributed to 300 families in Montellano, Dominican Republic. In addition, they designed a digitized COVID-19 monitoring system and an internal emergency phone line to identify patients with symptoms, which allows them to connect with personnel from the country's Ministry of Public Health. In turn, they gave workshops on the virus for the organization's workers, among other efforts.
Likewise, they have implemented collaboration agreements with government institutions and soup kitchens to carry out weekly deliveries of food packages and nutritional supplements, such as proteins, vitamins, and minerals.
For this Sagrado alumnus, COVID-19 "amplifies the gaps in poverty and access to resources in developing countries."
In his personal life, Lappots, whose mother is Dominican and his father is Brazilian, has fought fiercely against cancer, an issue that inspires him to continue his work. He went through the first stage of his diagnosis while a student at Sagrado.
"With faith and the support of incredible people who surrounded me, like my professors and my classmates in Sagrado, I overcame that," recalled Lappots, who is a defender of human rights and has worked in countries such as Venezuela, Brazil, Cuba, Dominican Republic, Burkina Faso, Ghana, Somalia, Guatemala, Nicaragua, Peru, and India, among others.
"Definitely, my dear alma mater was a space that allowed me not only to develop my skills, but also to know my place in the world and how I wanted to use my platform and my knowledge to raise the voices of people who are living in political, social, economic, and cultural vulnerability," he added.
From the diaspora, Lappots longs to contribute with a health project in the communities of Puerto Rico in the not-so-distant future.