Students were given the task of writing scripts based on the television comedy "Los García."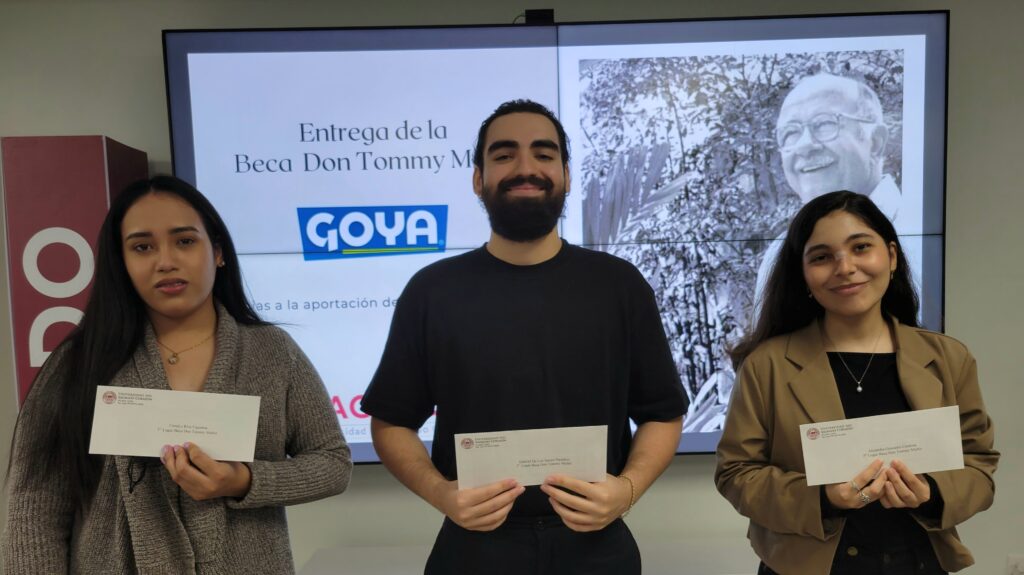 By Integrated Communications
Today, three students from Sagrado Corazón University became recipients of the Don Tommy Muñiz Scholarship, sponsored by Goya de Puerto Rico. This initiative was developed in honor of the centenary of the late Puerto Rican actor, script writer, and producer.
The three students are Alejandra González Cardona, Gabriel De Los Santos Paradizo, and Coralys Ríos Figueroa, all majoring in Digital Production at the Ferré Rangel School of Communication (ECFR, Spanish acronym). To compete for the scholarships, each one was measured against other participants after writing a 23-minute script based on the television comedy "Los García," created by Muñiz in the 1970s. Then, a jury made up of five teachers and media professionals selected the top entries.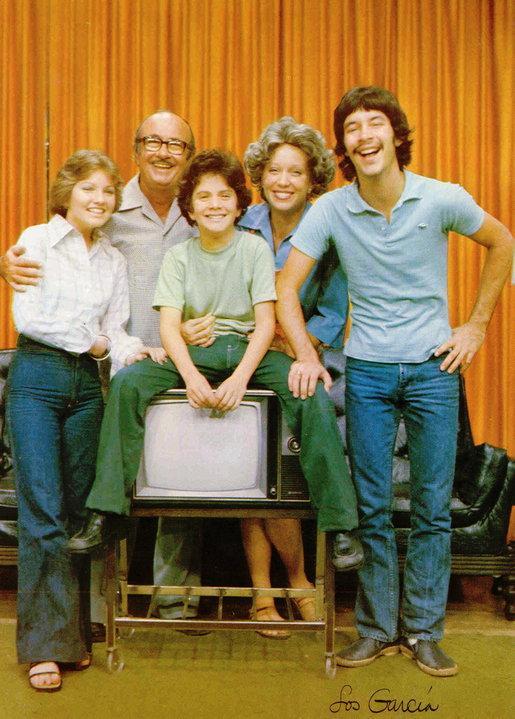 "By handing out these scholarships, we want to celebrate the contributions made by Don Tommy Muñiz, and make them known to the new generation of students looking to develop professionally in the media. Additionally, we continue to support our students so that they can achieve their personal and professional goals," said Sara Tolosa Ramírez, vice president of Development and University Relations at Sagrado.
De Los Santos Paradizo won first place and a $3,000 scholarship for his script titled "La lavadora de Los García." Meanwhile, González Cardona won second place and $1,500 thanks to his script "Los García se pegaron en la Lotto." Finally, Ríos Figueroa received third place and $500 for "La pluma."
"For Goya of Puerto Rico, it is an honor to be part of Don Tommy Muñiz's centenary celebration through the sponsorship of scholarships for these three students. In addition, motivating their creativity and that of all those who participated through scripts for the hit show 'Los García,' as well as promoting the recognition and value of the script writing profession, is of great importance for the future of Puerto Rican television," said Ivelisse Rivera Almodóvar, director of Public and Corporate Relations for Goya de Puerto Rico.
As for Gabriel Paizy Damiani, dean of the ECFR, he added that "in addition to the scholarships, the ECFR will collaborate in the production of the first-place winning script with a view to being presented on television."
Muñiz, who died in 2009, stood out as one of the pioneers of television in Puerto Rico by producing countless programs, such as: "Esto no tiene nombre" ("This has no name"); "Ja ja, ji ji, jo jo, con Agrelot" ("Ha ha, hee hee, ho ho, with Agrelot"); and "La criada malcriada" ("The Saucy Maid"), among others.