This U.S. Department of State program has the goal of expanding the mobility of American students abroad.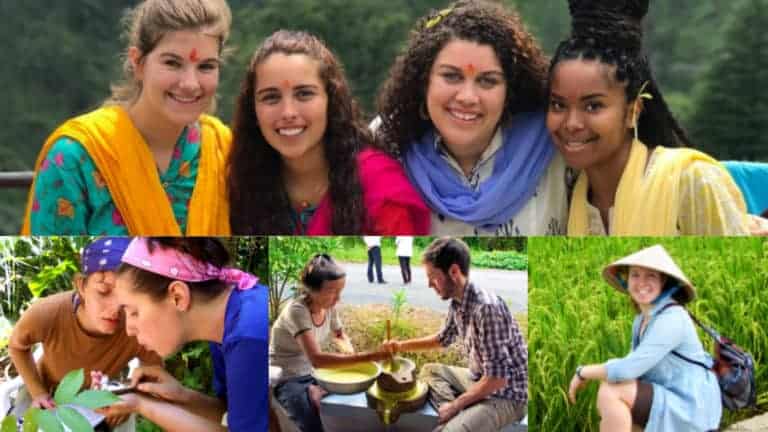 By Integrated Communications
Sagrado Corazón University was selected as one of 24 postsecondary institutions across the United States – among 115 applicants – to receive funding from the federal Department of State and its Increasing and Diversifying Foreign Education for American Students (IDEAS) Program, for the purpose of expanding the mobility of American students abroad.
"When American students study abroad, they support critical U.S. foreign policy goals by building relationships with foreign peers, sharing American culture and values, and developing valuable career skills. With these international experiences, the next generation of Americans is being equipped with the skills necessary to compete and succeed globally," said Marie Royce, Assistant Secretary of State for the Bureau of Educational and Cultural Affairs.
Sagrado's director of Internationalization, Laurie Melín, added:
"The Study Abroad program provides unique opportunities for students seeking their place and a chance to make a difference in our interconnected world. These experiences translate into academic, and later professional growth, thus contributing to the construction of a fairer, more caring global society. With this proposal, we can open more doors to facilitate such opportunities."
Starting in August 2020, Sagrado's Office of Internationalization and Interuniversity Relations will manage the proposal with two main goals in mind: improving the capacity of our study abroad program through the development of more efficient processes and creating audiovisual resources in Spanish to promote an exchange between Hispanic students from Sagrado and from universities stateside.
These funds will allow the Office to implement the following services to achieve the goals stated above:
Purchasing software to handle all study abroad recruitment information.
Hiring an employee to work exclusively as a consultant for our students interested in studying abroad.
Hiring an employee to create the audiovisual resources in Spanish to be distributed to more than 400 universities in the mainland.
For a complete list of beneficiaries of IDEAS 2020, visit www.studyabroadcapacitybuilding.org.