Students Wesley Pérez Vidal and Angélica Álvarez Nieves were admitted to the internship that -for the first time- is open to college students.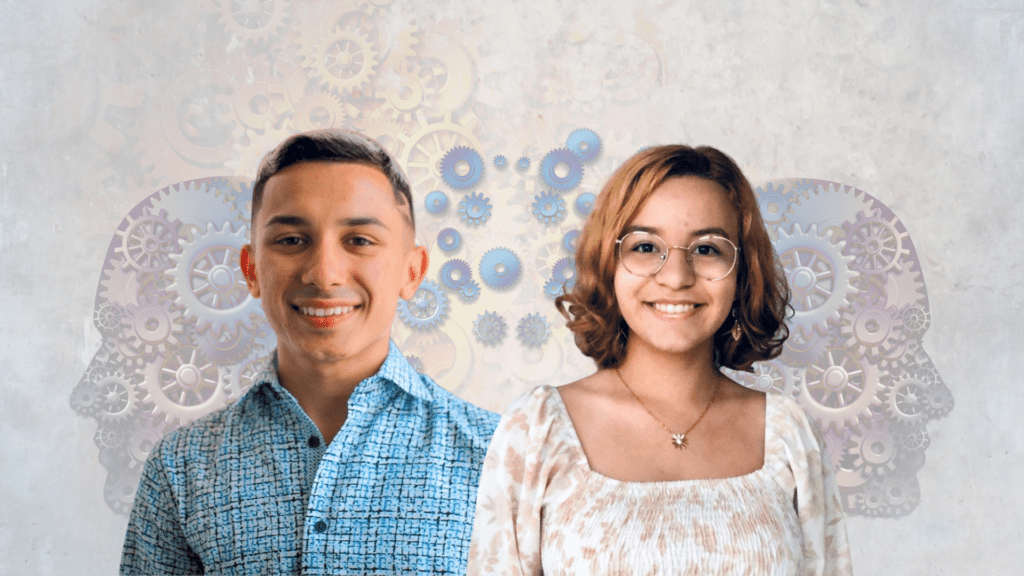 By Integrated Communications
Sagrado students Wesley Pérez Vidal and Angélica Álvarez Nieves were admitted to the Sagrado Neuroscience Pre-College Program (SNPP), which was originally aimed at high school students interested in a career in science, technology, engineering, and mathematics (STEM) with an emphasis on neuroscience.
"We are excited to have –for the first time– students from Sagrado Corazón University as participants in the SNPP," said Dr. Edmarie Guzmán Vélez, leader of the SNPP.
"Wesley and Angélica demonstrated, through their essays and application, how much they would benefit from the SNPP," Guzmán Vélez added to inSagrado magazine.
He wants to bring together his passion for communicating about science, psychology, and technology with a view to evaluating their impact on mental health through media psychology. Meanwhile, Angélica has an interest in exploring how psychiatry helps humans overcome moments of difficulty, said Dr. Héctor De Jesús Cortés, also a leader of the SNPP.
Wesley is pursuing a bachelor's degree in Psychology with a minor in Interdisciplinary Communication, and want to pursue a master's degree in Media Psychology. For her part, Angélica is working on her bachelor's degree in Biomedical Sciences from Sagrado with the aim of pursuing a doctorate in Forensic Psychiatry.
This June and July 2022, some 35 students from the public and private education system -and now also from Sagrado- will participate in the SNPP internship, which will be virtual and free of charge.