inSagrado interviewed a group of graduates prior to Sagrado's Eighty-third Commencement Ceremony.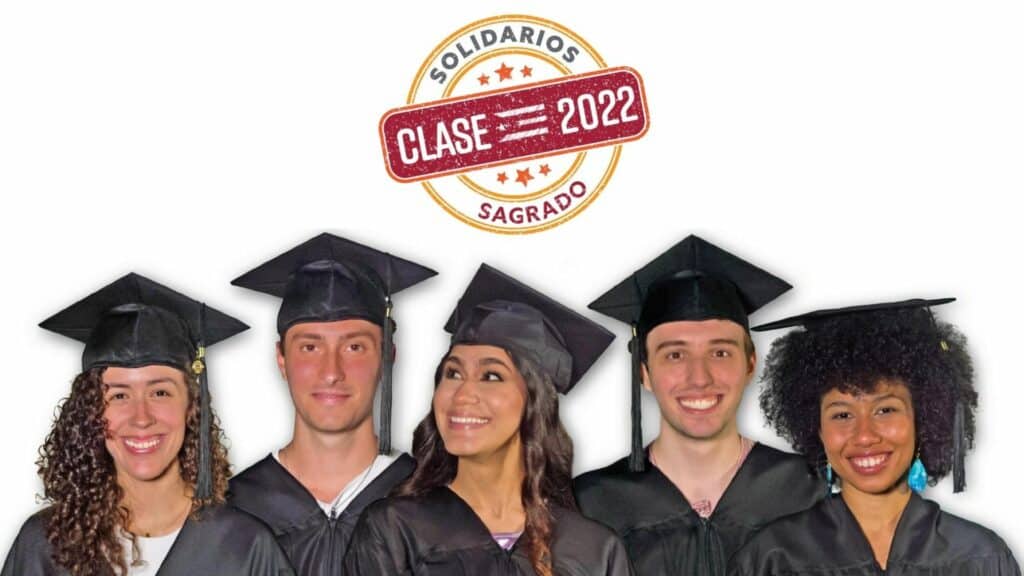 By Integrated Communications
As the Eighty-third Commencement Ceremony of Sagrado Corazón University approaches, inSagrado interviewed a group of Solidarios 2022 Graduating Class members who poured their hearts out during their days as university students.
On camera, graduates María Ruiz, majoring in Education; Gianfranco Capannelli, majoring in General Business Administration; Amaris González, majoring in Music; Javier Martínez, majoring in Biology; and Lumarhi Rivera, majoring in Journalism, described how they lived solidarity in Sagrado, as well as how our university transformed them personally and professionally.
At the same time, they received advice from our alumni: certified public accountant Julio René Rivera; reporter Lexamarie Matos, voice actor Antonio Fornaris, and nurse Valerie Sánchez.
Take a look at their testimonials here:
Sagrado will hold its Eighty-Third Commencement Ceremony this Sunday, June 12, on campus.