The project, which seeks to provide emotional support to people who feel lonely during this pandemic, has the support of the Sagrado Contigo initiative.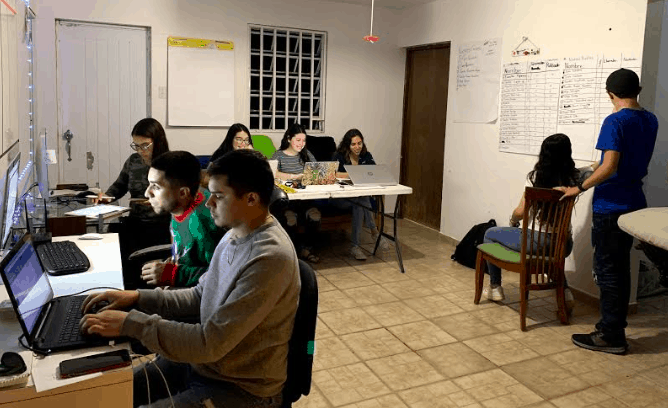 By Integrated Communications
Llamadas Solidarias is an initiative led by young university students and community leaders in order to provide emotional support to people who are experiencing loneliness during the period of physical distancing caused by the COVID-19 pandemic.
"We want to establish conversations with people who feel alone and become their friends during this process of social distancing that Puerto Rico is going through. It has been a very hard year, first the earthquakes and now the pandemic. Many people have told us that they feel alone and that the only thing they need is to be listened to," said José Carlos Sánchez, co-founder of the initiative and Sagrado alumnus.
This community leader explained that the idea stems from the Ruta Solidaria project, which began in January with the earthquakes. "At that time, in addition to helping the victims, project volunteers made more than 200 calls in a three-month period to follow up and provide emotional support to affected families," he added.
For his part, Giovanny Vega De Lleguas, journalism student and co-founder of Ruta Solidaria, highlighted that "from the first moment, we visualized this project as a project for our country, and I think that's the most beautiful thing about this. It is an initiative of the people to attend to the needs of Puerto Rican families in times of uncertainty. With Llamadas Solidarias, we found a way to contribute and, in the end, the greatest satisfaction will be knowing that we have made a positive impact and that, once again, we made people available to people."
In order to extend this initiative during the pandemic, the Ruta Solidaria team joined the Sagrado Contigo project at Sagrado Corazón University to achieve a greater reach with the calls. They currently have students from the institution's psychology program, as well as social workers and community leaders, in charge of making the calls.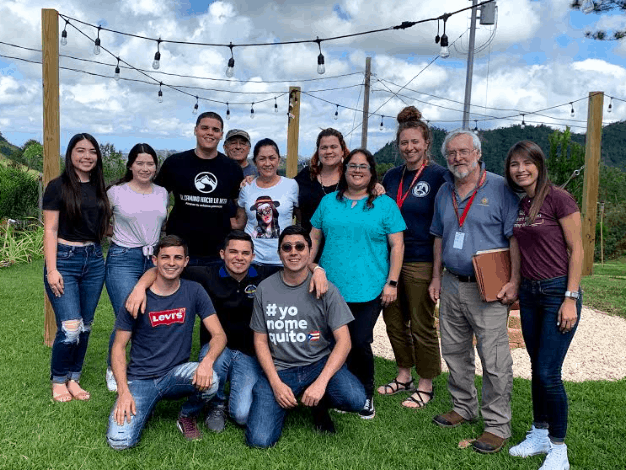 "As a university, we always identify the social projects that must have our support and Ruta Solidaria is one of them. These concrete actions of solidarity with the most vulnerable people is a way to carry out what our institutional mission calls us to do," said Edwin Figueroa, coordinator of the Sagrado Contigo project.
The initiative is in the process of establishing alliances with nursing homes throughout the Island to join in the support that this population needs. It also has a database of non-governmental organizations engaged in providing help during emergencies so as to be able to refer anyone who demonstrates they have a particular need.
People or entities interested in receiving or referring a solidarity call during this period of social distancing can send their contact information to the following link: bit.ly/LlamadasSolidarias, or access www.sagrado.edu/sagradocontigo.