Students of the ADM 390 course, from the Department of Business Administration, had an international experience guided by UNIBE.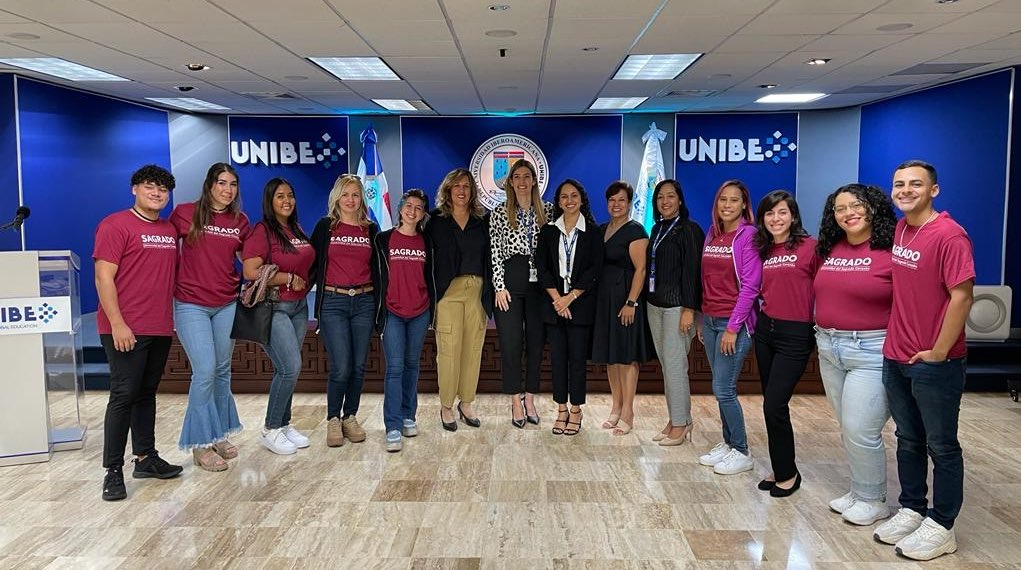 From May 29 to June 5, the Ibero-American University (UNIBE), in the Dominican Republic, welcomed the students of the ADM 390 course of Sagrado's Department of Business Administration.
From the capital, Santo Domingo, the participants, together with Professor Marta Formariz, went on academic, cultural, and business visits.
The companies and institutions they visited included the Liquid Digital agency, the Multimodal Port of Caucedo, Pinewood Studios, the Dominican National Brewery, and the Central Bank of the Dominican Republic.
"The ports made an impact on me, particularly the Caucedo Multimodal. Visiting a port that is among the top ones worldwide, super advanced, and with a view to expansion, was very exciting," said Edward Andrés O'Neill, an undergraduate student in Marketing with two minor concentrations, one in Business Development and another in Event Production.
In turn, Frances Marie Rodríguez, an undergraduate in Tourism and General Business Administration, told inSagrado: "When visiting the Caucedo Multimodal, they gave us -upon arrival- a time to ask questions about exports with insides, which not many have."
The cultural aspect was addressed in tours of the colonial zone, the Modern Art and Natural History museums, as well as the Ron Barceló Historical Center. Meanwhile, UNIBE provided an academic focus through conferences on entrepreneurship and its connection at the government and communications level, among others.
"I recommend the international experience 100 percent to others because we are used to taking classes in a classroom, we see everything through the internet. And traveling to educate yourself opens doors and -all the while- you learn many things", advised O'Neill, who is in his senior year at the university.
"This trip represented a "before and after," the international experience is invaluable. I learned things that you don't see within the four walls of a room, you have to live it," Rodríguez concluded.
Enrollment in the ADM 390 course (3 credits) is open to Sagrado students, including graduation candidates. Write to nellia.torresola@sagrado.edu and/or martaj.fornariz@sagrado.edu, for information.