Since early October, creativity and culture have taken over our library to celebrate Puerto Rico's African heritage.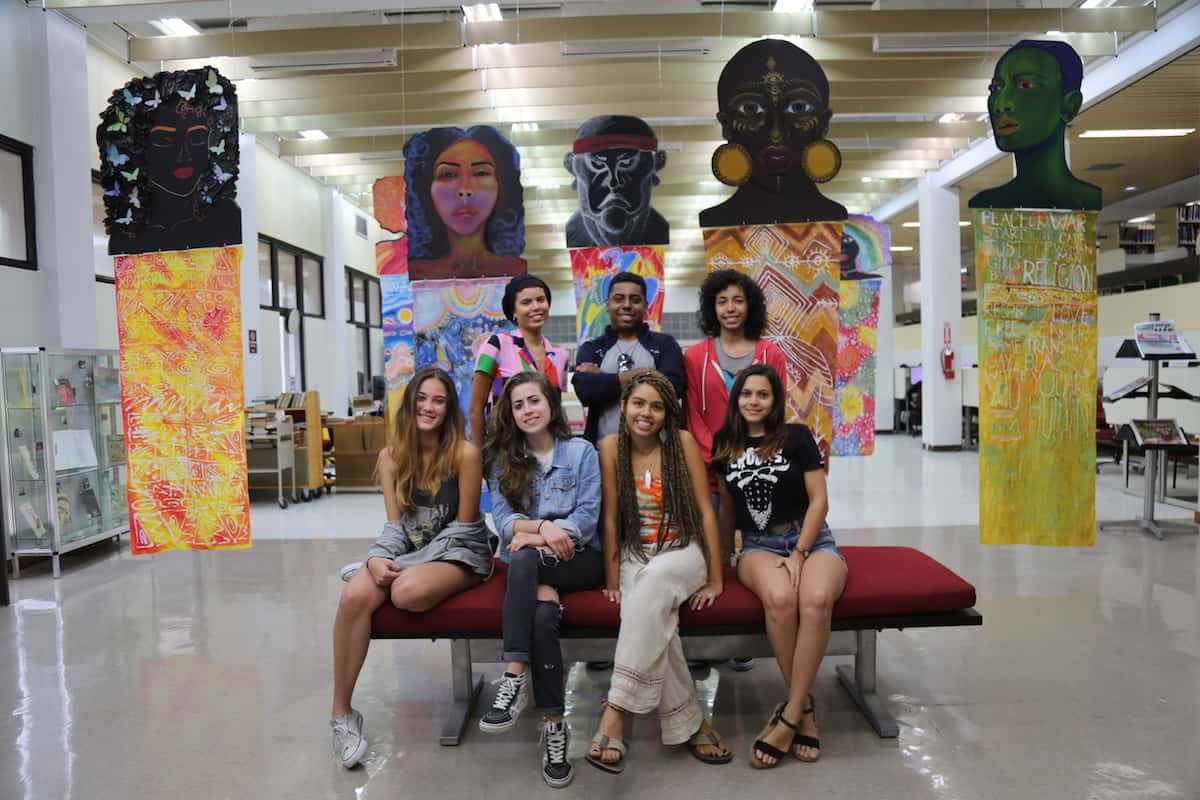 By Marla Figueroa Ramos
Integrated Communications
Upon entering the Madre María Teresa Guevara Library, you readily notice the creativity and dedication of the students in the Advanced Drawing (ART322) and Theory of Color (ART226) courses. These young artists, under the guidance of Professor Marilyn Torrech, explored and captured Puerto Rican culture's African heritage in their works.
Through the AfroPresencia, AfroPasillo and Hablando puertorriqueño installations, the students used different techniques to offer a profound and different look at Afro-Caribbean people, local illustrious persons, and elements of Puerto Rican lingo.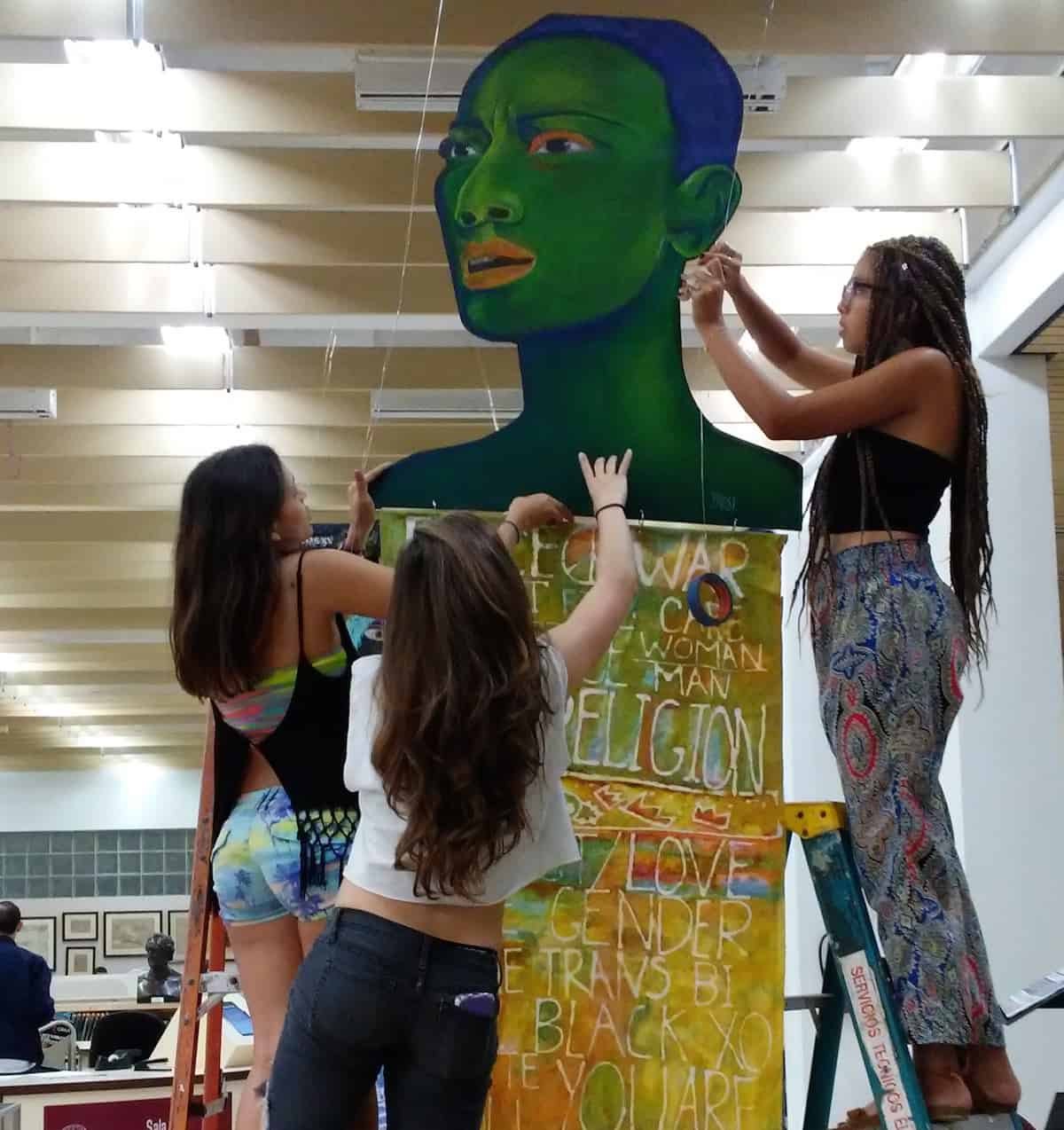 These installations were developed with the purpose of announcing the Segundo Congreso de Afrodescendencia en Puerto Rico (Second Congress on African Heritage in Puerto Rico) to our campus community. The congress seeks to celebrate the legacy of our African ancestors and to fight prejudice and discrimination.
"My work called Extraterrestre has the purpose of educating and demonstrating that we are all equal. I'm very happy to have worked on this project because we used different processes, but most importantly, because we could use our work to educate," said Juliana Colón, visual arts student.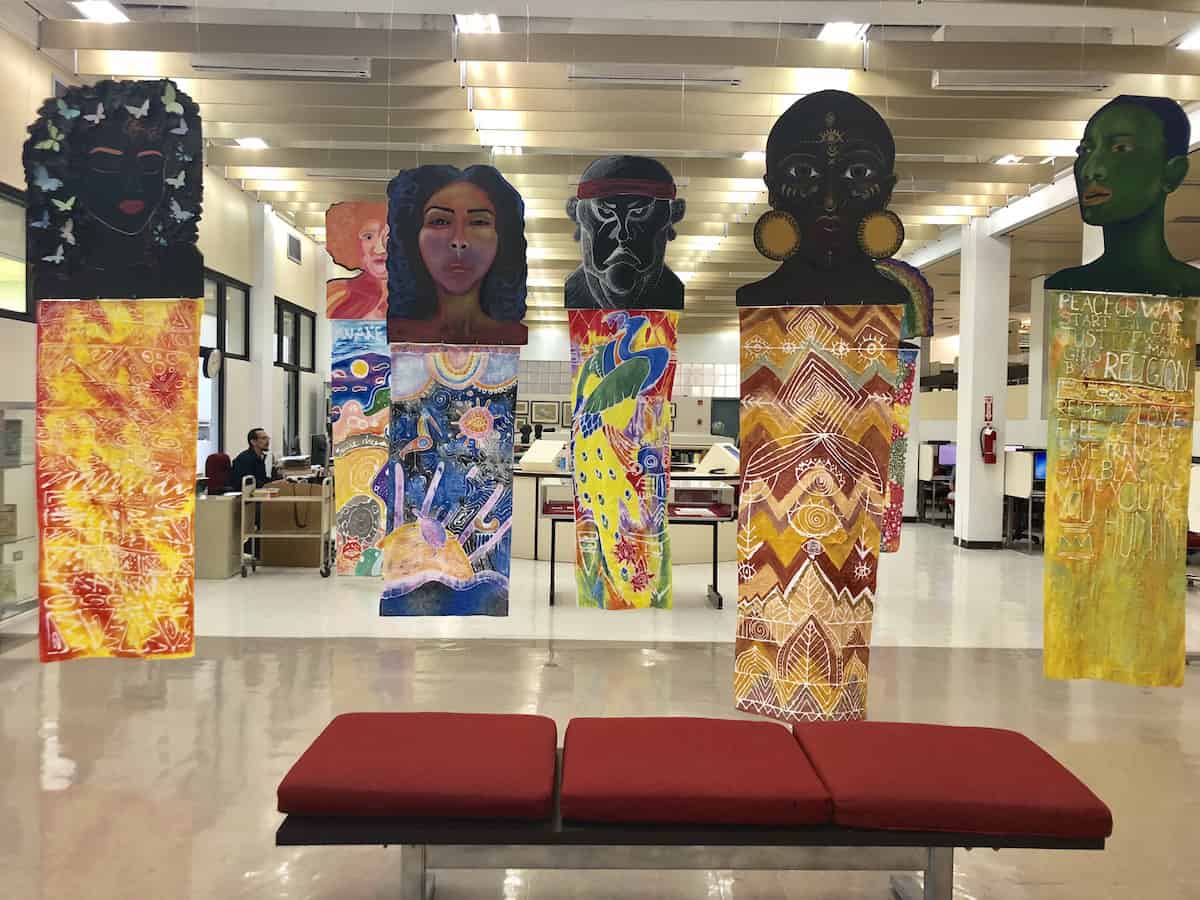 The works took approximately three weeks to prepare and incorporated different materials, such as chalk, acrylics, diluted acrylics, pastels, colored glue, watercolor crayons, colored pencils, digitized elements, and mobile applications, among others.
"In this project, we had the opportunity to work with the batik Indian and African fabric technique taught to us by Prof. Torrech. This process was very interesting because I could use it to complete my vision of bravery and of not being afraid expressed in my work Pride," said Magdalis Marrero, advanced drawing student.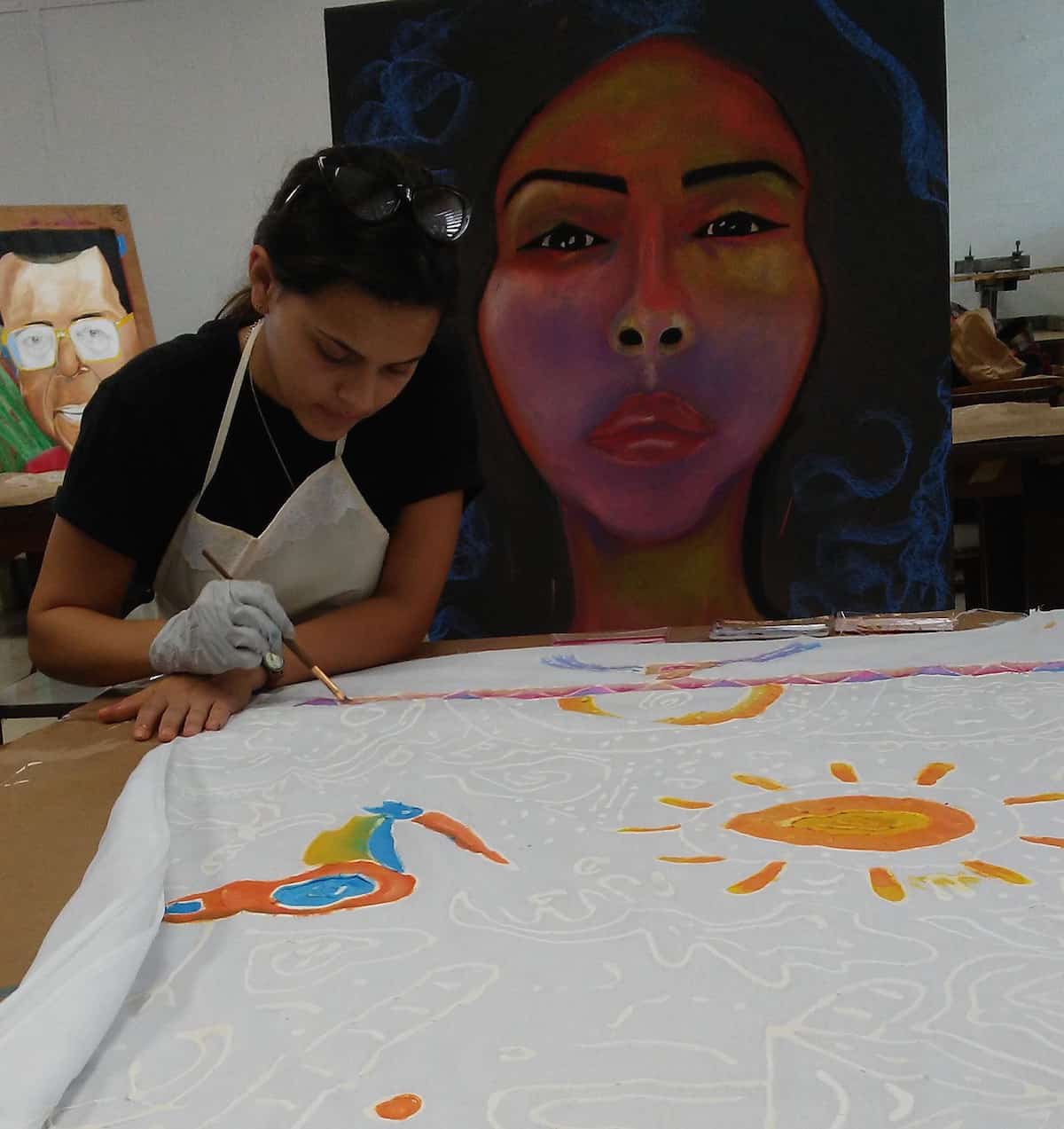 Something that stands out in the installations is the students' understanding of the figures they are representing. This is clear in the analysis and discernment of the artists that created works related to Puerto Rican illustrious people.
Personalities such as Rafael Hernández, Nilita Vientós Gastón, Roberto Clemente, Julia de Burgos, and Pedro Albizu Campos, among others, come to life through the use of color and the implementation of details that complement their stories.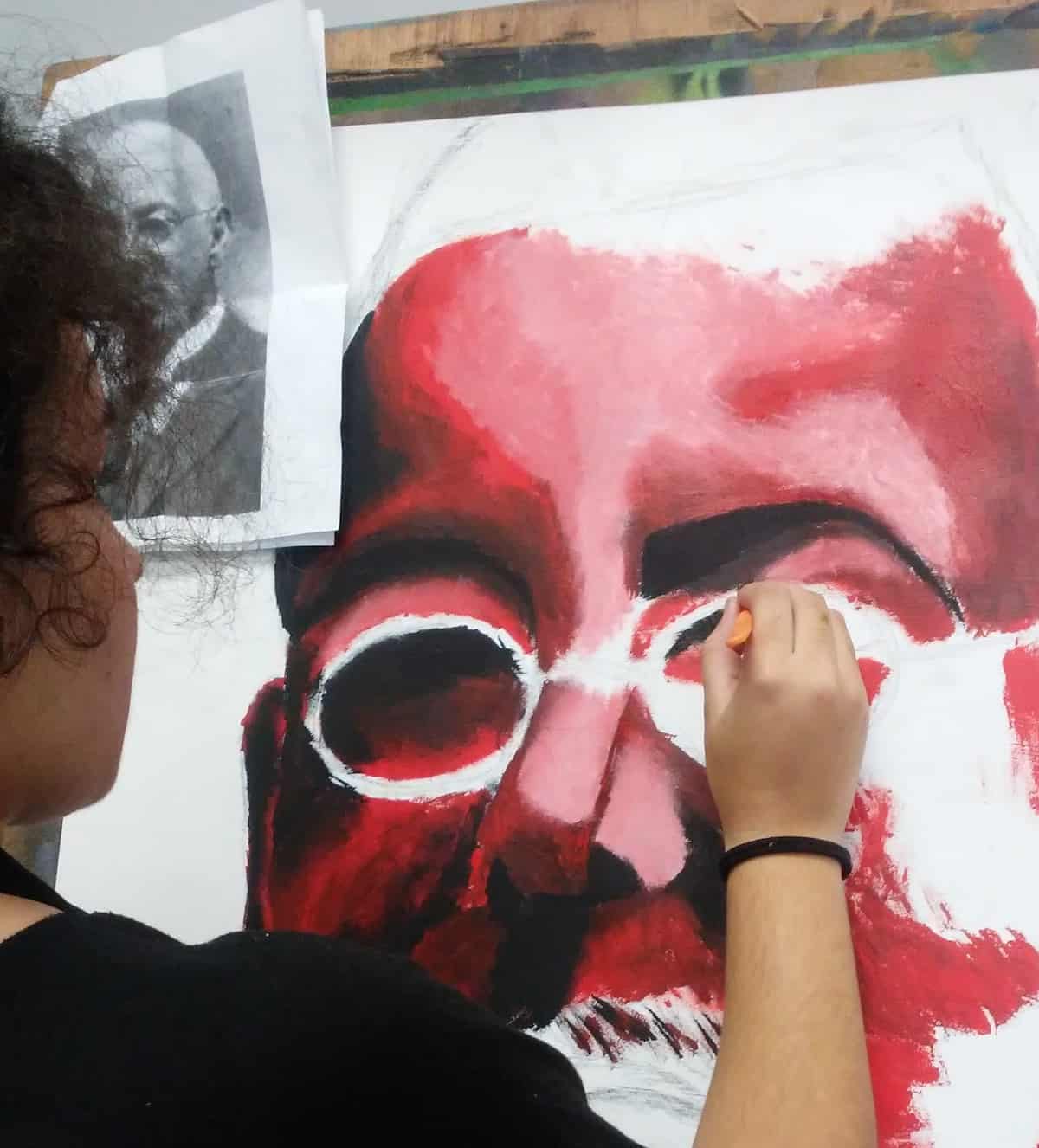 Meanwhile, Jahinés León, a junior in the Visual Arts program, presented her work Noble Jibarito about composer Rafael Hernández Marín. She used a combination of elements that not only highlight our African heritage, but also the emotions evoked by what it means to be Puerto Rican.
"I love the song Preciosa by Rafael Hernández and the part where it mentions the noble countryman ('el noble jibarito'). Hence, the title of my work. One of the elements I wanted to highlight the most was the combination of colors and details that we see in African culture," the student said.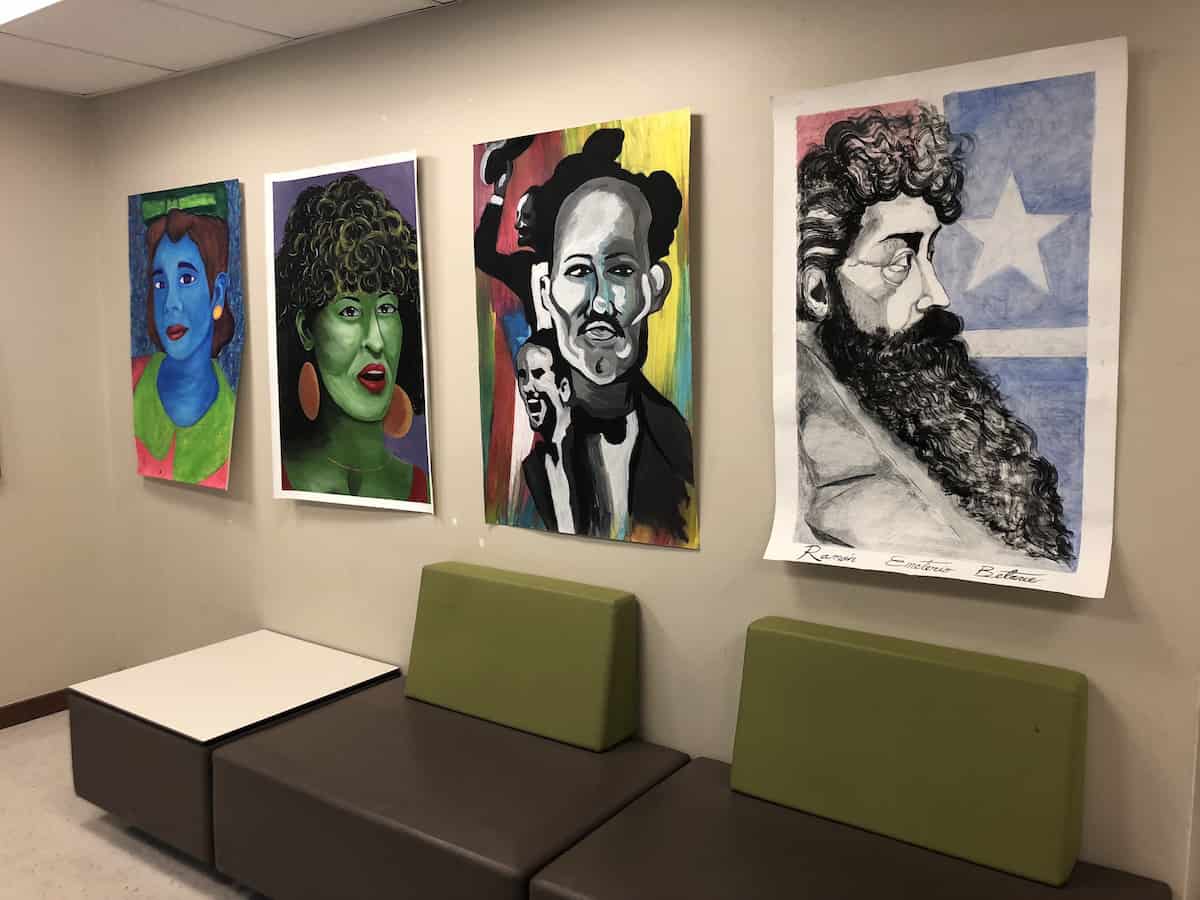 Likewise, Gracemar Olán highlights black women in Puerto Rican culture. "I chose Nilita Vientós Gastón given the strength and courage she showed when it came to breaking barriers. She was the first female lawyer to work in the Puerto Rico Department of Justice and I wanted to portray her," she said.
As expressed by Professor Marilyn Torrech, coordinator of the installations and lecturer in the Interdisciplinary Department of Humanistic and Social Studies (FIEHS, Spanish acronym), this kind of activity gives students a chance to develop different skills, including the ability to innovate and to show their work.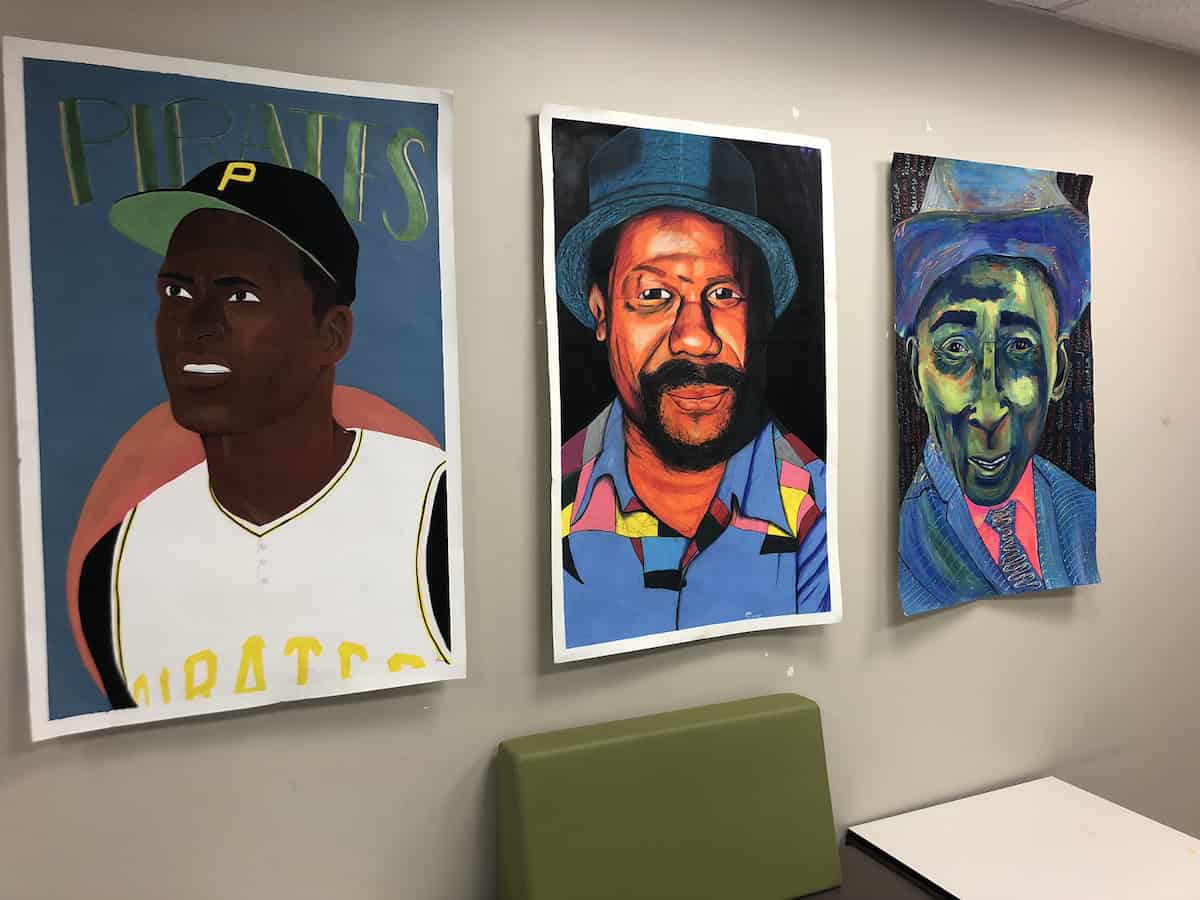 "We are very happy with the results. The students have been very committed to their projects and took on the challenge. This kind of initiative is very important because, in the art world, they will face all kinds of scenarios. They will have to reinvent themselves, innovate, make proposals, think of the spaces and, above all, diversify and explore different options that make a difference creatively," the professor said.
The installations are currently in the library. Go see them!