The arts represent an essential element to express emotions and human experiences. Therefore, and in line with the goals of Sagrado With You, Sagrado Corazón University celebrated "Arte Solidario", an event to raise funds and strengthen the university's solidarity project.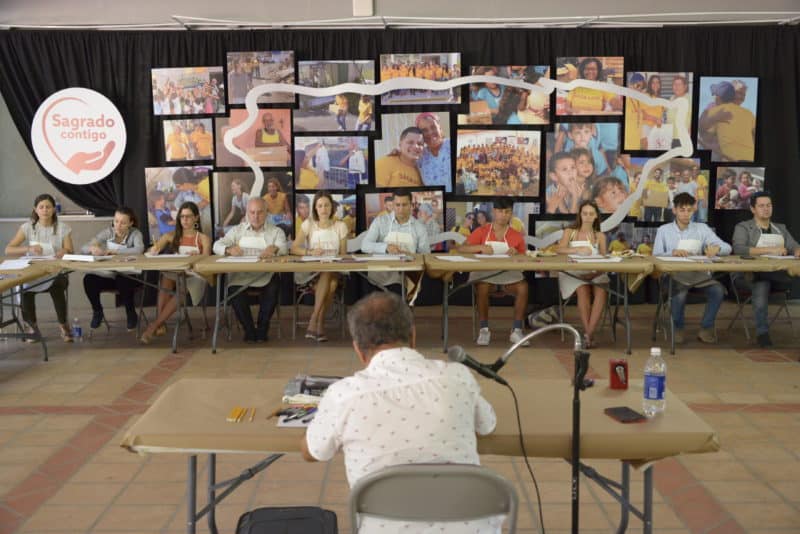 Integrated Communications
In the midst of these three months of hard work, Sagrado With You has made countless efforts in the path of the physical and emotional rehabilitation of Puerto Rican communities among which are initiatives such as "Arte Solidario."
This event provided the public the opportunity to come together and learn about the situations that many young people face to continue their studies and move forward amidst a scenario full of challenges.
In addition, they were able to enjoy the art workshop "Línea Viajera" by painter, muralist, sculptor, sketch artist and Puerto Rican engraver Carmelo Sobrino. They were also able to participate in the auction of donated pieces by Aileen Castañeda, Carlos Bobonis, Carmelo Sobrino, Diana Dávila and Julio Lugo Rivas.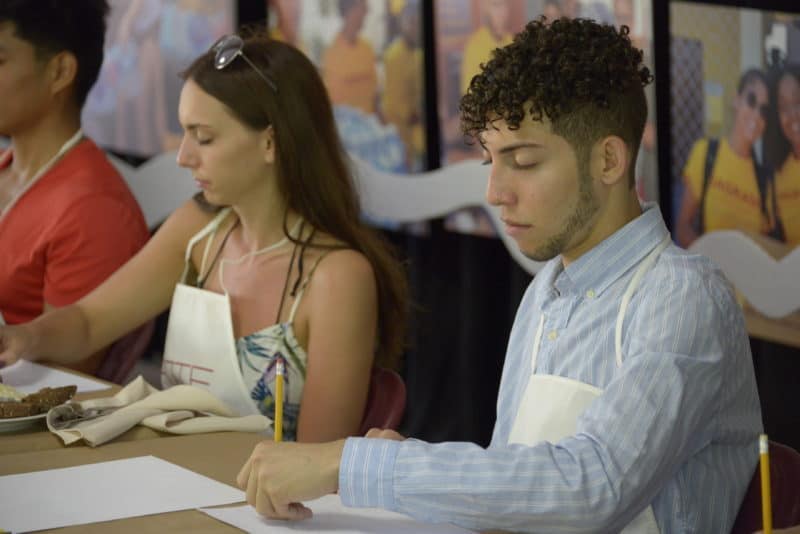 According to Cristian Torres, a Digital Production student, "Arte Solidario" provided a space to understand the new realities faced by many of the sagradeños since the passage of the atmospheric phenomenon through the island.
"I really liked the activity because we could talk about our experiences, draw and relax. Sagrado has helped us in the recovery process by giving us the hope that we can move forward; demonstrating that, in addition to forging successful professionals, the University is committed to creating more supportive and humane leaders," the young man said.
Likewise, "Arte Solidario" had the participation of Isaac Valentín, Sarah González, José Carlos Sánchez, Armando Torres-Rodríguez, among others, who through their stories confirmed that both donations and aid should continue to reach people.
"It is important to continue helping, there are many people who lost their homes or don't have the resources to continue. We have to keep delivering hope. We can't stop now," Torres concluded.
Presently, Sagrado Contigo has impacted more than 43,000 people. Our students have delivered essential items, spiritual and psychological support, cultural and creative activities and orientation about FEMA and other aid to the 78 towns. More details of our efforts are on our page www.sagrado.edu/sagradocontigo or on Facebook/sagradoedu.