A graduating class with an admirable social commitment celebrates its traditional Capping 2019.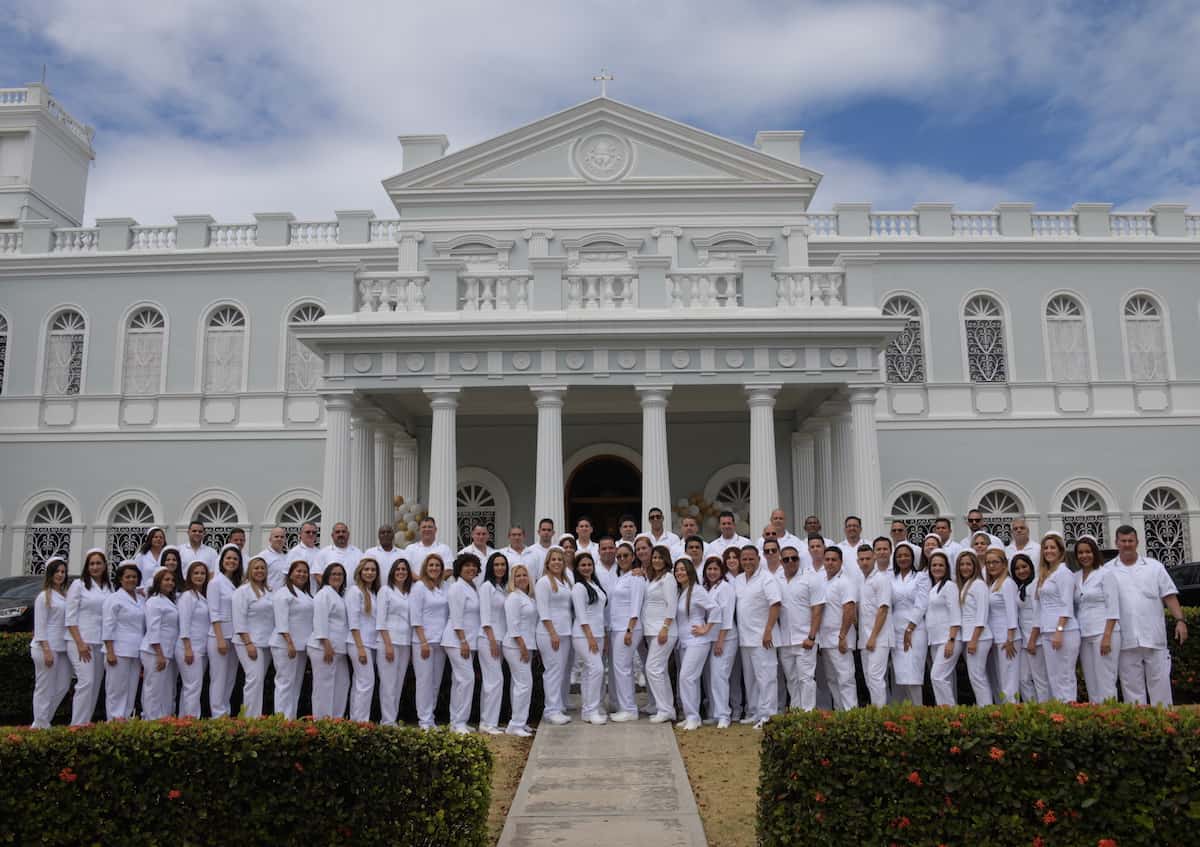 By Integrated Communications
In an emotional ceremony, the students of the Nursing from a Distance Program, who served the Puerto Rican people during Hurricane Maria, celebrated some of the most important moments of their academic career: the 2019 Capping.
The group of approximately 80 sagradeños faced with courage and delivery the panorama of uncertainty and devastation left by the atmospheric phenomenon on the island. On this occasion, the distinguished class met at the Main Chapel to celebrate with their professors, colleagues, family and friends the beginning of their professional journey.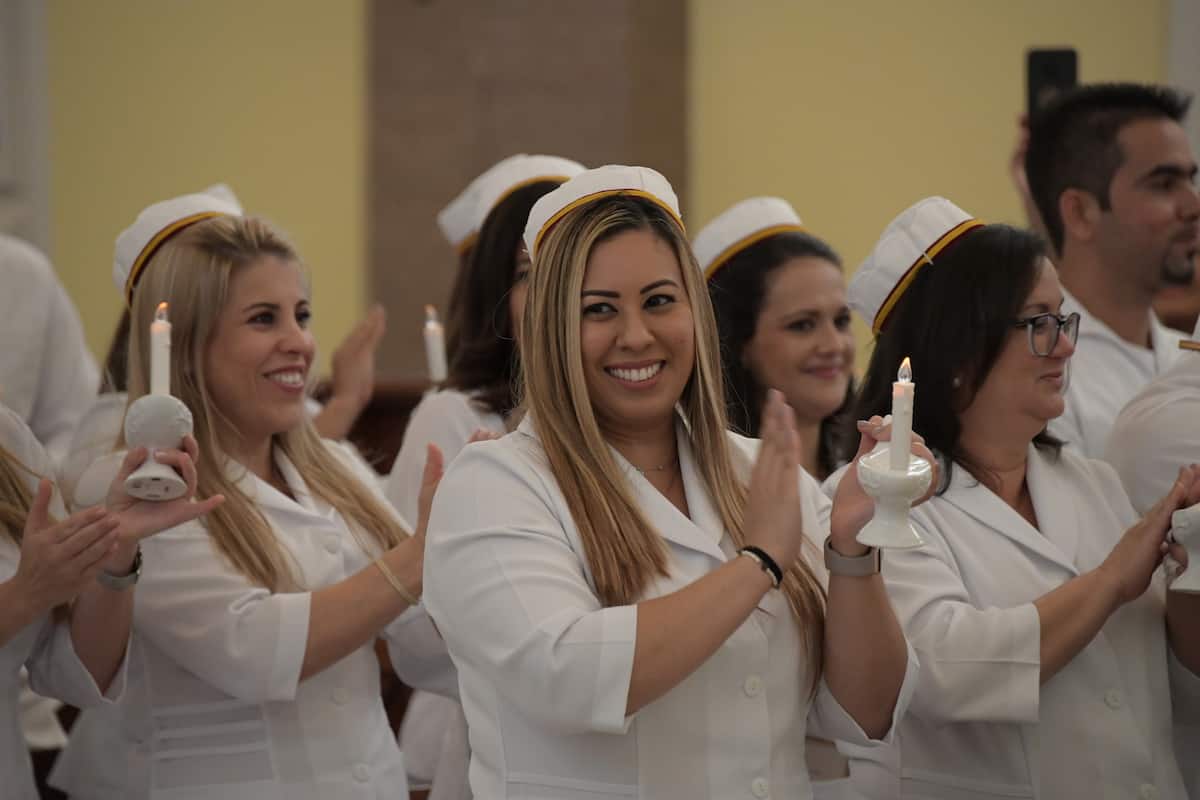 Here we present the farewell message of the fellow nurses:
"When throughout the years you become unable to run, jog. When you can no longer jog, walk. When you aren't able to walk anymore, use a cane. But never stop! "
Mother Teresa of Calcutta
Today we are living the end of one stage and the beginning of another. We finished a part of our lives that began with the torments of Hurricane Maria and that we won along with the Puerto Rican people.
Thank you Puerto Rico for letting us in and do our part by helping to heal the wounds of the hurricane.
Thanks to the University of Sagrado Corazon for welcoming us, taking care of us and guiding us in that volunteering, but above all, for giving us the opportunity that we swear today.
This new phase that we begin is full of commitments, of dreams to follow, because our job is for life. Today we put oil in the lamps of our profession to keep them burning forever, and wherever we are, our hearts will be beating that Sacred Heart that today, we all carry inside.
The University has given us the opportunity to meet true friends, endearing lovers, professors with incredible human qualities, a beautiful country with warm people who have welcomed us as adopted children, and that stays with us for life.
Today, we have mixed feelings, we finish the challenge that was for the majority of us, to return to study a second career and the career that will reign in our lives. Many of us are happy, others not so much, we feel the bitterness of leaving Puerto Rico and leaving behind the people that were dear to us and that we might not see again.
We have lived together beautiful moments, a productive phase and full of growth. Unity, has characterized us, joy and commitment to the future has accompanied us.
Congratulations to the sagradeños, their contribution, sensitivity and empathy in the process of recovery of Puerto Rico will never be forgotten. Congrats!