Famous musician, composer and producer Raymond Torres Santos shares with the students of the Musical Arts program.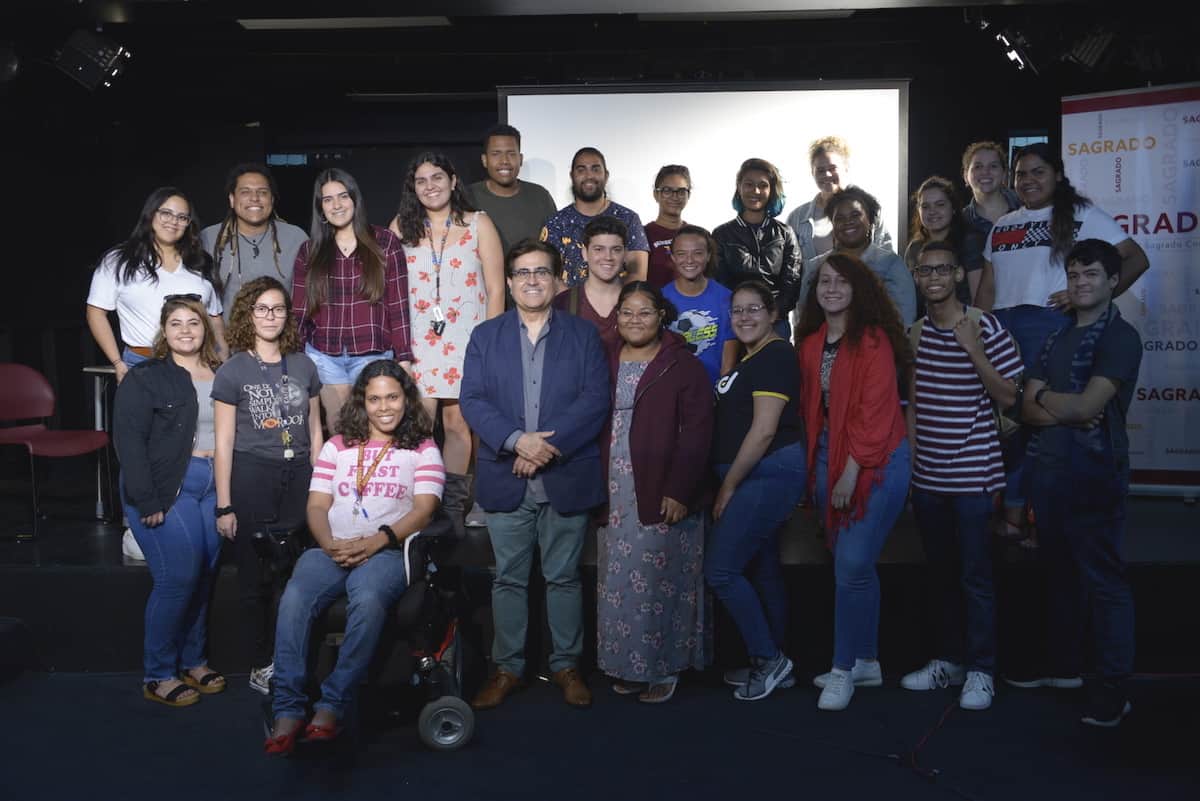 By Natalia Santiago
Journalism student
As part of an entertaining discussion about the creative process of music within film, the Puerto Rican composer Raymond Torres Santos visited the University of Sagrado Corazon. The activity, called Connections and variety, was directed towards students of the Musical Arts program and approached the sagrants about the collaborations made by the composers in film projects.
With works such as La Guagua Aérea and Julia: All in Me, Raymond Torres Santos is one of the most versatile composers of the 21st century. The talk focused on the composer's career and the importance of each role he plays in music. Raymond is currently a composer, arranger, producer, music educator at the California State University and most importantly, he is a musician first and foremost.
"As a composer, the genre I like best is classical music, but what I enjoy most in this discipline is the diversity, being able to do everything", expressed Torres Santos.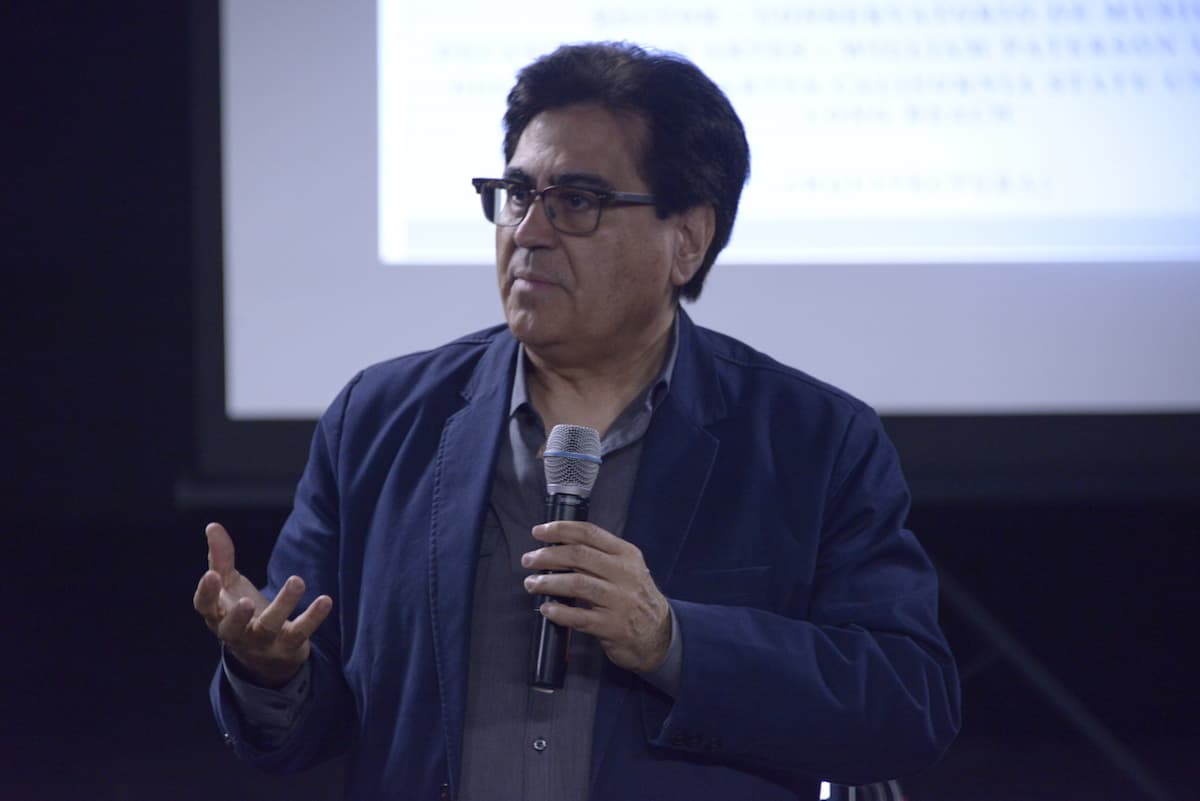 Film music is one of the most difficult elements to compose and the last thing that is created. It is an arduous job, which requires knowledge in different areas of music. That is why the composer urged students to be educated in different areas of musical art and emphasized the importance of being versatile, so they could bring their talent to the fullest in order to achieve great things.
In the same way, Torres expressed that in his life as a student he never thought that he would achieve all that he has achieved in his artistic career, but that everything is due to discipline and tenacity, "think small at large," he said.
The event culminated with an exchange of questions where the students took the opportunity to express their doubts and thank him for the instructive talk. The composer took advantage of the exchange to talk to students about the importance of the internet and how the platform can help different artists reach more audiences and, therefore, find more opportunities in the field.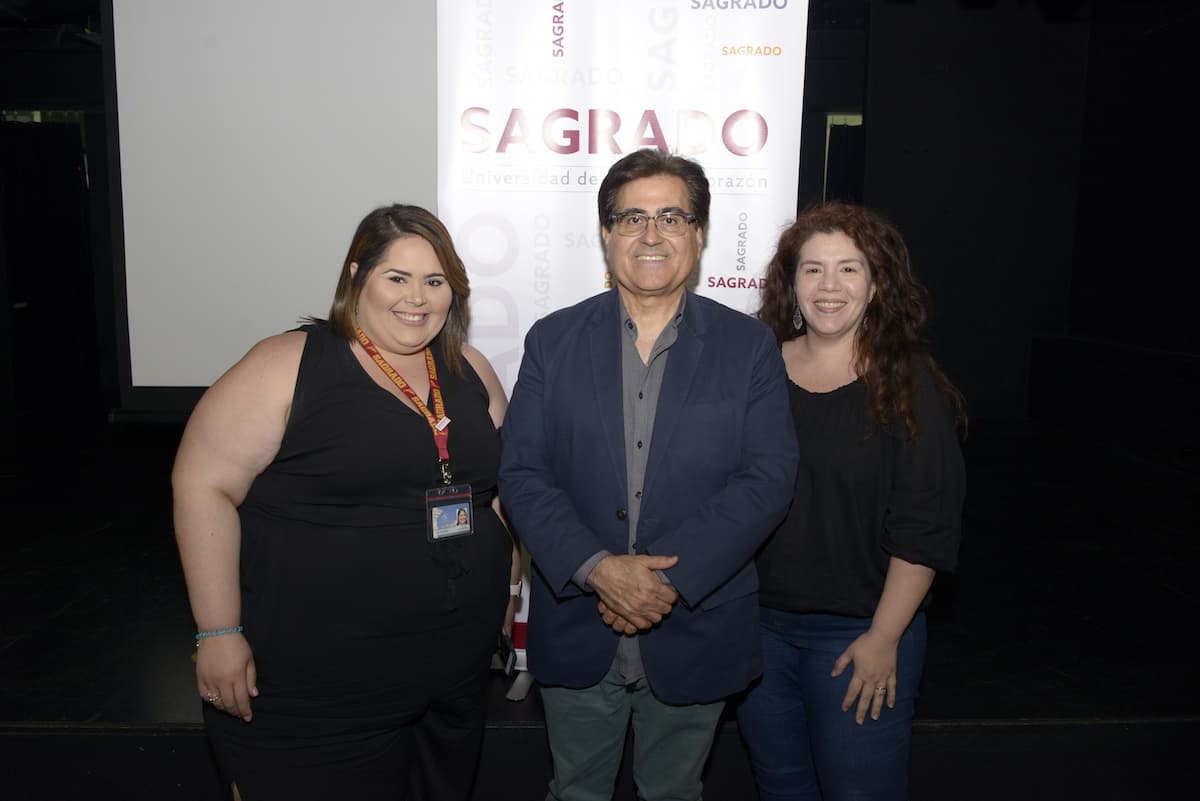 Finally, he exhorted future interpreters to once they finish their university studies go beyond a paper application, to create interpersonal relationships. "Look for opportunities, do not give up, always let the music be the engine of your motivation."