About 2,000 people made a connection with the Santurce Cultural District.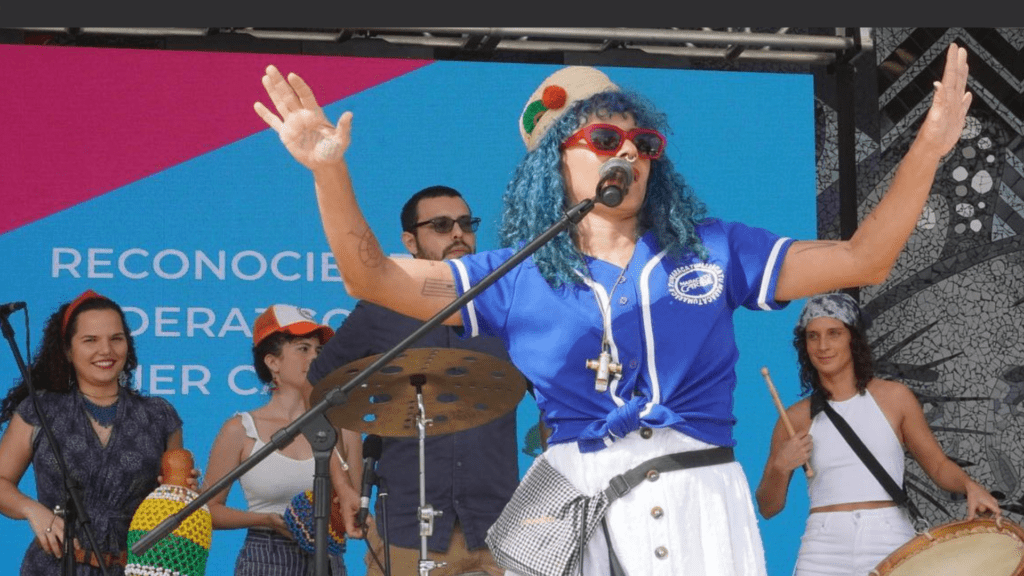 By Nuestro Barrio
This Sunday, March 20, it was a day full of revelry and culture at the Nuestro Barrio Fest, with 2,000 people present at the Antonio R. Barceló Square in Barrio Obrero.
This is the main event of Nuestro Barrio: Santurce Cultural District, a project of Sagrado Corazón University.
"This festival honored the work of female leaders who are "cangrejeras" and work for the community: Awilda Camacho, Lucy Cruz, Carmen Febres, and Nilka Marrero, from Barrio Obrero; Gertrudis Calderón, from Cantera; Ana Marchena, from Casa Dominicana; Wanda Soto and Irma Fuentes, from Playita; and Carmen Montoto, from Parada 26 and Sagrado Corazón," said Ana Serrano, community liaisons director at Sagrado.
The Nuestro Barrio Fest also highlighted Afro culture through poetry, with declamations by Mayra Santos Febres, Willie Perdomo, Siloé Andino, Welmo Romero, and Ana Castillo Muñoz, among others.
It also provided a space for merchants in the area.
"It's a great opportunity for businesses to come and market their products, do some networking and, at the same time, share with the communities around to the university," said Santiago Ramírez, innovation and marketing liaison for Nuestro Barrio.
The public danced with Choco Orta, Lizbeth Román, Melina León and Maracatu Caribe.
"Activities such as the Nuestro Barrio Fest not only serve to celebrate, but also to educate and achieve an understanding of the struggles and history of Santurce."

Gilberto Marxuach-Torros,
President of Sagrado
Nuestro Barrio was born in Sagrado and works toward the strategic and participatory creation of the Santurce Cultural District in an inclusive and sustainable way. The project operates with the support of the National Endowment for the Arts (NEA) and the Economic Development Administration (EDA).