The Sagrado team does it again with 215 points.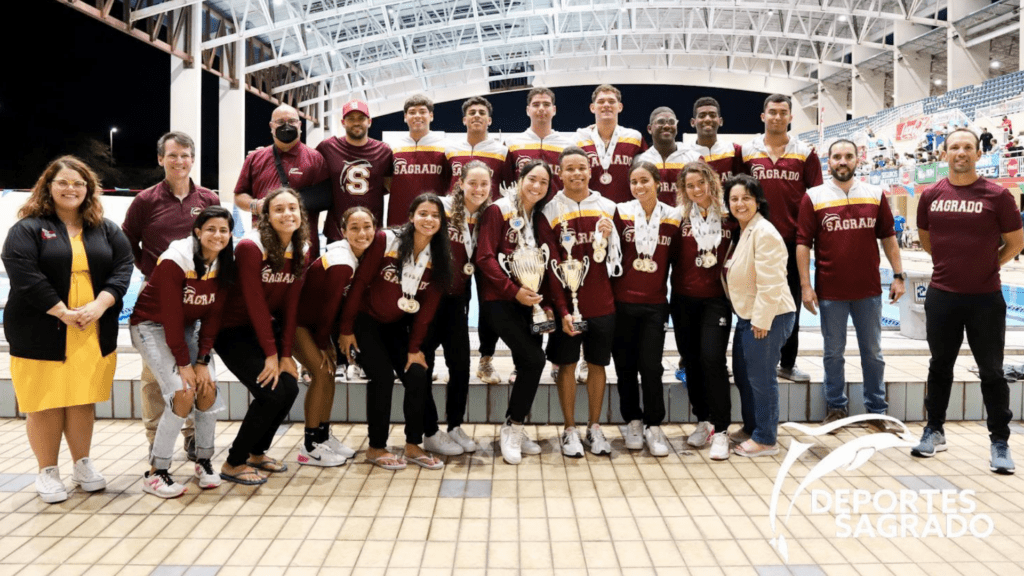 By Integrated Communications

On Wednesday, the Dolphins of Sagrado Corazón University won the championship again in the swimming competition of the Intercollegiate Athletic League (LAI, Spanish acronym). The competition was part of the 2021-2022 Sports Festival, at the sub-venue of the San Juan Natatorium.
The swimming coach, Fernando Delgado, congratulated his athletes with teary eyes for their achievement. A team that dominated from the first day of competition and won the championship once again with 215 points.
"These girls are wonderful; the projections were fulfilled. They gave everything in the water, and I am satisfied with their work. It is a very good day for Sagrado and college swimming," Delgado told inSagrado.
Bronze medal
Meanwhile, in the men's swimming competition, the Sagrado Dolphins took third place with 126 points.
In Sagrado, our hearts are full of pride. Congratulations!