Students of the Distance Learning Nursing Program continue with their social mission.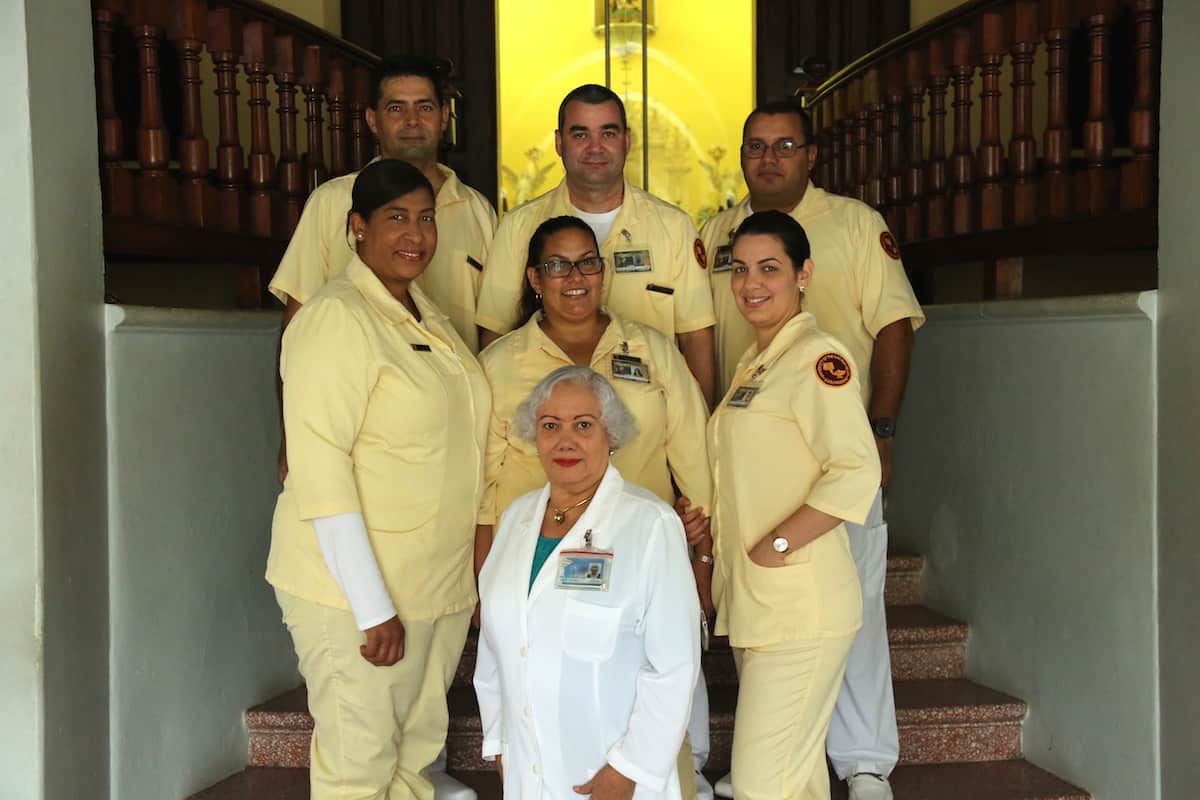 By Marla Figueroa Ramos
Integrated Communications
Heavy rain, the green color of the mountains, roofless houses, and hard-to-reach paths dictated the one-and-a-half trip to get to Yabucoa.
There, in the Island's Southeast, the students of Sagrado's Distance Learning Nursing Program, along with people from the University of Minnesota Medical School, representatives from the Priester Foundation, psychiatrists, psychologists, medical students, social workers, and community leaders, trekked to Hurricane María's ground zero.
A group of six from Sagrado, led by Professors Aixa Quijano and Madeleine Henna, visited an area where 14 families of the Tejas Ward community live. During the trip, nurses identified high-risk patients, took vital signs, pointed out cases that needed attention, made recommendations and prepared reports for families, and provided the emotional support that these communities so desperately need.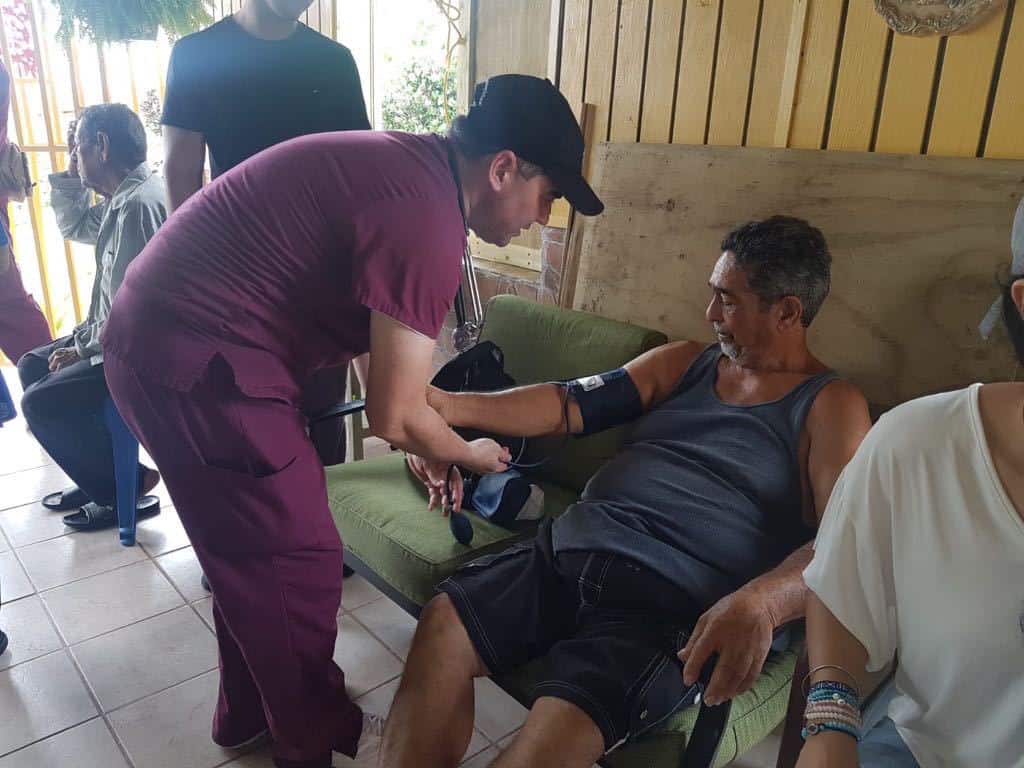 "For me, it was striking to see how, within their great need, residents and community leaders would welcome us with love and affection. I was impressed to see families with disabled members start to cry when they saw us. It was a very emotional process. There's a lot to do," said Alena Díaz de la Nuez, student and resident of the state of Florida.
Yabucoa, which is still waiting for electric power to be completely restored 250 days after María made landfall, has recently seen an increase in mental health issues.
The nurses nonetheless highlighted the resilience and value of Puerto Rican families living inland. These residents, even while facing long-standing difficulties such as the lack of electric power, have helped each other out in order to cope with a complex scenario. The members of the Sagrado community also emphasized the role of community leaders who have made an effort to bring in resources and improve the situation of these communities.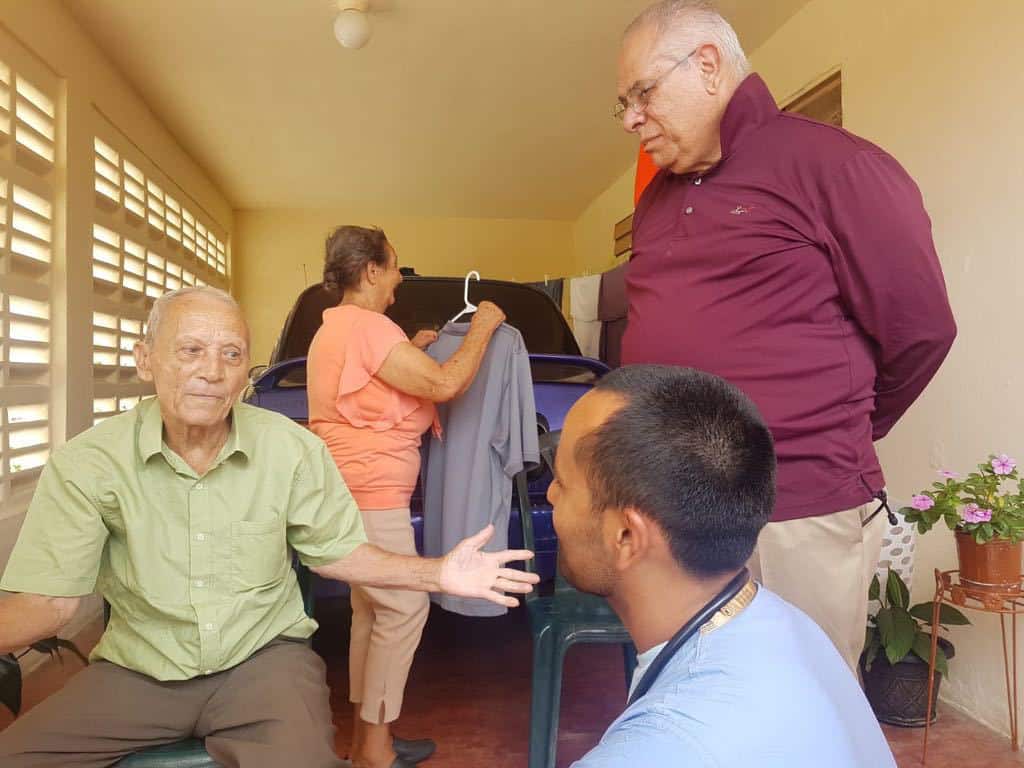 "This experience was very educational, and we are happy to be able to help other people and apply our knowledge. It's important to take this kind of initiative to other communities, and make them intensive and extensive to other areas, to intervene and continue helping. We are committed to this cause," said Alexander Leyva, resident of Miami.
 The excellent work and professionalism of the Sagrado team was recognized, and their services were commended and requested for future visits.
"The students carried out incredible medical and humane work. They showed their experience and brought that therapeutic and reassuring touch that is so needed right now. They showed once more that the nursing profession is a calling; it comes from the heart," Professor Henna said.
---
The students that participated in the activity included Maritza Fullerton, Luis Carlos García, Alena Díaz de la Nuez, Dagoberto Márquez, Beatriz Rodríguez, and Alexander Leyva.