Sagrado develops an innovative proposal through the creation of the first immersive journalism course in Puerto Rico.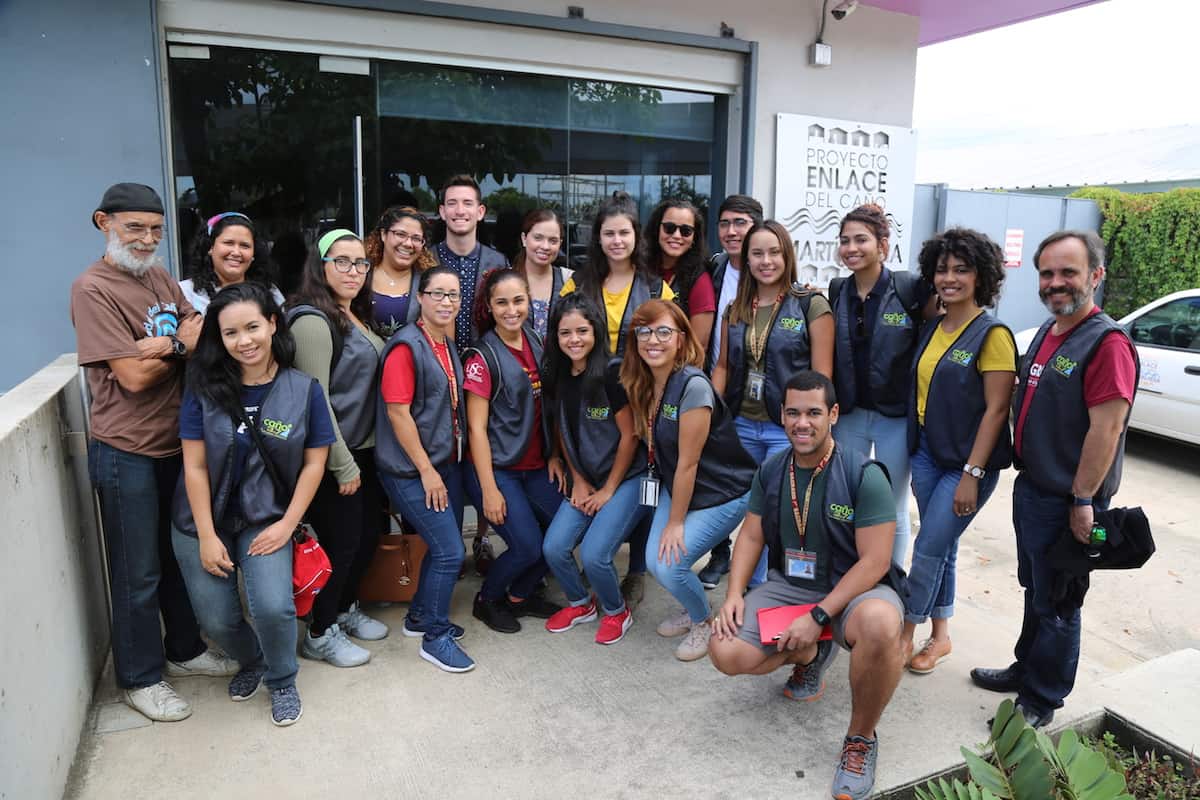 By Marla Figueroa Ramos
Integrated Communications
Telling stories helps us put a face on the main characters of the events that take place around us. Through these tales, we open a space to discuss topics that we wouldn't otherwise empathically and profoundly reflect on.
In line with the social responsibility fostered at Sagrado, the Ferré Rangel School of Communication and GFR Media developed an immersive journalism course from the Caño Martín Peña.
As stated by Lillian Agosto Maldonado, a professor in this interesting initiative, immersive journalism is one of the most important fields in the formation of a journalist. Anyone who seeks to develop professionally within this discipline must become knowledgeable in techniques such as investigation, contextualization, search and selection of events that are newsworthy, and development of text and audiovisual content.
"We are very excited with the opportunities that students will enjoy in this new project; it's a unique learning experience," Agosto Maldonado said.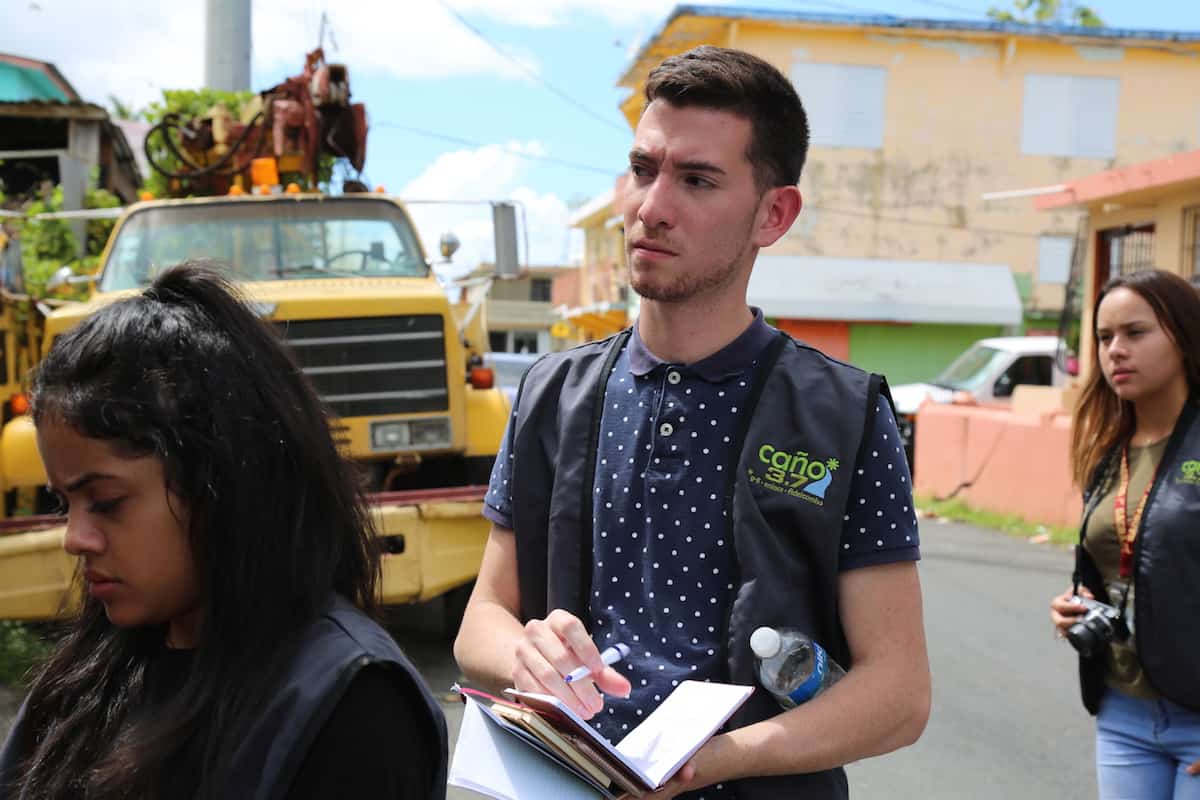 For a whole semester, communicators will feature the stories, struggles, and community organization of the eight neighborhoods that make up the Caño Martín Peña. Through their work, presented through articles, vlogs, podcasts, and other formats, they will attest to facts and behaviors firsthand. Furthermore, they will develop the ability to search and select newsworthy topics or angles of a story, as well as to write and edit text, audio, and video.
"For us as students, it's important to have a space to tell and reflect about situations that take place in our society. We are very grateful to be a part of this project and to be able to exercise our profession before graduation," said journalism student Imalay Cruz.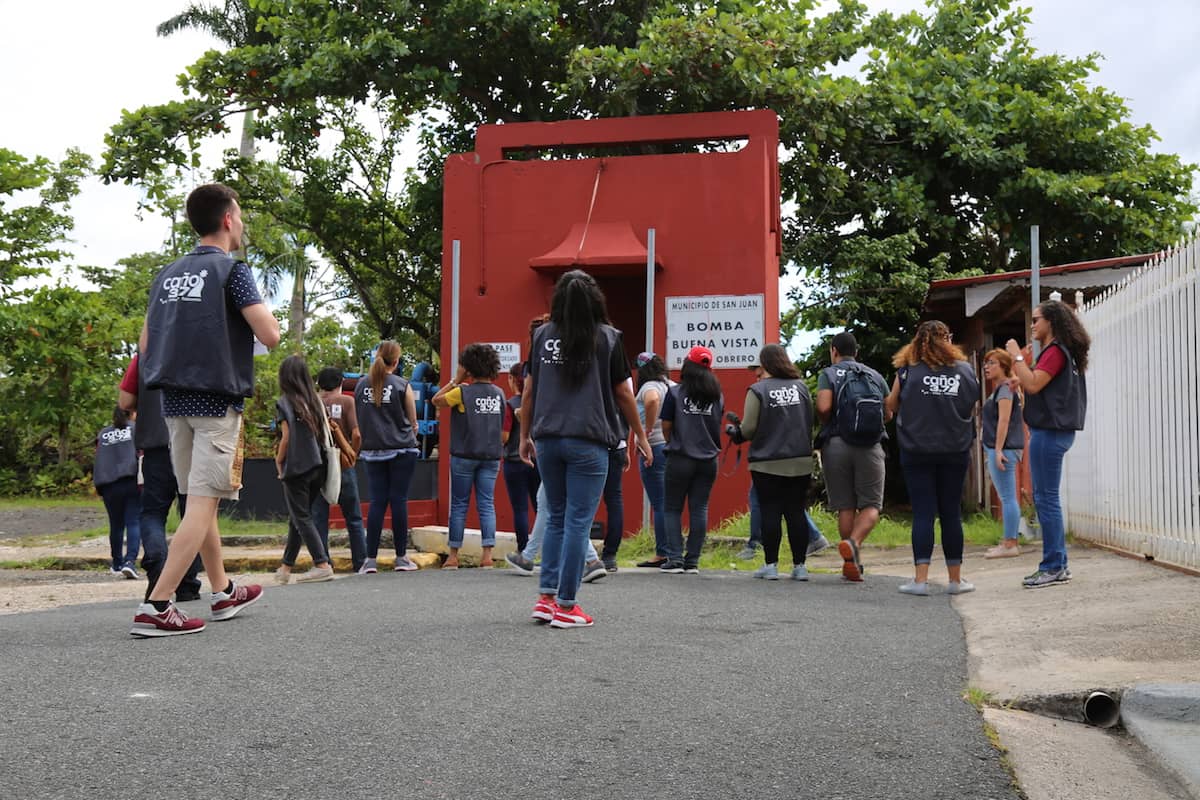 On the other hand, one of the aspects that stand out from this collaboration is the commitment and solidarity fostered by Sagrado through its programs and components, such as those offered by the institution's Centro de Vinculación Comunitaria (Community Outreach Center).
Carmen Chazulle, director of the Center, explained that Sagrado has been collaborating with the Caño for about 18 years. Either through microbiology courses evaluating the quality of the water or through the involvement of courses like this journalism class, the University has been there for the development of initiatives seeking sociocultural, environmental, and economic growth in the area.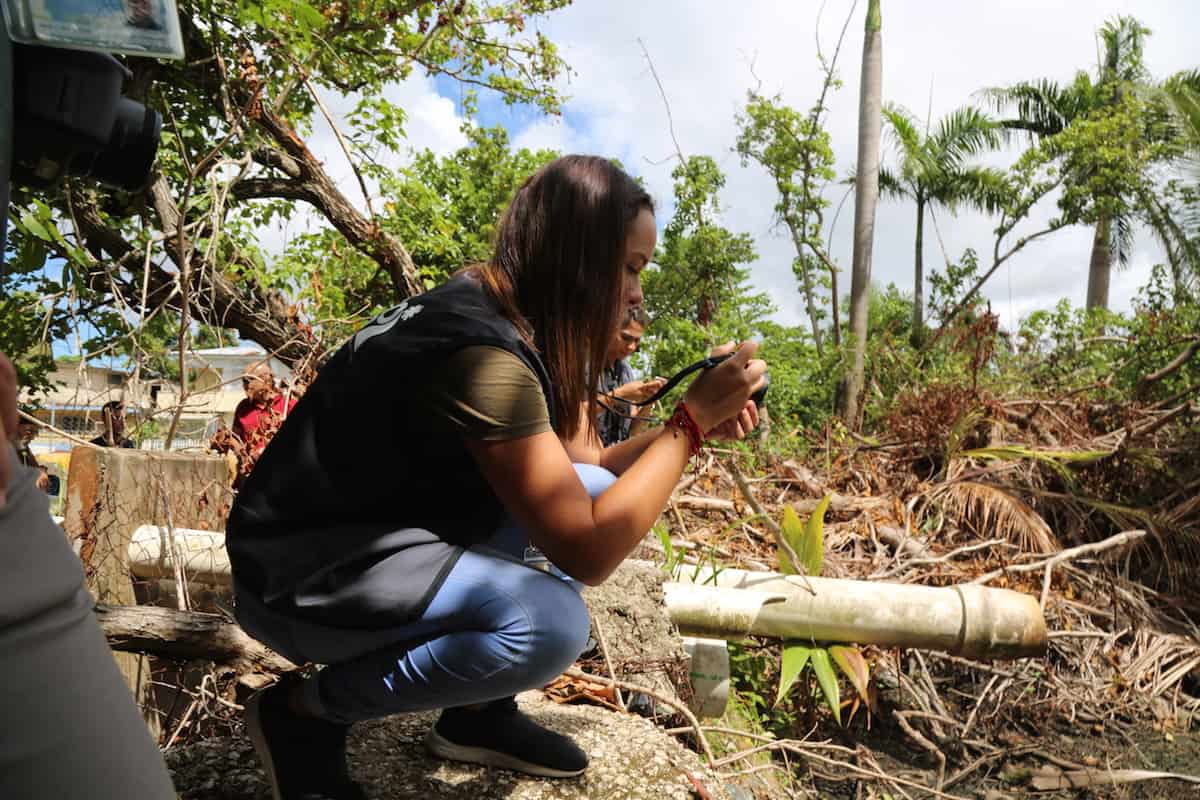 "Sagrado is part of the Caño and we want young people to share the positive stories that take place every day among residents. We want to give our 27,000 neighbors a voice while continuing with our mission to foster the development of empathic citizens responsible for justice and peace," Chazulle said.
This immersive journalism course follows the university's vision of learning by doing, in which theory is applied in real environments and situations. Don't miss their stories!