Zayek has six confirmed shows in the famed New York City theatre district.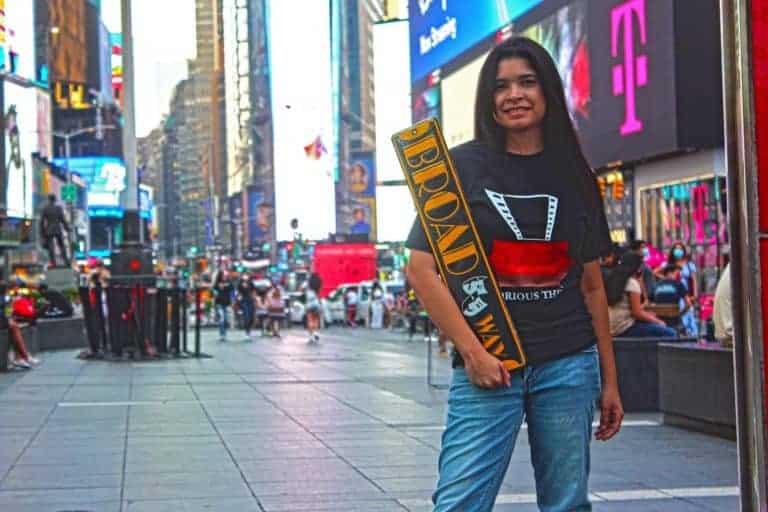 By Liz Yanira Del Valle
Collaborator
"I dream of waving the official flag of Sagrado Corazón University in Broadway." That is one of the wishes our alumna Liz Carher shared with InSagrado, while confirming that her play, Zayek, will be staged next year in the famous New York City theater district.
According to the producer, this play has six confirmed performances that will take place in two theaters in this busy cultural hub.
At present, Irmaliz Hernández Carmona – given name of our alumna- is working as an actress in a film shot between Puerto Rico and New York. In the Big Apple, the circle of filmmakers and producers around her got to know her playwriting side more in depth. Liz especially recognized the support she received from cinematographer Robert Colón, as he facilitated the play's arrival to Broadway.
Zayek deals with religious fanaticism presented through the literary movement of magical realism. The story revolves around a woman who is very devoted to her religion and who falls in love with an atheist man.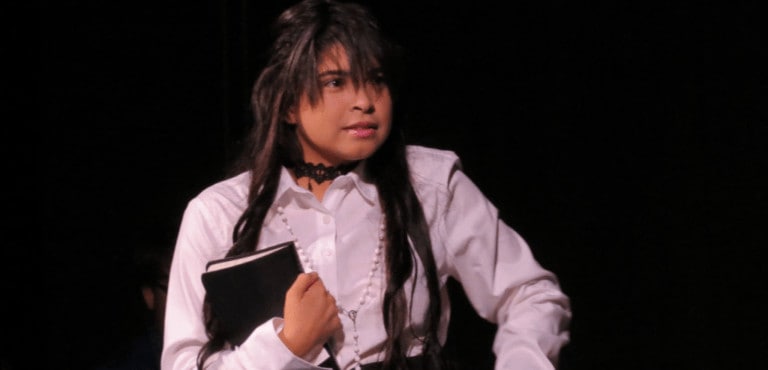 The play was premiered in 2016 at the Emilio S. Belaval Theater in Sagrado, and in 2018 it went on stage at the Luis A. Ferré Fine Arts Center in Santurce.
"I would like, in one of those shows, to honor Sagrado by showing its flag to the public during the final salute. I wrote the play while I was a Theatre student. It was here in Sagrado that Zayek was first performed with my fellow Sagrado students. That we made it to Broadway is a reason for joy and gratitude to share with the Sagrado community," said this graduate of the Interdisciplinary School of Humanistic and Social Studies.
According to the 26-year-old Naguabo native, Zayek will be one of the few Latino plays to be staged both in English and Spanish with fully Puerto Rican talent on Broadway.
The exact date of the premiere is still unknown, but the producer has stated it will be between January and July 2021. The theater circuit is still closed as a result of the pandemic and it's expected to reopen early next year.
For now, Liz will celebrate this great achievement, which is also a source of pride for Sagrado.