Giannina Braschi received the Enrique Anderson Imbert Award for her literary career.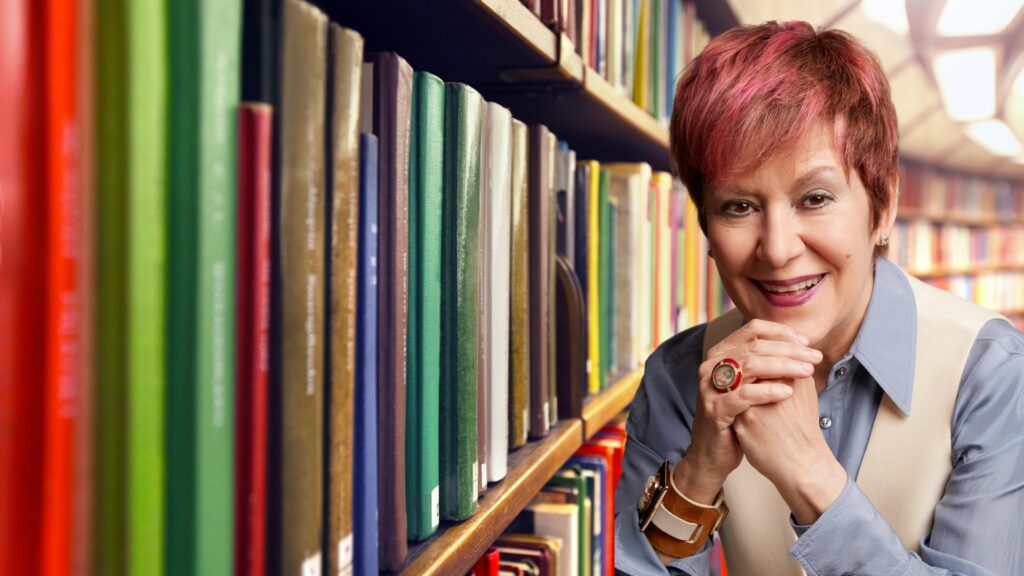 By Liz Yanira Del Valle
Contributor
A new chapter is being written in the story of Giannina Braschi, a Sagrado alumna, after the North American Academy of the Spanish Language (ANLE, Spanish acronym) awarded her the 2022 Enrique Anderson Imbert Award for her literary career.
Initially, "Mother Arzuaga urged me to major in psychology and philosophy, an exercise that helped me find myself," said the poet, a graduate of the Colegio de las Madres and the Colegio Universitario del Sagrado Corazón, which offered programs in Letters, Natural Sciences, and Secretarial Sciences.
Subsequently, she moved to Spain and the United States to complete a doctorate in Hispanic Literatures at the State University of New York at Stony Brook; and her literary career blossomed into success and recognition.
A recent example of that is the Enrique Anderson Imbert Award, which recognizes the professional career of those who have contributed -through their studies, jobs and/or works- to the dissemination of Hispanic language, letters, and cultures in the U.S.
"(Receiving this award) means a lot to me, great news on the anniversary of the life of poet Miguel de Cervantes. I started my literary project with him, at the age of 22, when I wrote the essay 'Five fleeting characters on the path of Don Quixote,' around the quixotic ideals: love, weapons, poetry, freedom, and justice. (Without a doubt), it doesn't matter if I write in Spanish, Spanglish, or English, or in different literary genres; I always have quixotic ideals in my head and heart," she assured inSagrado.
Braschi also took the opportunity to advise students to: "Never make money your driver, let happiness and love of life drive you."
According to ANLE, Braschi's work is an essential contribution to the advancement, consolidation, and expansion of Hispanic language and culture in the United States, thanks to how she uses Spanish, Spanglish, and English in her works.
Her publications include: "The empire of dreams" (1988), a mixture of poetry, prose, and theater about how she experienced the socio-politics, culture, and linguistics of New York; "Yoyo Boing!" (1998), about racism, gender violence, and the territorial situation of the Island; and "United States of Banana" (2011), a fusion of poetry, novel, and drama about the American empire.
Enrique Anderson Imbert was an Argentine writer, essayist, and literary critic.
Congratulations, Giannina!