Jacnier plays Mike Teavee in the musical Charlie and the Chocolate Factory.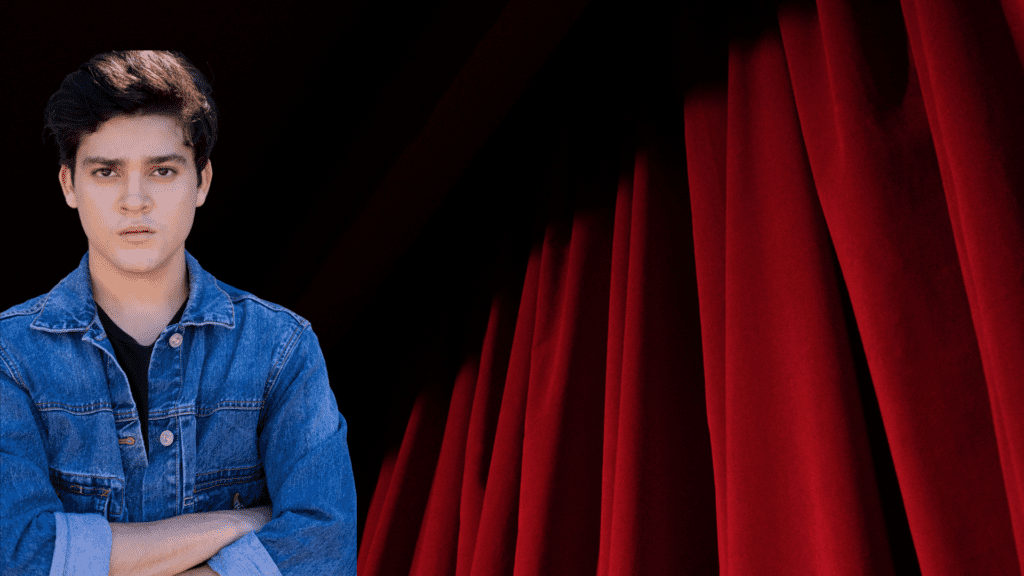 By Liz Yanira Del Valle
Contributor
Jacnier was walking through Central Park in New York when he received a yes from Broadway. "I cried and cried with joy," said Puerto Rican actor and Sagrado Corazón University alumnus Jacnier, who plays Mike Teavee in the musical Charlie and the Chocolate Factory.
According to Jacnier, the rehearsals were arduous, since Mike is an intense boy, addicted to video games and technology, who hacks the Willy Wonka factory system for a golden ticket to visit it.
The play premiered in San José, California and -currently- is presented in Kansas. The tour of the musical will continue in other American cities and later reach Mexico and Canada.
"For the first time, a Puerto Rican actor plays this role. He was always embodied by an American actor. I am giving him his Puerto Rican flavor," Jacnier told inSagrado. The former student of the Theater and Audiovisual Production and Film program (2019) stated that there are seven Hispanics in the production, but he is the only one not born or raised in the continental United States.
"In Puerto Rico, we have nothing to envy anyone. Our artists are as talented as those in other countries, or probably even better," added the young native of Aguada.
Without a doubt, Jacnier received a complete academic preparation in Sagrado.
"I thank the faculty, especially Professors Carlos Conde and Melanie Cobb. In fact, I am still in contact with Sagrado and, sometimes, I participate as a guest in classes via Zoom," the actor said.
And after graduation, he joined the theatrical work force. In the midst of the COVID-19 pandemic, he participated in the Labsix and En casa aprendo projects of the Puerto Rico Corporation for Public Broadcasting (WIPR). Later -in December 2021- he auditioned for Broadway.
"The day Charlie and the Chocolate Factory premiered, I felt my chest swelling with pride. I did not stop thinking about my friends who also belong to this acting world and want to get good opportunities; they deserve them. Again, I thank everyone who contributed in one way or another to my formation," he concluded.