The work of the Board will support the development of the institutional competencies of Ethical Sense and Social Justice, as well as Research and Exploration.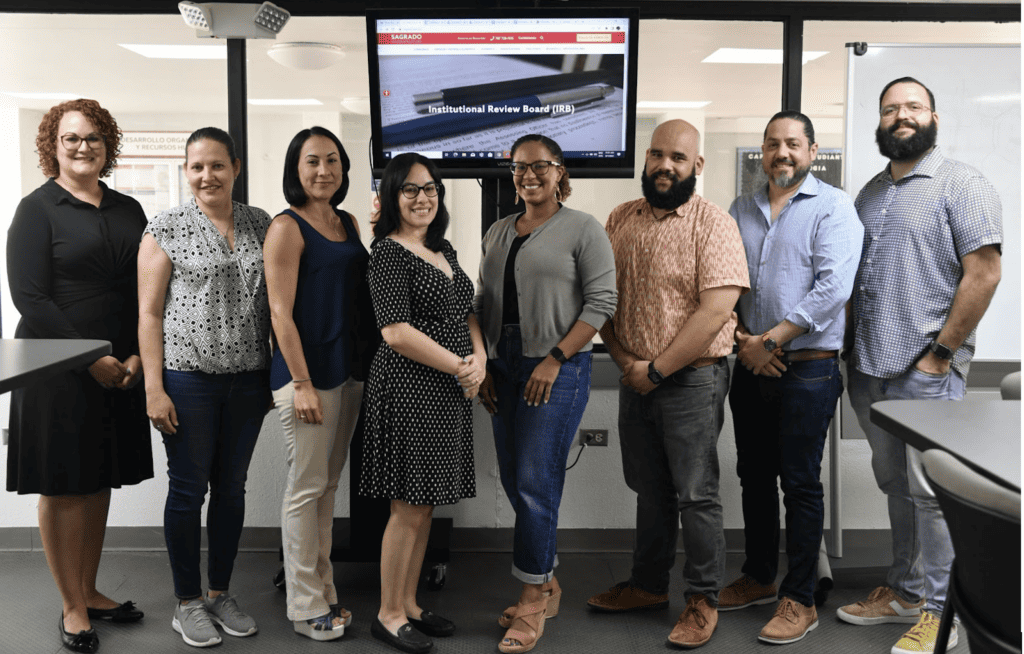 By Academic Affairs
The U.S. Department of Health and Human Services approved Sagrado's application to create an Institutional Review Board (IRB). This approval enables us to review the research protocols of our university community, including the protocols submitted by our students in the Institutional Research and Exploration (GIV) competency courses, as well as graduate and undergraduate research students and faculty. Therefore, all research conducted at Sagrado must submit its protocol for review and the instruments for data collection.
We invite faculty and students to visit the IRB website (www.sagrado.edu/IRB) for information related to the topic of ethics in human subjects research, the Procedural Guidelines for the Protection of Human Subjects in Research, the application for protocol review, as well as the documents that must accompany your application.
The monthly calendar on Sagrado's IRB website indicates the dates the Board will receive protocol review requests.