35 high school students will reinforce their knowledge in math and science during this pre-college internship.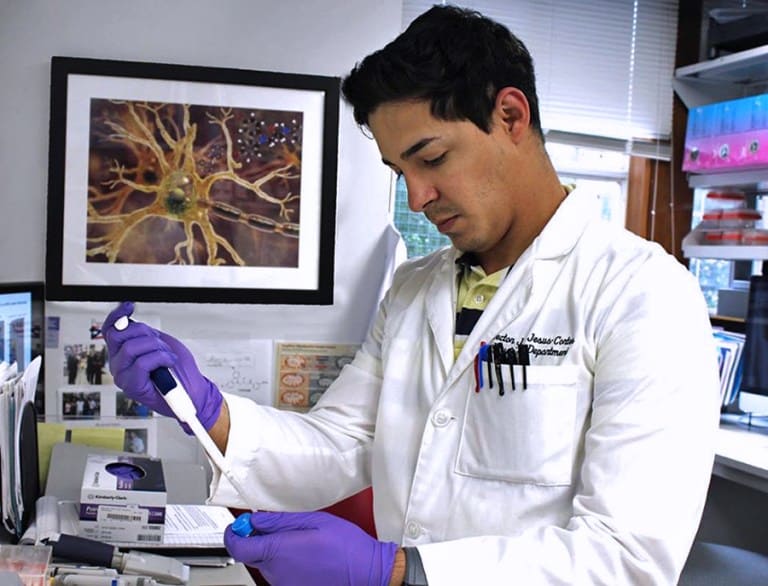 By Liz Yanira del Valle
Collaborator
"You have the privilege of being the first class in the Sagrado Neuroscience Pre-college Program. Make the most of this opportunity." With those words, the president of Sagrado Corazón University, Gilberto Marxuach Torrós, Esq., welcomed the 35 high school students who were selected to be part of this innovative internship.
The initiative, sponsored by the Massachusetts Institute of Technology (MIT), seeks to have participants strengthen their knowledge of science, technology, engineering, and math, with an emphasis on neuroscience.
Although the program was originally designed to be offered face-to-face, the pandemic made the educational experience go fully virtual. The first meeting, which was held via the Zoom videoconferencing platform, was also attended by its Puerto Rican directors: Dr. Edmarie Guzmán Vélez, a specialist in Neuropsychology at the Massachusetts General Hospital of the Harvard Medical School, and Dr. Héctor De Jesús Cortés, from the MIT Center for Cognitive Sciences.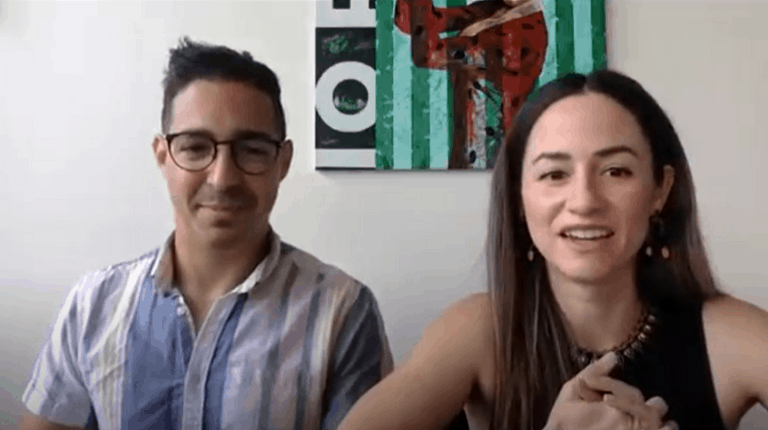 Both scientists, in collaboration with Sagrado's School of Professional Studies, developed the internship for two years, and it will include interactive activities on research methods, professional development, and the college admission process, among others.
For Dr. Guzmán Vélez, it was significant that participants came from different geographical points in the Island, public schools specialized in math and science, art, regular classrooms, and private schools.
"This diversity will provide different and unique perspectives, enriching the learning process," she said.
In fact, one of the students, Sofía Félix, said that she attends the Central High School of Visual Arts in San Juan, not exactly known for its math.
"Generally, science clubs are represented by boys. I want us girls to have a space in these areas, too," said the young woman.
The first lecture, Introduction to Neuroscience I, was given from Boston during the first meeting by Guzmán Vélez and De Jesús Cortés. The two specialists used graphics and videos to discuss the central nervous system and the importance of the brain, neurons, and neurotransmitters.
For their part, the future college students asked questions related to memory, concentration, amnesia, the death of neurons, and sleep.
The lecture calendar also includes:
Dr. Francisco Arencibia Arbite, from Sagrado: Introduction to Neuroscience II
Dr. Mark Bear, from MIT: History of Neuroscience
Dr. Yakeel E. Quiroz, from Harvard Medical School: Clinical Research of Alzheimer Disease
Dr. Irving E. Vega, from Michigan State University: Basic Research of Alzheimer Disease
Danielle Orozco Cosio, from MIT: Neuroengineering
Dr. David Izquierdo García, from Harvard Medical School: Bioengineering
Taylor Baum, from MIT: Artificial Intelligence and Computational Methods in Neuroscience
Dr. Héctor Bravo Rivera, from UPR, Medical Sciences Campus: Animal models and fear circuits
Dr. Taylor Abel, from the Universidad de Pittsburg: Neuroscience and Epilepsy
Dr. Daniel Colón Ramos, from Yale University: Development of a Scientist
Dr. Mónica Feliú Mójer, from iBiology: Scientific Communication
In addition to MIT's contribution, this program received the support of the Puerto Rico Science, Technology and Research Trust, MCS, and the Puerto Rico Department of Education.