Eleventh and twelfth grade students went from theory to practice.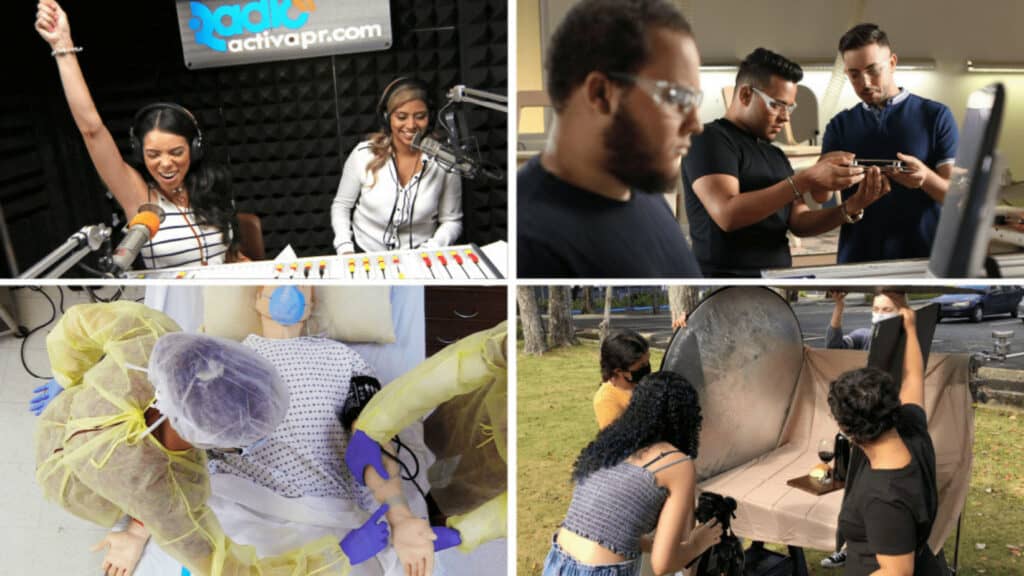 By Integrated Communications

Sagrado Corazón University received about 150 high school students for its "pre-college workshops" on Saturday, November 6.
"Participants 'learned by doing' in the style of Sagrado. Meanwhile, they got to know about the academic project of the Ferré Rangel School of Communication (ECFR, Spanish acronym); the new School of Arts, Design, and Creative Industries; the School of Health and Sciences; and the Department of Business Administration."

Andrea Puig, Sagrado's Marketing Director
"In Sagrado, we have a place for all students interested in building a new Puerto Rico," added Puig.
Then, inSagrado interviewed Xihanys Castillo and Delirys Silva, participants of the event.
"I loved the workshops and facilities. I want to pursue a Communication degree with a major in Journalism. And I aspire to receive a volleyball scholarship in Sagrado," said Xihanys, from Colegio San Felipe in Arecibo.
Delirys agreed: "Business Administration and Strategic Communication are interesting. These workshops opened my eyes," said the young woman from Abelardo Martínez School in Arecibo.
Interested in Sagrado? Take a look at our academic offer: https://www.sagrado.edu/oferta/