Congratulations to José Carlos Rivera Santiago, a student of the Ferré Rangel School of Communication .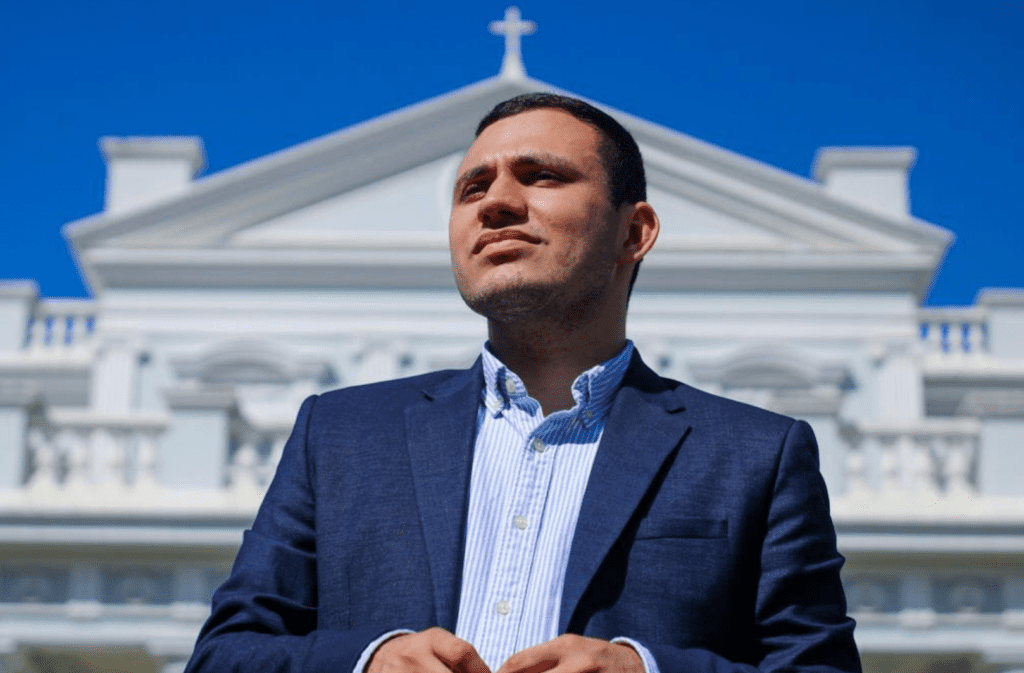 By Liz Yanira Del Valle
Contributor
Sagrado student José Carlos Rivera Santiago is the only Puerto Rican to receive a scholarship in 2022 from the Programme for the Consolidation of Civil Service in Latin America, granted by the Botín Foundation.
Since he started at Sagrado, José Carlos has stood out for being vocal and helpful to the campus community, as well as to himself, working on the student news program STV Noticias and at Centro Sofía, among others.
"Edwin Figueroa, senior manager of Centro Sofía, shared the information about the scholarship with me, which was generated by Cassandra Vega, director of Professional and International Experiences at Sagrado; under her mentorship, I was able to meet the requirements of the program," José Carlos told inSagrado.
The Botín Foundation established the Programme for the Consolidation of Civil Service in Latin America to ensure that "more of the best university students in Latin America get involved in their societies through public service." The purpose is to improve the social, economic, and sustained development of the countries in general.
Scholars are trained through workshops and conferences in five areas: public policy, public ethics, creativity and innovation, leadership and personal skills, and global trends and sustainability.
They also take part in dynamics to strengthen teamwork. The groups will develop an innovation project that addresses a public issue, which they will defend – at the end of the program – in front of a panel.
"You always have to think collectively; individual work is important, but it is part of the collective," said José Carlos, who is a senior in Journalism at the Ferré Rangel School of Communication. He is interested in issues that favor minorities and people with functional diversity.
Now, for José Carlos, his future is in Puerto Rico:
"We young people have the power to propel the changes that our society needs, in every sphere."

Jose Carlos Rivera Santiago,
Sagrado student
José Carlos will travel to Colombia in October, where he will meet with his fellow program participants. Later, he will go to Spain and Brazil for the presentation of the innovation project. Upon completion, students become part of the Network of Public Servants of Latin America, which promotes better public service.
This year, 6,000 students applied to the program, of which 123 were shortlisted and 32 prevailed in the end. For the past six years, no Puerto Rican has received this distinction.