With his usual friendliness and people skills, Dr. Arturo Gómez Quijano shared one of his latest achievements with the Sagrado community.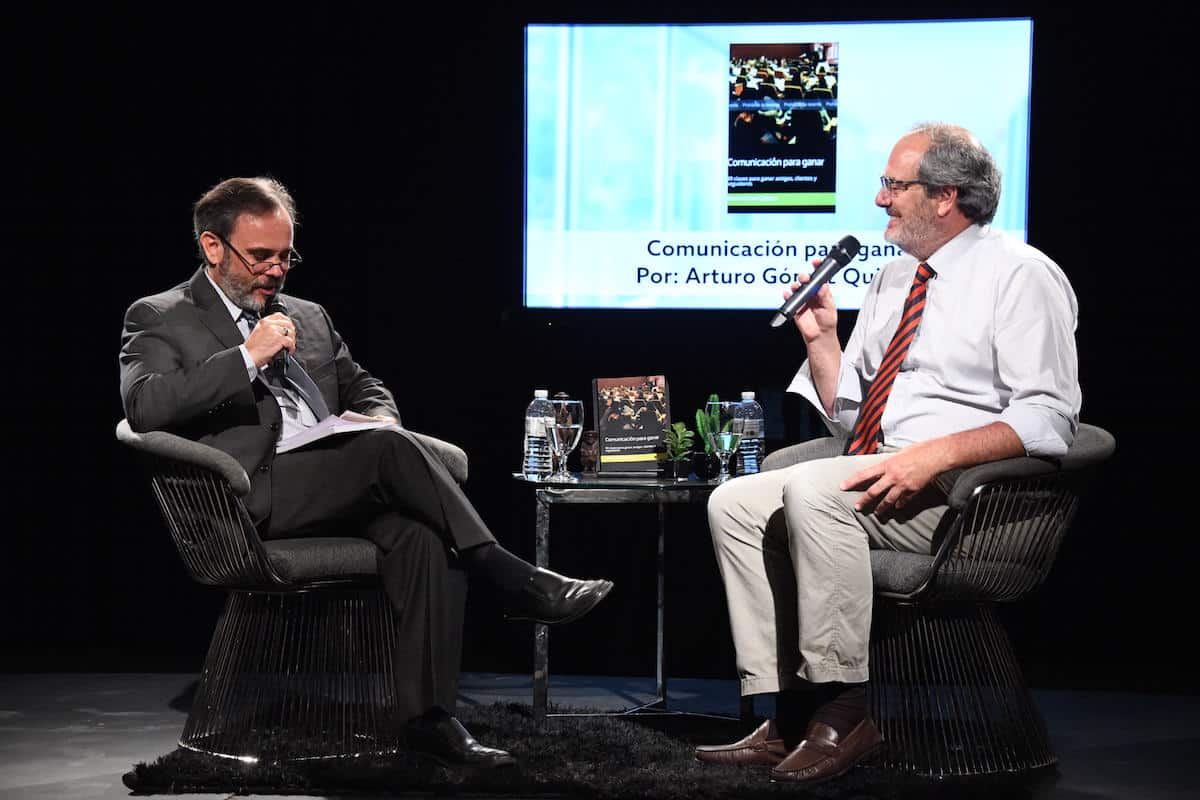 By Marla Figueroa Ramos
Integrated Communications
As part of the integrating vision fostered by Sagrado, Dr. Arturo Gómez Quijano, associate professor at the Universidad Complutense de Madrid (UCM), presented his latest book, Comunicación para ganar: 99 claves para ganar amigos, clientes y seguidores (Communication to win: 99 clues to win over friends, clients, and followers [our translation]), at the Ferré Rangel School of Communication.
"I am very happy to be with you again. This book has its origins in Puerto Rico and it is only fair that we christen it in Puerto Rico, because books need to be christened. This is a practical, easy-to-read work which is also meant for the reflection of every communicator," said Dr. Gómez Quijano.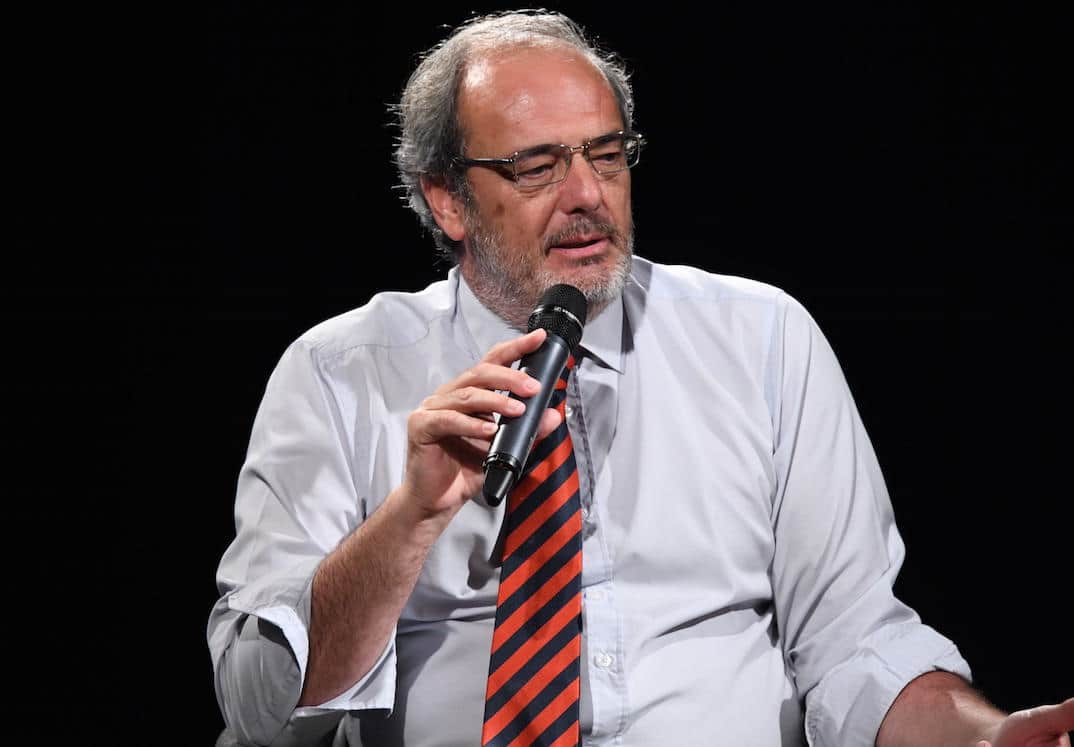 The event, which was held during the first edition of the Comunicación es Sagrado program, is part of the efforts aimed towards internationalization and the creation of new learning spaces.
"We congratulate Arturo for the presentation of his new book. He is a friend and part of the Sagrado community. Through his visits every summer and the distance-learning course he teaches fully from Spain, we have shown that there are very few limitations to be connected internationally; we confirm that there exists an innovative and different educational opportunity for both students and faculty," Gilberto Marxuach Torrós, president of the university, said to those in attendance.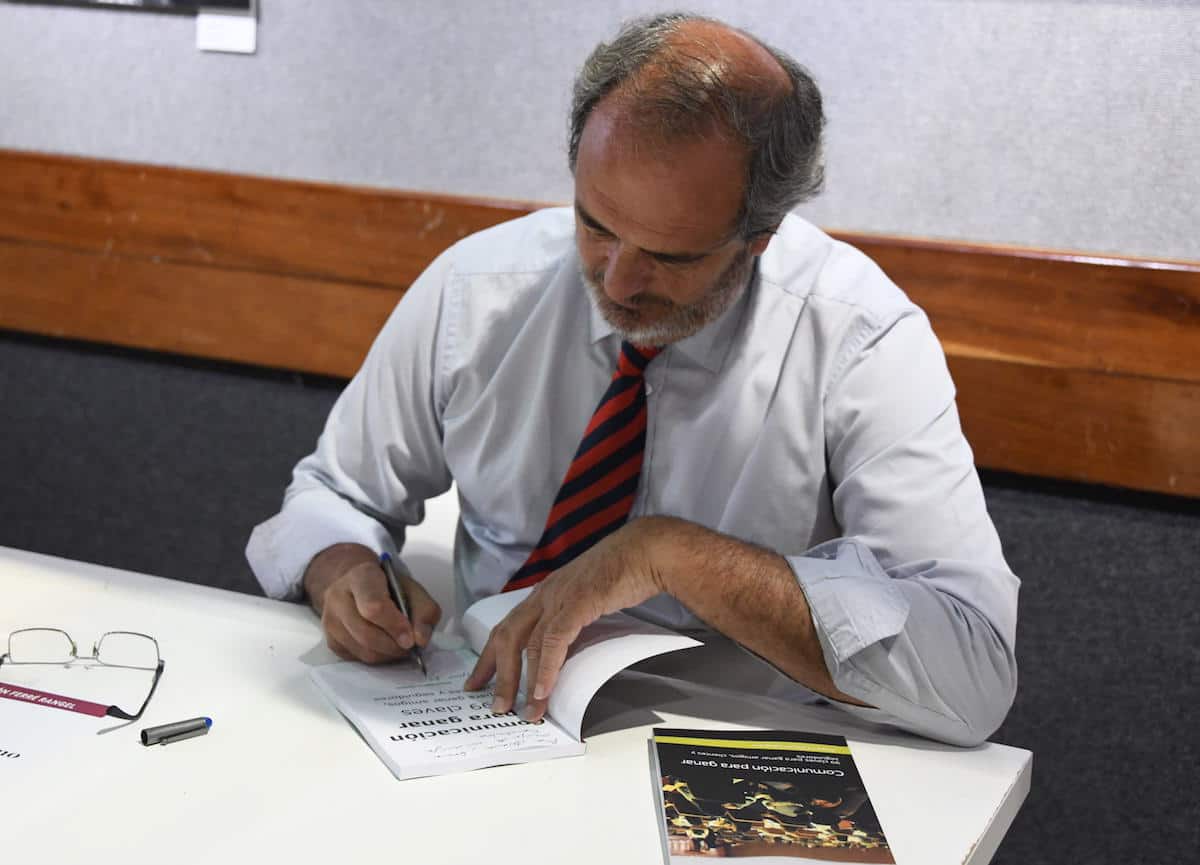 The program involved the participation of Dr. Gabriel Paizy Damiani, director of the Ferré Rangel School of Communication, who discussed several excerpts of the book with Prof. Gómez Quijano, as well as the dimensions of its message.
During the activity, anecdotes were shared, as were the importance of the other and of "no persons," and the role of the communicator. A question-and-answer session was held where topics such as the changes brought by technology, the role of storytelling in transmitting the message, professional associations, and the responsibility of keeping oneself well-informed were analyzed. At the same time, the professor was grateful for the support and welcome of the university's community.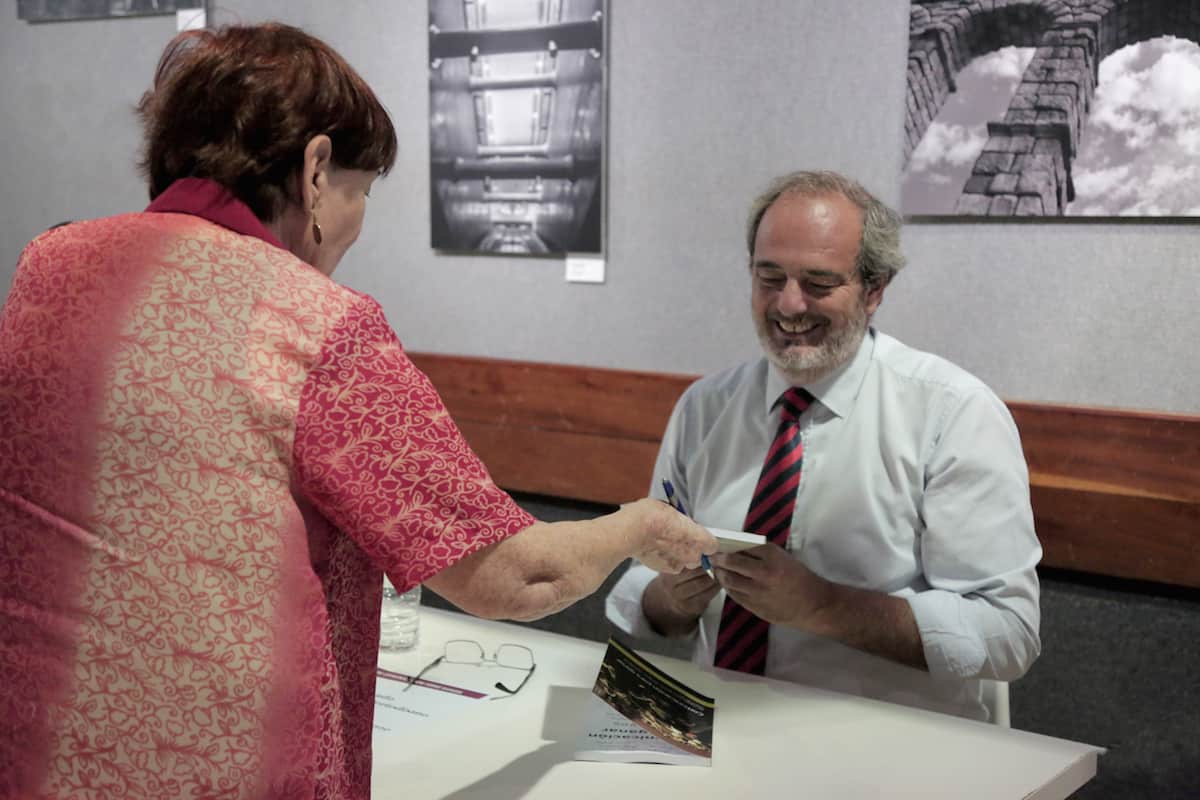 "Sagrado has become my second home. I am very grateful for the opportunity to be here with you. International exchange is not just visiting a country, but receiving and fostering interaction with resources from different parts of the world, and that is something by which Sagrado has constantly distinguished itself ever since I've known the institution," the academician concluded.