The agency approved accreditation until 2026.
By Integrated Communications
President Gilberto J. Marxuach announced that the Middle States Commission on Higher Education (MSCHE) renewed Sagrado's accreditation for the maximum term of eight years.
The accreditation validates the institution's compliance with the seven quality standards evaluated by Middle States, as well as the institution's commitment to its mission. This accreditation is effective until 2026.
"This accreditation renewal is evidence of our community's commitment with its mission and with the excellence of an educational project that has served thousands of students and Puerto Rico well for 139 years, focusing on innovation, leadership, and entrepreneurship," said Marxuach Torrós.
He highlighted that "today, more than ever, our mission becomes relevant. Puerto Rico needs us to be proactive in educating ethically responsible people who trust their own judgment and have a calling for entrepreneurship, who are willing to build communities that show solidarity in justice and peace."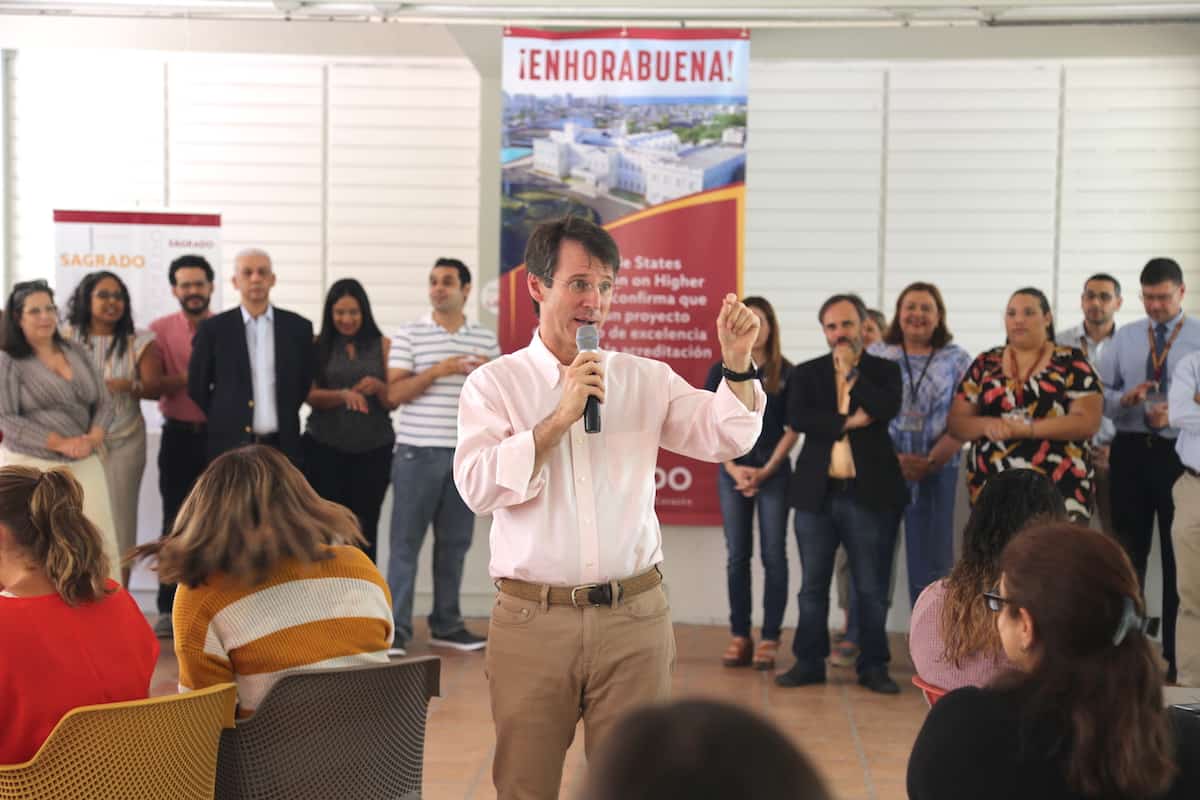 On the other hand, he was grateful for the work of all the community, their commitment to show determination and their dedication throughout the whole evaluation process. "To our faculty, students, administrative personnel, trustees, and alumni, thank you for your commitment and dedication."
Sagrado Corazón University is a Catholic, private, non-profit institution that promotes a unique and innovative educational project in an environment characterized by excellence in community life. The University offers associate, bachelor's, and master's degrees, as well as post-baccalaureate certificates and collaborative agreements with other universities in Puerto Rico and abroad. Our academic offer focuses on the areas of Business Administration, Natural Sciences, Communication, Nursing, Humanities, and Social Sciences.
The MSCHE is an accreditation agency recognized by the U.S. Secretary of Education and the U.S. Commission on Higher Education Accreditation. Through accreditation, which is voluntary, the MSCHE requires compliance with rigorous standards, which are evaluated in the context of each institutions mission and within a culture of ethical and honest practices.