Check out any the best images taken by our Photography students during the pandemic.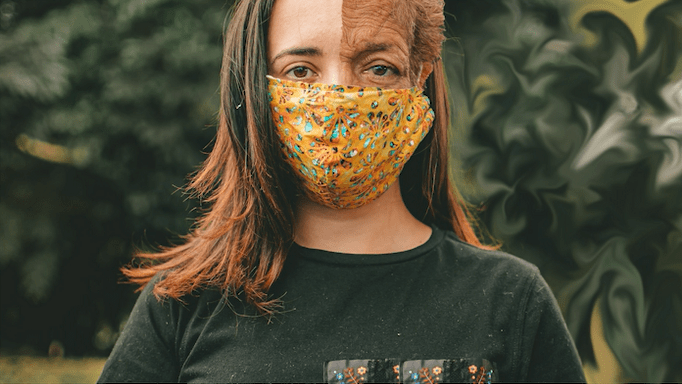 By Liz Yanira Del Valle
Collaborator
"To turn the ordinary into the extraordinary; to awaken creativity in your own environment." That was the wise and poetic invitation that Sagrado professor Nitza Luna made to her Photography students to encourage them to participate in a contest, which would have as a final result a sample of their productions developed during the challenging period of confinement caused by the pandemic.
The original idea for the contest came from a suggestion by Prof. María Teresa Martínez Diez and the director of the Ferré Rangel School of Communication, Gabriel Paizy.
According to Professor Luna, this initiative tried to make up for the fact that the 12th PhotoFinish collective exhibit could not be held this year due to COVID-19. Traditionally, the exhibit includes the best images taken by our Photography students and is usually held at the Old Arsenal of the Spanish Navy, in Old San Juan.
"Students were presented with this option by convocation right in the middle of lockdown, at a time of complete uncertainty and great challenges both for the entirety of our Photography students and for us, their professors. Remember that the students were not allowed to leave their homes to take photographs. Faced with adversity, they accepted the challenge and succeeded," the professor, who is also a professional photographer, noted with satisfaction.
Luna was part of the jury that selected the photographic sample for "COVID-19 Photos," together with her Sagrado colleagues, Professors Edwin Cordero, Ana Martínez, and Marisel Surillo. Additionally, photographer and professional medical doctor, Alberto Rodríguez Robles, served as special guest.
Participants included students from the Black and White Photography I, Black and White Photography II, Digital Photography, and Portrait courses.