Members of the Amazon Itinerant Team (Equipo Itinerante de la Amazonía) participated in a discussion about faith and native cultures of the Amazon, organized by Sagrado's Pastoral Affairs Center.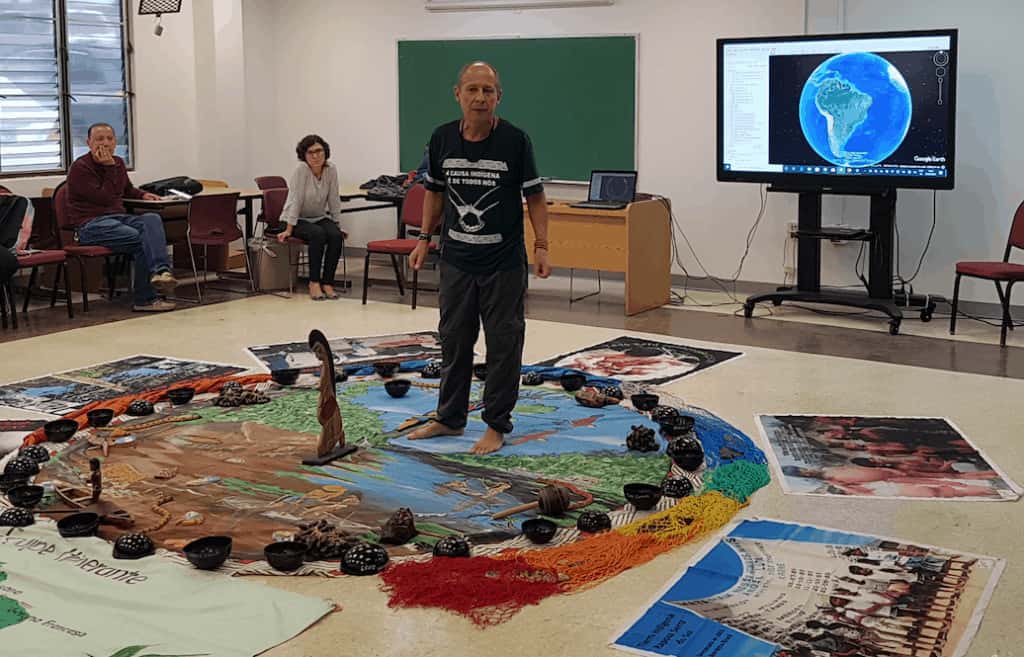 By Liz Yanira Del Valle
Collaborator
"Are we living in a time of change or a profound change of time? What do indigenous communities have that we lack? Why are we so fickle when facing the system? What side are you going to be on: with those who are going to squeeze the life out of everything or with those who will create a different paradigm?"
These were some of the questions raised by Jesuit priest Fernando López and Marita Bosch, members of the Itinerant Team of the Amazon and guests of the University's Pastoral Center, during the International Dialogue on Faith and Cultures Native to the Amazon.
Barefoot, relaxed, and surrounded by several indigenous handicrafts, both conversed with the grateful Sagrado audience who received, upon entering, sweets made by indigenous people from the Amazon.
Paradigm Shift
"The current development model is at its end. Systems, both political and economic, do not work. It is not the first time that humanity has undergone a process of deconstruction that leads to the construction of a new era, but it turns out it's up to you -young people- to give birth to this new paradigm. It is a generational historical responsibility," said the priest, who has lived and worked with the indigenous communities of the Amazon for 21 years.
For the priest, changes in education are imperative. He attests to the fact that indigenous people have a good community life because their relationships are connected to a whole.
"This system has produced an education that commodifies and monetizes everything. It eliminates the dimension of love in life's relationships. It has an anthropocentric vision, where we are told that we are owners and masters of what does not belong to us. There should be cooperative education instead of the competitive one we have right now".

Fernando López, Jesuit priest
In the Amazon
"We are always walking on the edge of a knife. Part of our mission is to help demarcate indigenous land to be recognized by the government," explained López, native of the Canary Island's Isla de Palma, who also summarized how he came to the priesthood and to the Amazon.
Among maps and videos, the priest brought those present closer to the reality of the indigenous communities of the Amazon.
"Where it's green, it's because it is a marked indigenous area. Where it's white, it's a sign of a developed agribusiness that deforests the jungle and generates agro-exploitation", he pointed out.
As for Marita Bosch – a Puerto Rican who has been a missionary among these populations for four years – she stated that indigenous people are defending the Earth's systemic balance. However, they get killed for it.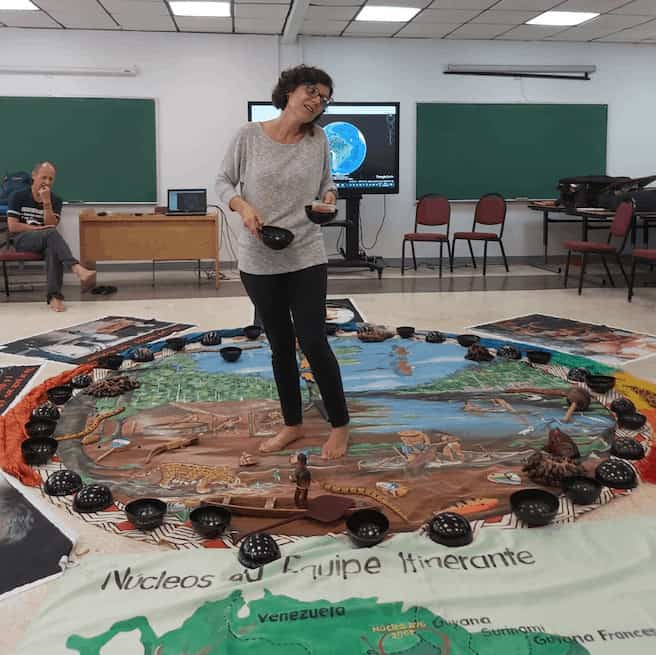 "Rainforests are vital organs of the planet. They are the cradle of life. Seventy percent of organisms on Earth are concentrated there," added López, who presented an actual video about an attack on one of these communities by several gunmen paid by a rice farmer.
In the Jesuit's opinion, all the important things in life "are a mystery and there are three attitudes towards it: it is welcomed, cared for, and shared. What has been received for free, must be given out".
"Hopefully today you will carry the seed of the Amazon in your hearts. Do not break the balance. May the pain of others hurt us," he exclaimed, while Bosch gave away rings made by indigenous people so that when attendees put them on they will always remember these reflections.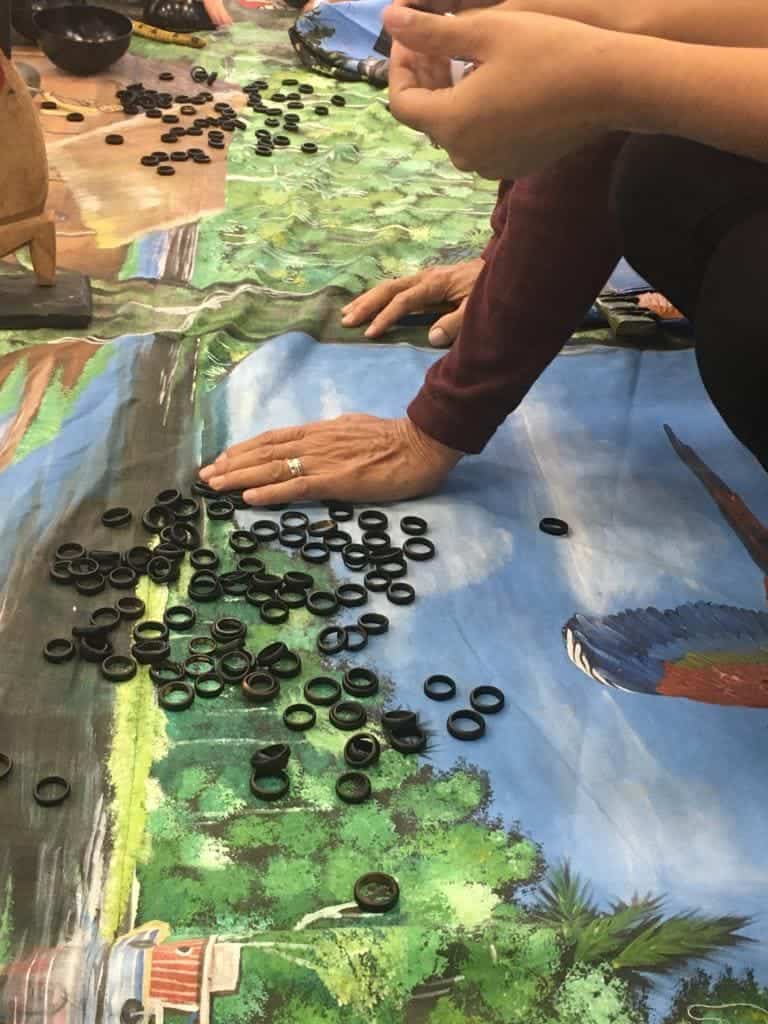 The dialogue ended with a dancing circle made up of all participants. Students from the course "Jesus and His message", taught by Dr. Juan Antonio Acevedo Nieves, attended the activity among other interested parties.