The group, made up of directors of innovation centers in Canada, the Unites States, and Mexico, came to learn more about Sagrado's entrepreneurship and sustainability agenda.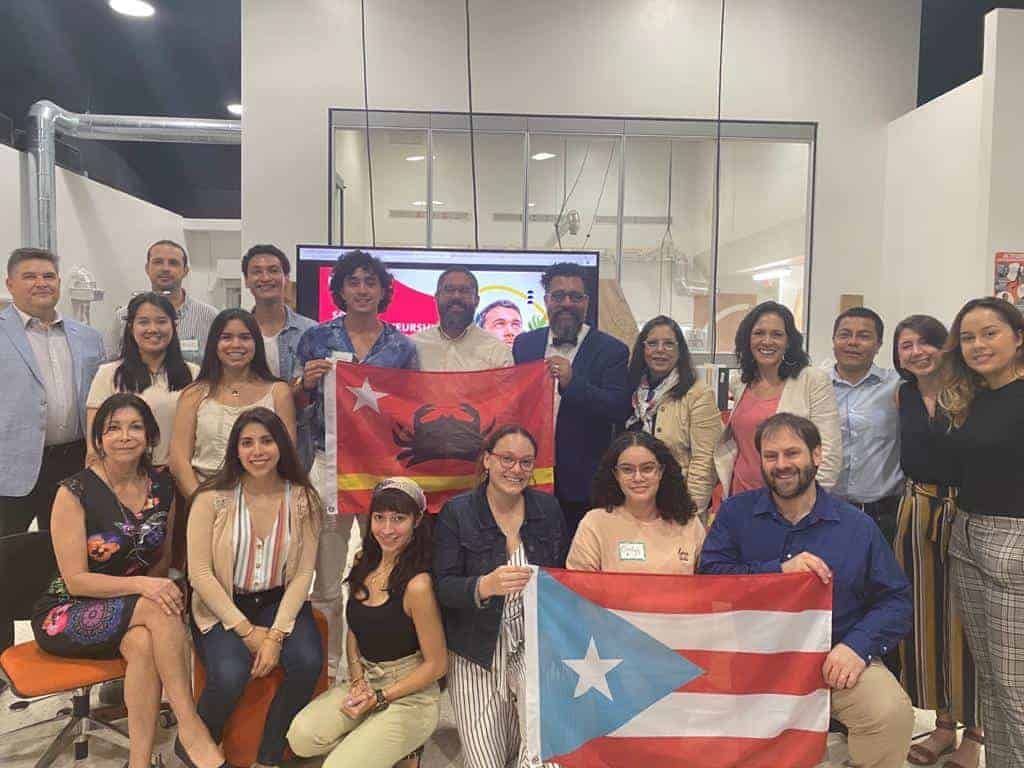 By Liz Yanira del Valle
Collaborator
Establishing a connection with the aim of sharing resources, knowledge, and opportunities was the driving force behind the dialogue between various members of the North American EcoInnovation Network and representatives of Sagrado's executive team.
Javier de Jesús Martínez, director of Neeuko: Sagrado's Collaborative Innovation Center and host of the event, welcomed ten of his peers in the Network, to which the Center belongs. He is also one of the Network's nine founding members.
"This visit coincides with a time when Sagrado is establishing a new academic project that seeks to empower students who dream of causing change in a world full of new challenges, both local and international."

Javier de Jesús Martínez, director of Neeuko
According to Georgina O'Farrill, project leader of the Ecosystems and Green Growth Units, the Network "was created by the Commission for Environmental Cooperation to promote youth and community leadership in the areas of innovation and entrepreneurship in favor of environmental protection and sustainable development in North America (Canada, Mexico and the United States)".
In addition, O'Farrill introduced the topic of the 2020 Youth Innovation Challenge, through which they encourage young people between the ages of 18 and 30 who reside in Canada, the United States (including Puerto Rico), and Mexico to propose innovative solutions that contribute to the way we face environmental challenges and constitute an opportunity for communities in the region's three countries. She also explained that the Network serves as a facilitator for these initiatives to receive government support.
At the dialogue table, Sagrado's representation was led by its president, Gilberto Marxuach, Esq., who offered visitors a historical account of Sagrado's founding, placed the Puerto Rico's higher education system in its historical framework, and outlined the socio-economic situation of the Island in recent years, which motivates us to face the new challenges and discover new models in the field of education that adjust to dynamic and changing realities.
"We have a wealth of talent, excellent creative minds, but we need guidance to know how you have transferred that to different educational fields and what your experiences have been; to know how you transfer technological knowledge to industrial production, to the field of science, in short, to all educational areas."

Gilberto Marxuach, Esq., President of Sagrado Corazón University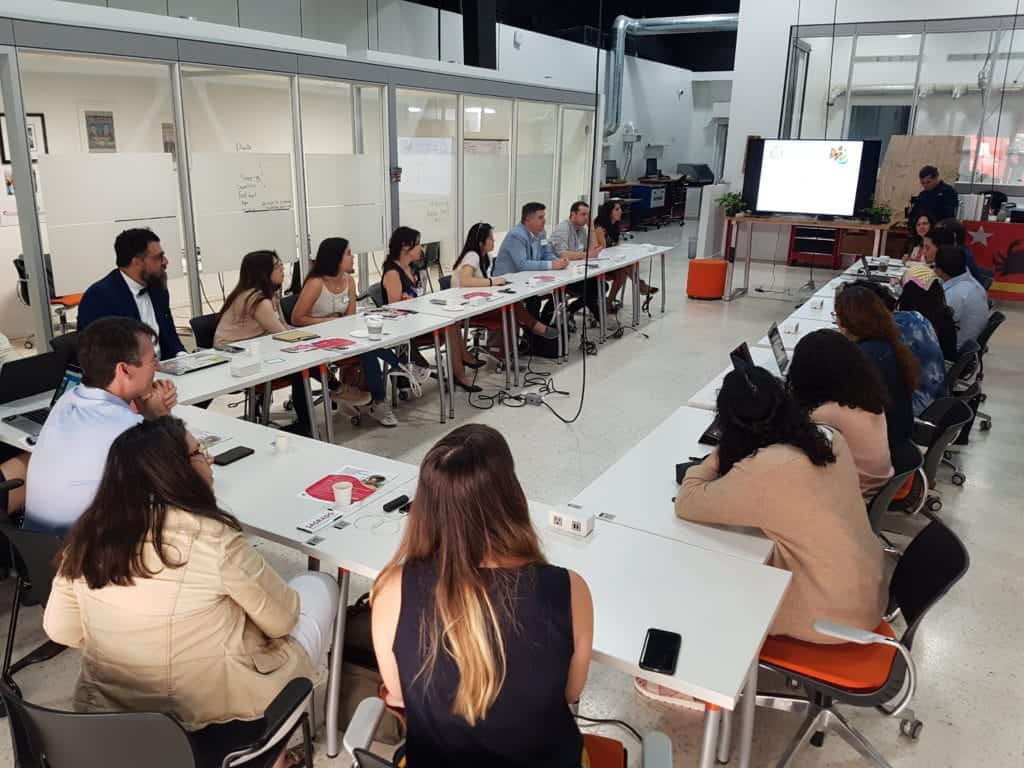 As for Dr. Javier Hernández Acosta, director of Sagrado's Department of Business Administration and author of Creative Entrepreneurship, he described his department's academic offer and the plans for developing studies in social innovation.
Meanwhile, the Executive Vice President for Academic Affairs, Dr. María Teresa Martínez, further explained Sagrado's academic offer and programs, as well as the efforts to implement changes.
Laurie Melín, from the Internationalization and Interuniversity Relations Office, and Marlyn Martínez, project manager of Nuestro Barrio: Santurce Cultural District, were also in attendance.
Meanwhile, Canada's representatives explained how they have looked for solutions in their centers to problems such as waste management. Later, Klaudia Sánchez, academic coordinator of the Social and Sustainability Program of Anahuac University in Mexico, together with two network ambassador students, Paola Orozco and Brenda Morales, presented the diversity of the academic offer of said program, which is a benchmark at the global level.
"We creatively combine environmental, social, and economic matters. Let's remember that selling sunglasses is not the same as an idea to improve water quality or to empower marginal areas with all the degree of sensitivity that corporate social responsibility entails".

Klaudia Sánchez, academic coordinator of the Social and Sustainability Program of Anahuac University, Mexico
Brock Dickinson (University of Waterloo, Ontario, Canada), Riadh Mestiri and My Anh Victoria Thân (Université Laval, Quebec, Canada), Omar Chávez (Autonomous University of Querétaro) and several student ambassadors from that institution also joined the conversation.
Neeuko's student ambassadors included Amanda Crespo, Santiago Ramírez, Sofía Vázquez, and Noreimy Carrasquillo, students of Sagrado's schools of Natural Sciences and Business Administration.