Through an effort that vividly exemplifies the commitment, solidarity, and dedication of our Sagrado faculty, Professors Idamaly Jiménez, Annelsa Castro, and Melannie Cobb brought Lin-Manuel Miranda to offer a master class to Music and Theatre students.
By Marla Figueroa Ramos
Integrated Communications
No one else was in
the room where it
happened.
"The Room Where it Happens", Hamilton
Lin-Manuel Miranda
The students' joy and amazed expressions invaded every corner of Sagrado's Experimental Theatre. There, about 80 college students took part in a discussion with acclaimed Puerto Rican writer, actor, and playwright Lin-Manuel Miranda
"We are very excited to offer this experience, this effort took a long time. Since I came to Sagrado three years ago, I always wanted to bring Lin-Manuel over to spend some time with us, and we finally have him here at home! To see their surprised and excited faces is something I'll never forget," said theatre professor Idamaly Jiménez, evidently moved. She teaches courses in diction, acting, and staging, and serves as collaborator in Sagrado's Musical Arts Institute.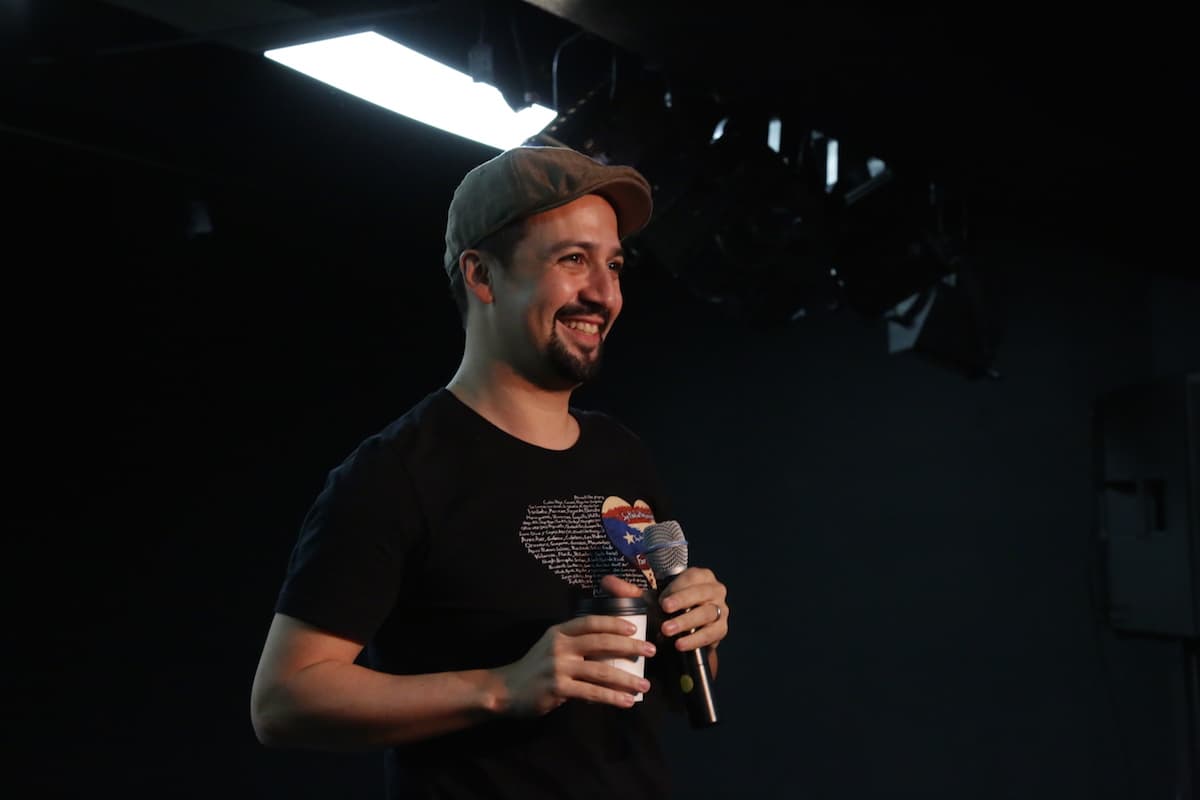 Idamaly, who met Lin-Manuel and the cast of In the Heights in 2005 while she was an intern at the Eugene O'Neill Theater Center, highlighted the importance of exchanging ideas at the university with this kind of professional resources.
"This visit provided an incredible forum. It gave us a fresh take on what's happening in the job market so that we may continue preparing the kids with the right tools that the industry is currently seeking," Jiménez said.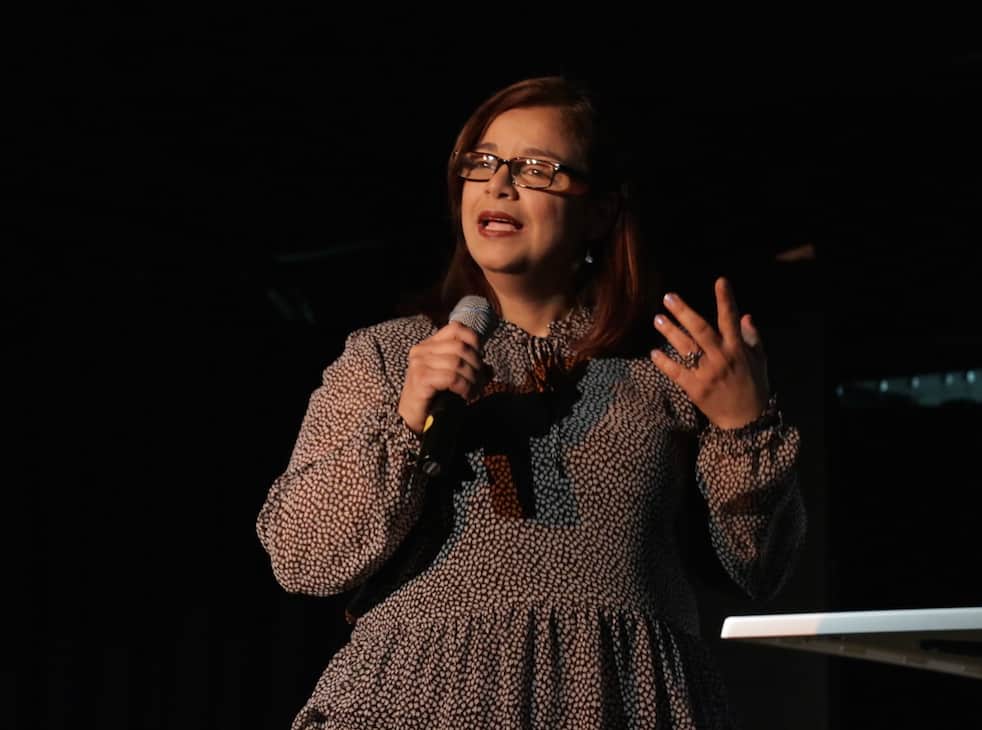 During the enjoyable event, Lin-Manuel told stories about his early days in theatre, provided some advice and, to everyone's delight, performed parts of several of the songs from his musicals. He also confided with these future professionals that an artist's greatest challenge is time. He invited them to major in something they love and to educate themselves in different disciplines, to persevere, and to acknowledge and work on the areas they need to improve. Likewise, he shared tips to avoid being overwhelmed by stage fright, as well as to search for audition opportunities and to never doubt their talent if they fail to be selected for a role in a play.
"For me, this afternoon has been a dream come true. I want to thank our professors for always looking for the best opportunities for us. We knew they cared for us, but this was amazing," said an excited Ángel Martínez, music and theatre student. José Reyes, music student, agreed and still couldn't believe that he had been part of this moment.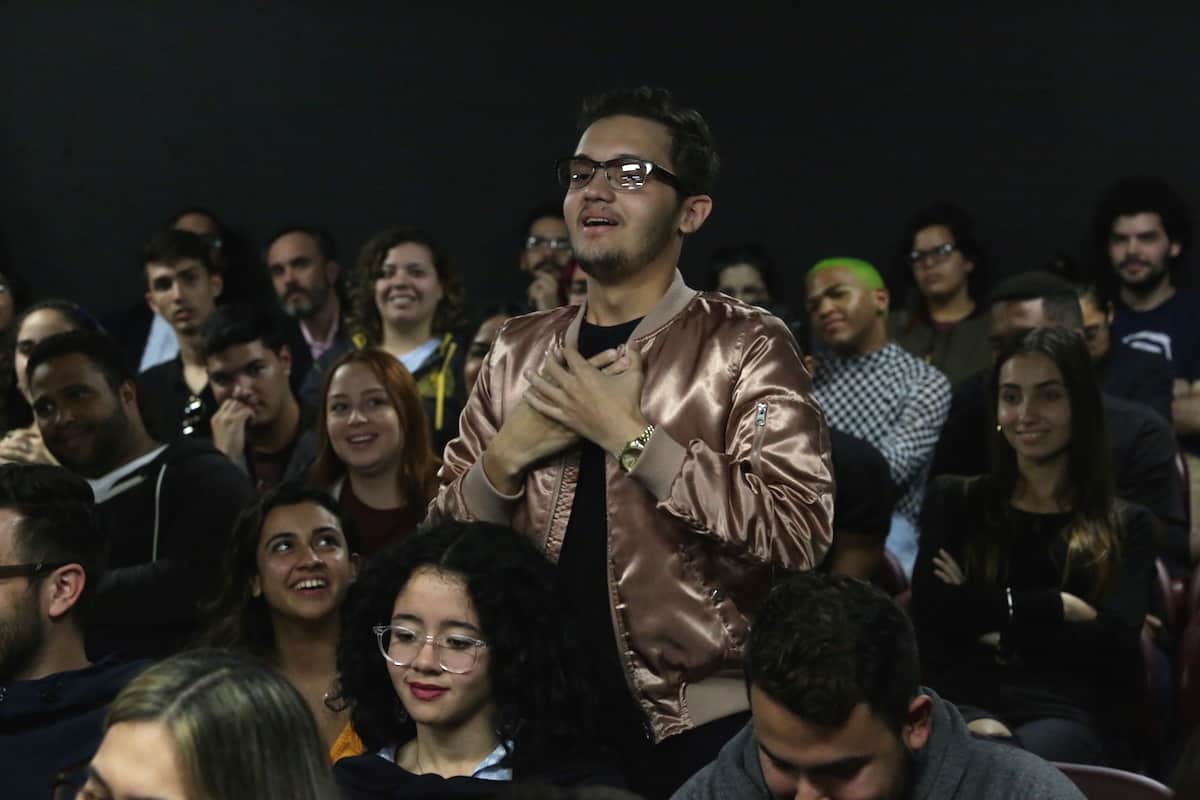 Meanwhile, Melannie Cobb, who teaches the Performance Forum course, said this was one of the best ways to start off the semester and infuse energy and optimism to the courses.
"These activities are essential to courses. We always work to bring students to the real world, be it through having resources visit us, by taking them to opera rehearsals, or through international programs or trips, among others. The goal is to have students see what we are studying in action, for them to learn by doing. This is not just theory, art is lived in the moment, it's made in the moment," Cobb said.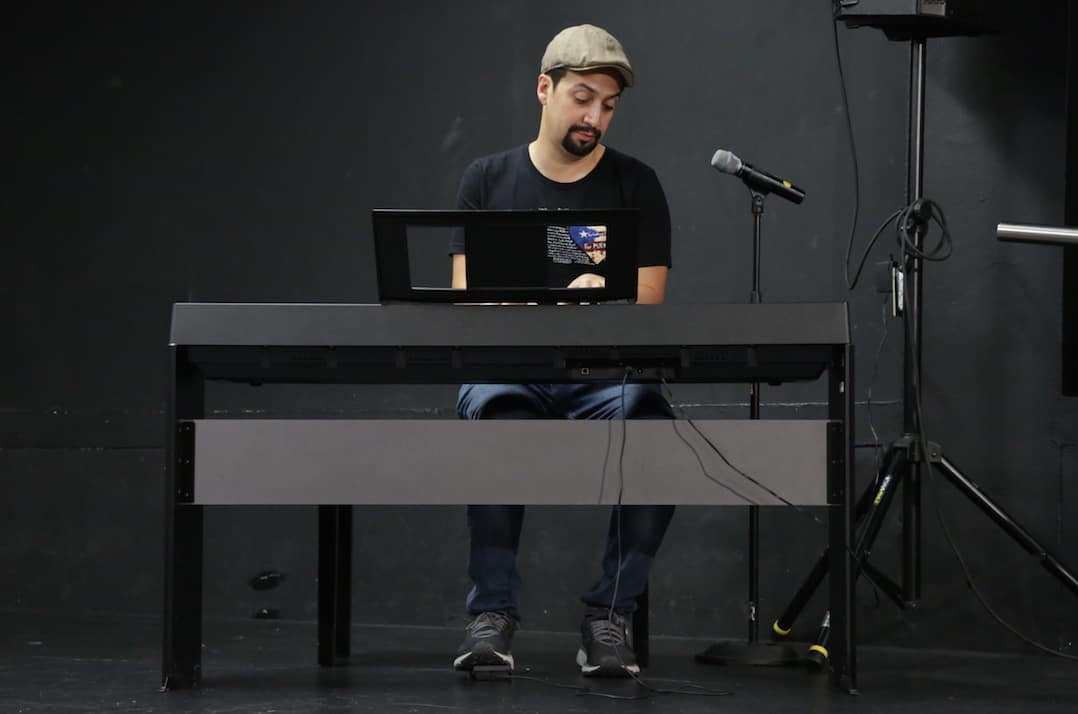 Students overcame their nerves and asked serious questions about the industry and how to successfully manage the challenges they will find on the way.
"To have someone at that level giving us advice is beyond compare, it's priceless. It also motivates us to keep on going and to not give up. All the professors outdid themselves; to know they care this much and that they are committed to us is just beautiful," said Camelia Serrano, who is majoring in advertising and music.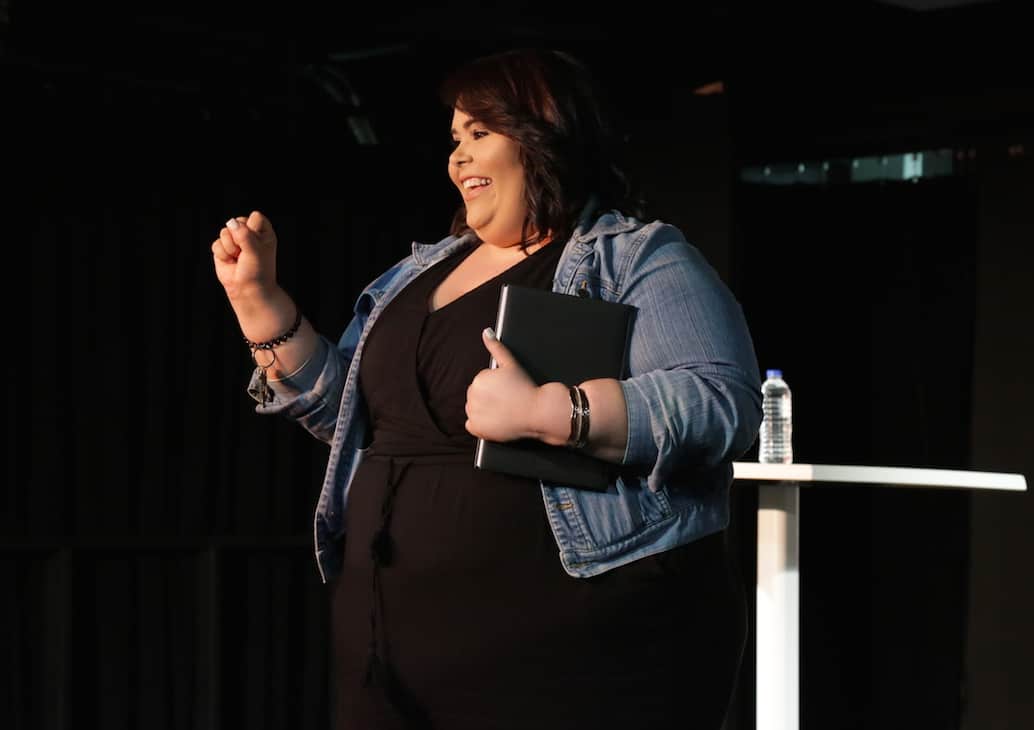 Meanwhile, musical technique professor Annelsa Castro, who helped plan the activity and was part of the course that took students to Broadway in the summer of 2018, explained how this kind of experience offers a more realistic and broad vision of the industry.
She added that, as educators, they should actively and constantly search for ways to combine classwork with elements that offer different perspectives to these future professionals.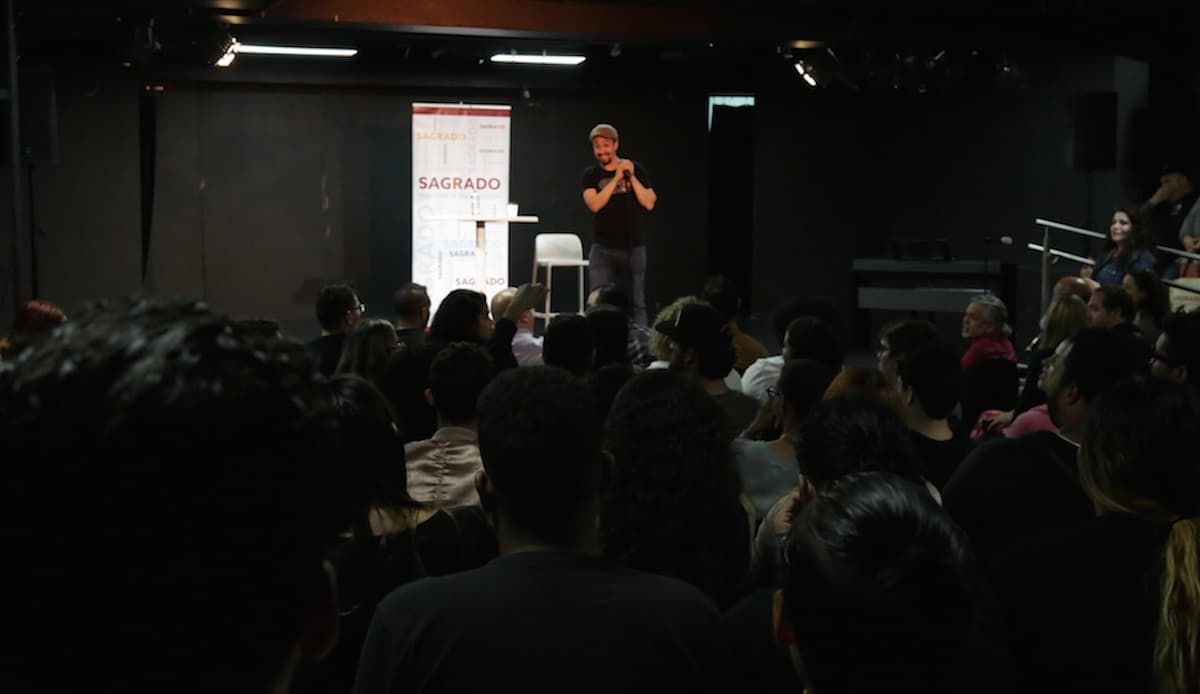 "We have to continue going onstage, singing and acting because, beyond a class, you must provide an inspiration for your students. They learn by watching and doing, and in the future, we want them to become those role models we so admire and feel proud of. We want them to see that it's possible, with effort and dedication, they can make their dreams come true. Of course it's possible!" Castro said.
I'm a dimond in the rough,
A shiny piece of coal
Trying to reach my goal (…)
I am not throwing away my shot.
"My Shot", Hamilton
Lin-Manuel Miranda