We are thrilled to honor two of the pillars of our educational mission.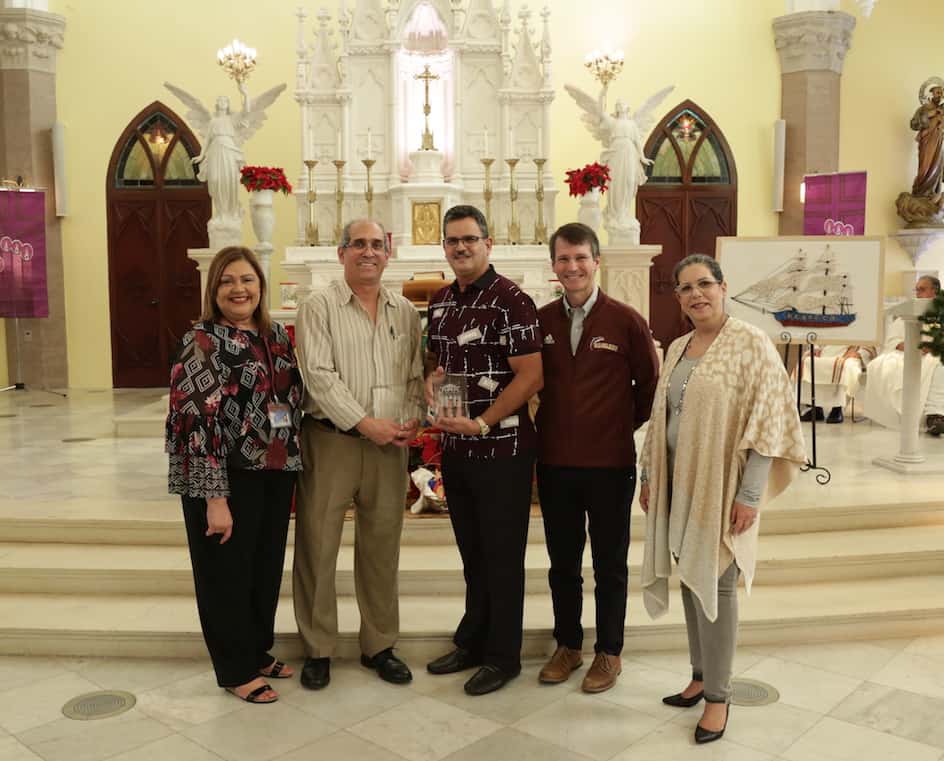 By the Integrated CommunicationsTeam
The ovation could be heard outside the Sagrado Corazón University Chapel when the winners of the 2018 Excellence in Teaching and Service Awards (first edition) were announced: Professor Nelson Hernández, and José Millet, Director of the Communications Center.
After Christmas Day Mass and before a full house, the excellence in teaching, commitment, and dedication that for more than 30 years Professor Hernández has shown to the educational process and to students was recognized.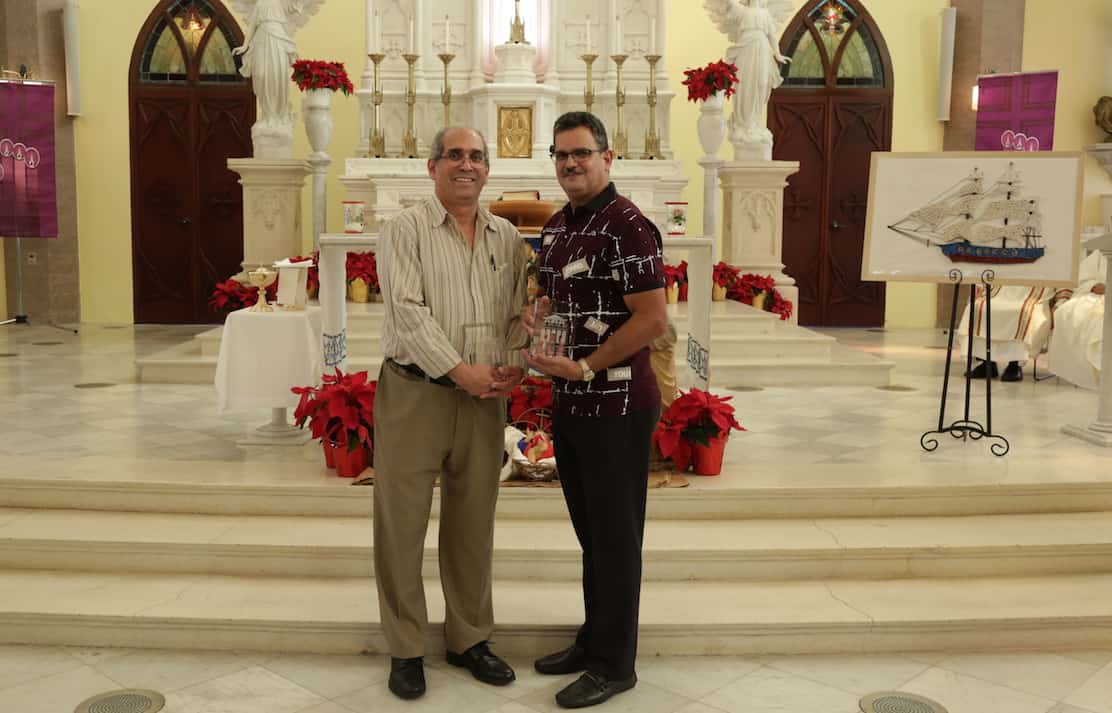 "I'm very honored to receive this award. I was not expecting it. Thank you very much for your show of affection," a visibly moved Hernández expressed to the attendees.
Hernández, who you can usually spot in the hallways greeting everyone, excelled in the teaching category. In this category, we celebrated initiative, leadership, and a collaboration with the educational endeavor, as well as the positive impact he has had throughout his career on the lives of hundreds of students and alumni. He achieved this not only through the teaching techniques he employs in his history and humanities courses, but also through his commitment and effort to help students.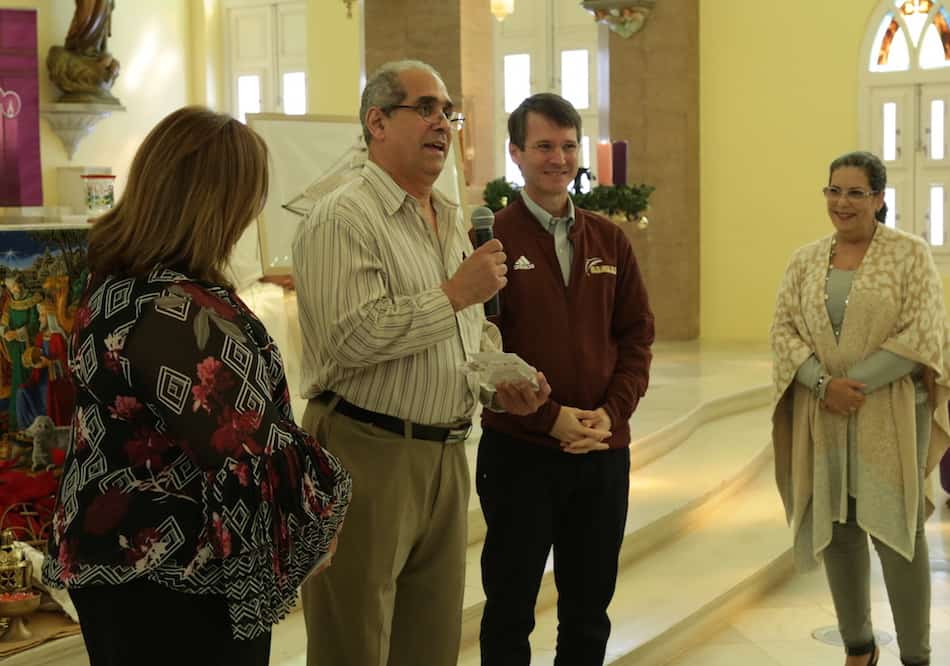 José Millet, Communications Center director, received the award for excellence in service, which recognizes administrative employees whose extraordinary performance and commitment stand out at the institutional level.
Millet, as he is commonly known, and who never says "no" to anyone, has worked at Sagrado for more than 30 years. Throughout his career, he has shown great interest and has collaborated selflessly in the efforts and initiatives promoted among faculty, administrative staff, and students.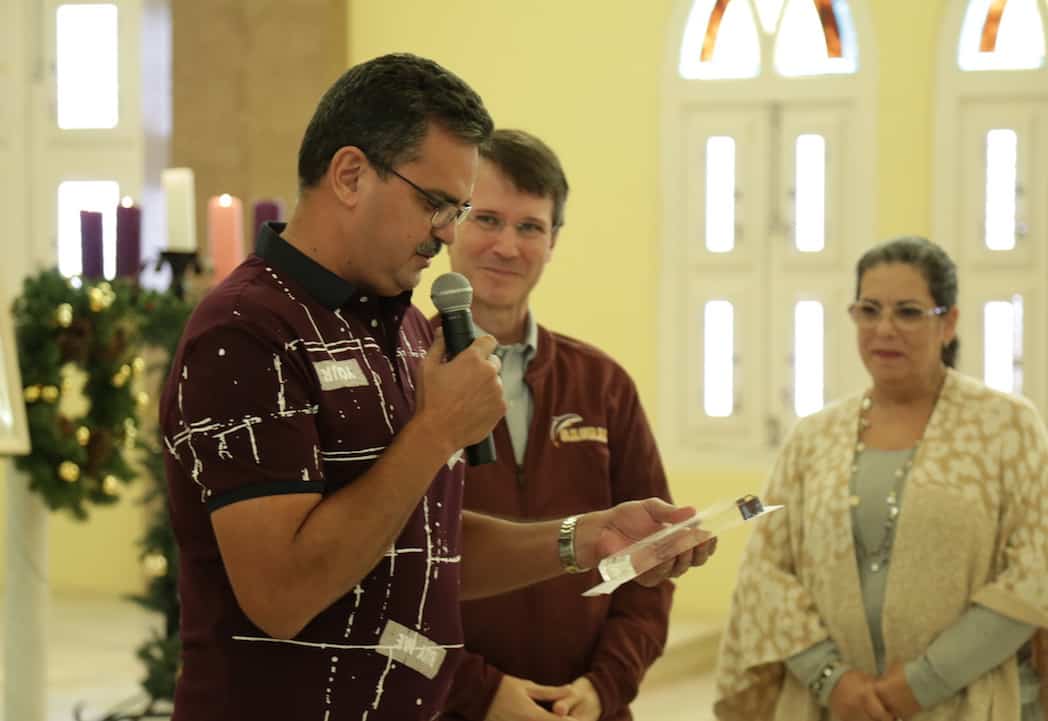 "Wow, I'm shocked! I'm truly grateful! It's an honor for me to be part of Sagrado. Let's keep working on building a community that stands in solidarity in justice and peace," Millet told the attendees.
This initiative, developed by the Organizational Development and Human Resources Unit and supported by different committees comprised of Sagrado campus community members, involves a nomination and evaluation process where the contributions made by candidates are taken into account and supporting documents of such contributions can be submitted.
Congratulations to Millet and to Professor Hernández!