Just over a month since Sagrado's eightieth commencement ceremony, alumna Luz A. Silva Romero reflects on how the University's Pastoral Center was a determining factor in her path through college.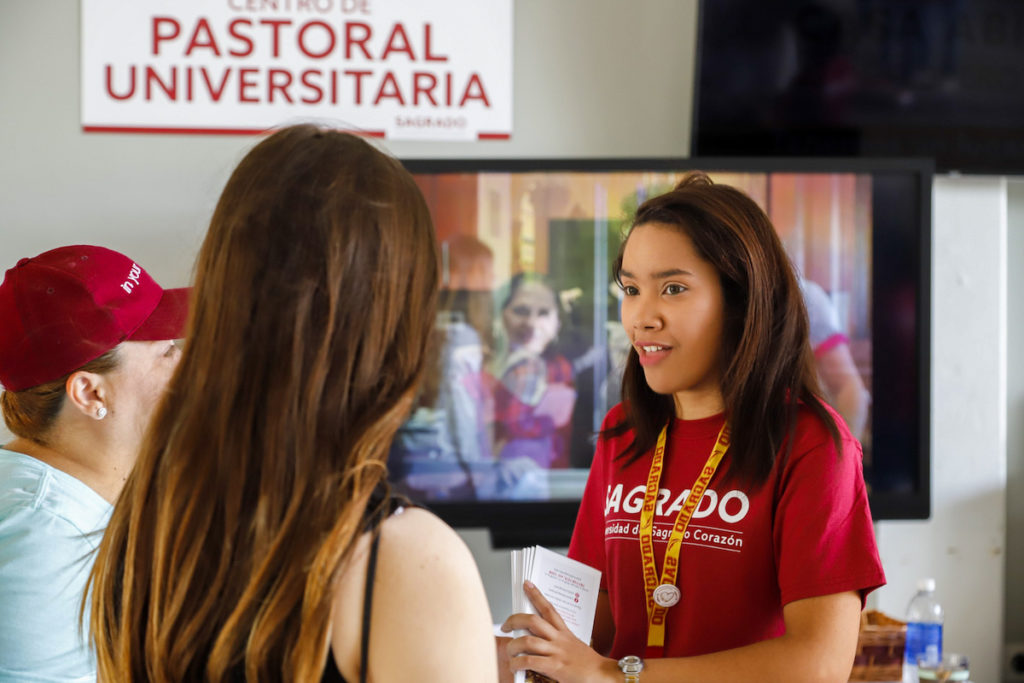 By Luz A. Silva Romero
Sagrado 2019 Alumna
I got involved in "Pastoral," as we endearingly call it, more than four years ago. If I had to summarize the experience in two words, they would be "comforting" and "enriching". Since the beginning, they provided me with opportunities to get involved in different personal growth and social volunteering projects.
The Center fosters the development of intellectual freedom and moral conscience in college students, which propels us into a different kind of leadership. A leadership paradigm oriented toward service from a solidarity standpoint: helping and accompanying people and groups in the transformation of reality.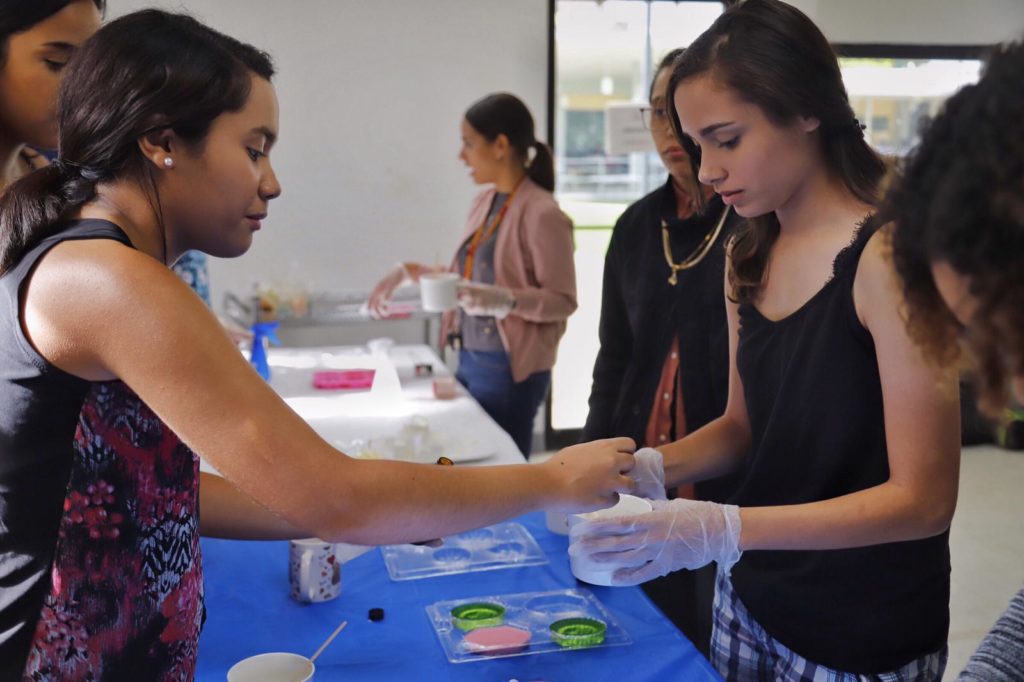 In Pastoral, I lived through many significant experiences that contributed to my development as a person, a professional, and a Puerto Rican. Some of these are:
Firstly, I could receive the sacrament of Confirmation thanks to a very special person who guided me in such a fundamental event for my faith.
I completed the transformative leadership development process of the Conéctate project. In the two years that followed, I became a facilitator and accompanied other students that participated in the program.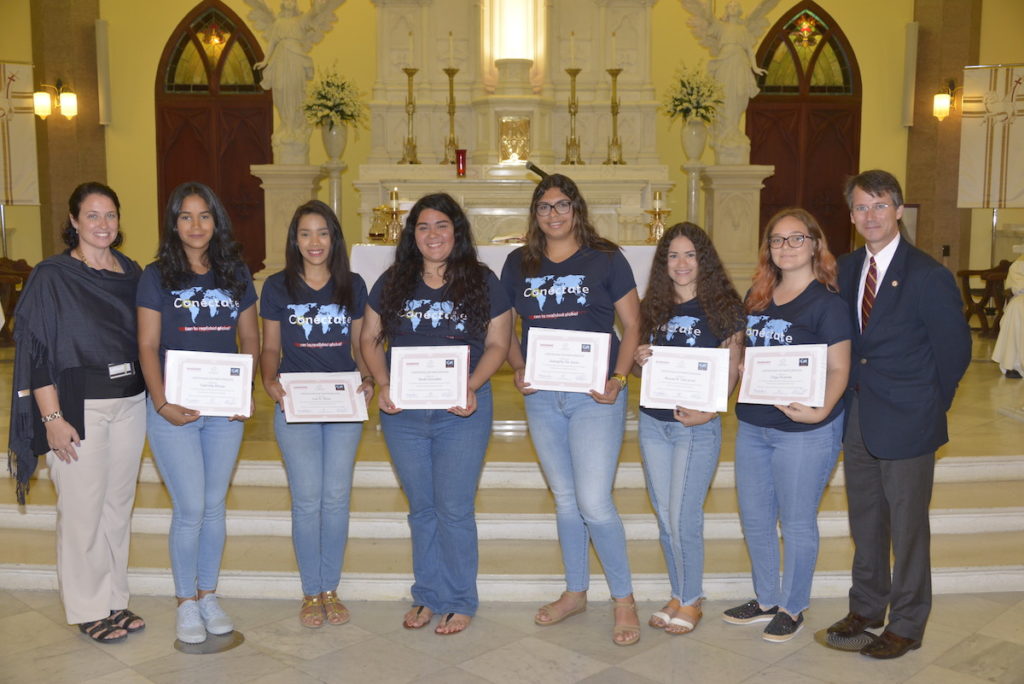 I participated in the formation of "Sacred Heart Global Citizen" in Washington D.C., at the Stuart Center of the Sisters of the Sacred Heart.
I developed the Manos Vivas venture project.
I participated in several social volunteering projects, among which was the "Proyecto Villa Palmeras: una Comunidad Resiliente" (Villa Palmeras Project: A Resilient Community), where I served as a leadership workshop facilitator for residents of the Villa Palmeras Neighborhood.
Finally, I was part of a group of volunteers who experienced cultural immersion and social volunteering in Lima, Perú.
During all these experiences, I received unconditional companionship and key guidance for my life. Being a part of the Pastoral family not only allowed me to make friends for life, but also helped me understand and incorporate Sagrado's mission in my own life.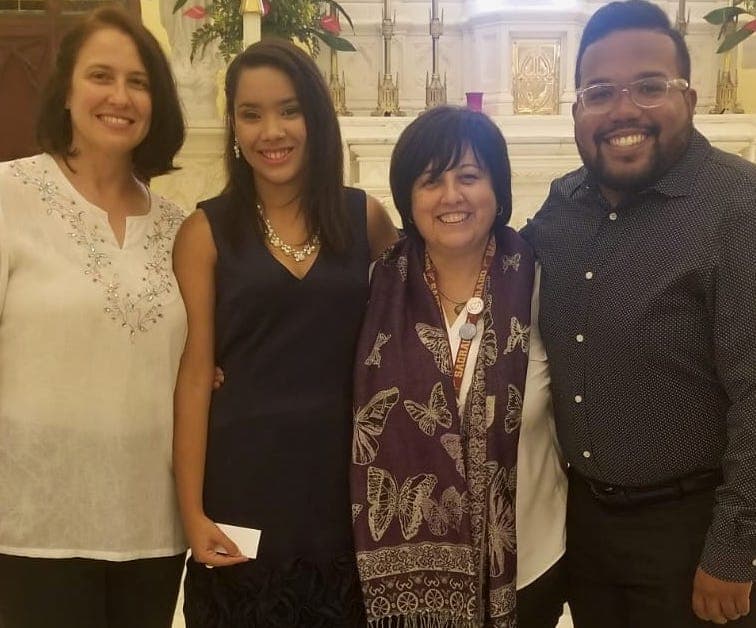 Today, as an alumna, I can assert that my academic development and my time in Pastoral were the perfect complement so I could become a professional capable of building a community that shows solidarity in justice and peace, that new Puerto Rico that we all dream of.