Julina Rivera Díaz will play Isa in the 24-episode production.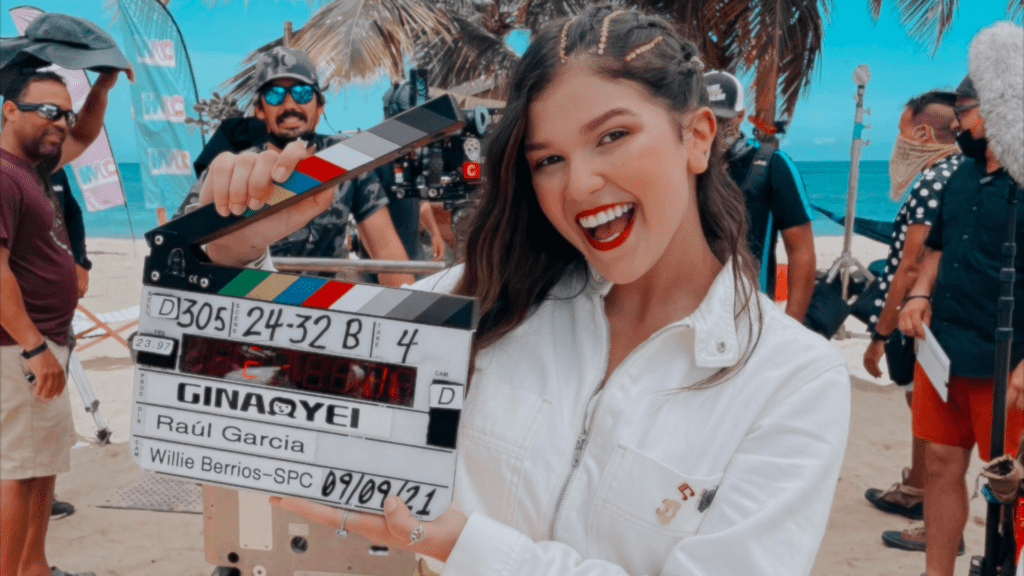 By Liz Yanira Del Valle
Contributor

Sagrado alumna Juliana Rivera Díaz is living a dream by playing Isa in Gina Yei, the first Puerto Rican series of the Disney+ platform.
"I auditioned with four videos, during the COVID-19 pandemic. The process was very rigorous," said Juliana, a Summa Cum Laude graduate of the Journalism and Theater programs.
"I thank my professors at Sagrado Corazón University for their support. From February to May 2021, I attended class and -at the same time- rehearsed from 8:00 a.m. to 5:00 p.m., They made my class schedules more flexible," added the actress who plays Isa, a friend of the protagonist Gina Yei (Didi Romero).
Juliana hopes that the Gina Yei series can open the door to many more Puerto Rican productions.
"Estudiar Periodismo me brindó las herramientas para analizar los textos, cuestionar los guiones e ir más allá de las líneas" , dijo la barranquiteña que protagonizó la película "Todo por amor", del director Luis Enrique Rodríguez.
Gina Yei, by creator Vladimir Pérez, was filmed on the Island from June to September 2021, under production houses Piñolywood Studios and Somos Productions. The plot follows Gina, a talented young woman who won a scholarship to the Caribbean Musical Institute, the cradle of reggaeton.
The cast includes 16 young people, in addition to experienced Puerto Rican actors and actresses such as José Brocco, Elí Cay, and Alfonsina Molinari, and is directed by Raúl García. This 24-episode production was shot in Old San Juan, El Escambrón beach, El Patio De Solé restaurant in Santurce, and the Humacao Fine Arts Center.
Jacnier Ríos Lorenzo -also a Sagrado alumnus- will participate in Gina Yei.
Congratulations!