Sagrado beat the UPR-RP in four sets: 24-26, 25-23, 25-22, and 37-35.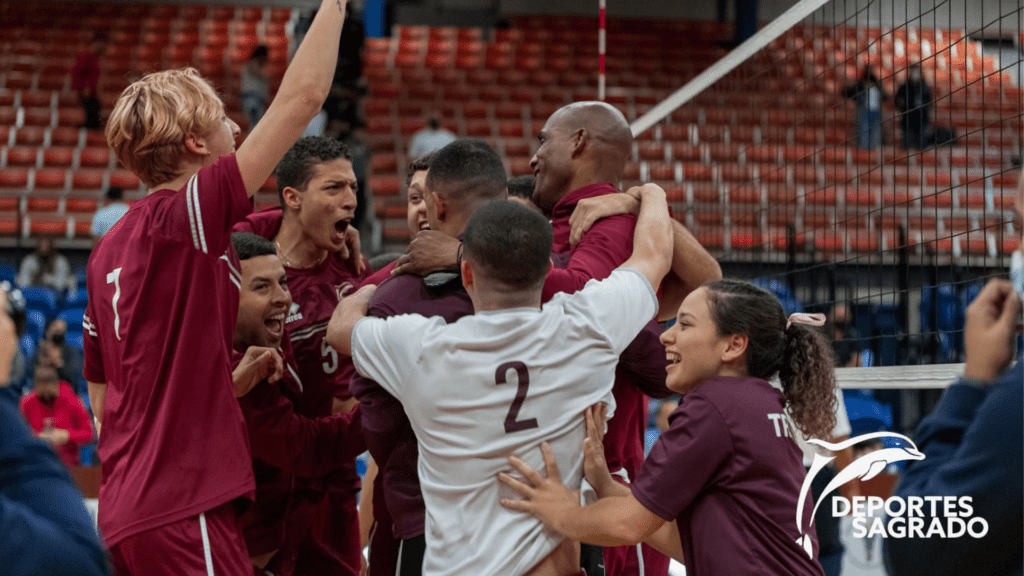 By Integrated Communications
On December 11, the Sagrado Corazón University Dolphins became the men's volleyball champions of the Intercollegiate Athletic League (LAI, Spanish acronym).
They defeated the Gallitos of the University of Puerto Rico, Río Piedras (UPR-RP) in four sets (24-26, 25-23, 25-22, and 37-35) at the Mario "Quijote" Morales coliseum in Guaynabo.
"After so many years in which Sagrado didn't win a championship, we won. The Dolphins have made an immense effort. The goal we wanted has been achieved: the championship."

Ramon Lawrence,
Dolphins Coach
Sagrado hadn't won the championship since the 2007-2008 season.
Héctor Román, captain of the Dolphins, added that "[t]he key was to remain united, not to lose our cool. This (the championship) was achieved with a lot of preparation. Non-stop training for a year, and it paid off."
Our heartfelt congratulations, Dolphins!